World Juniors 2019
Kings prospect Kupari shaping his game for NHL
Rasmus Kupari played a big role in Finland's World Championship gold medal in the U20 tournament in Canada few weeks ago. The 18-year-old Los Angeles Kings 1st round pick from last summer centered the first line and finished the tournament with one goal and four assists in seven games.
The slick forward has been a regular in Finnish junior national teams for a few years now. The championship was Kupari's third in less than year with him winning both U18 World Championship and Liiga gold last spring as well.
In addition to the World Championship, Kupari's season has went well with his club team Kärpät too. At the time of writing, Kupari has recorded nine goals and 16 assists in a total of 31 games with the league-leading Oulu team. Kupari himself is also satisfied in his season.
"The season has gone really well. I have pretty much reached the goals I set myself in the summer", Kupari says.
Kupari has played most of this season in Kärpät's second line with Florida Panthers' 2nd round pick Aleksi Heponiemi and former NHL:er Mika Pyörälä as his wingers.
"I have had the opportunity to play in a great line, and we have been able to put up some good numbers as well. And obviously the World Juniors were a great experience also, it'll surely give me extra boost for rest of the season."
Los Angeles Kings drafted Kupari as the 20th player of the draft last summer. Kupari says the Kings didn't give much advice for practicing. His goals were mostly set by himself and the coaching staff of Kärpät.
"My main goal was to improve my complete game. Now that I play center, I need more strength for battles in the defensive zone. I also need to learn to be more straightforward so that I could be more effective. I also need to gain more overall strength to be ready for North America in the future."
Kupari got a taste of high-paced small rink game in the World Juniors. He couldn't say if the games at the tournament were of higher quality than the ones in Liiga though.
"The top games are high tempo in both, but in the smaller rink there is less time, and especially against Canada and the US the tempo was probably even higher than in Liiga. On the other hand the game is probably a bit smarter in Liiga and there are a lot less mistakes."
There were some doubts around Kupari before his draft that his strengths may suit bigger ice better than North American rinks. The young forward does not agree with those thoughts.
"I think small rink suits my game well. Skating and quickness are my biggest strengths, and they play a big role in the game there. I can play start and stop game, and while circling the perimeter may have been my think in the past, I have learned a bit out of it already", Kupari clarifies.
This ongoing season is already Kupari's second in Finnish Liiga. The move across the pond may come as early as next fall.
"I'll go to the training camp next fall to compete for a spot with the Kings. I hope I can at least play nine games before my ELC would kick in to show what I can do."
You may also be interested in: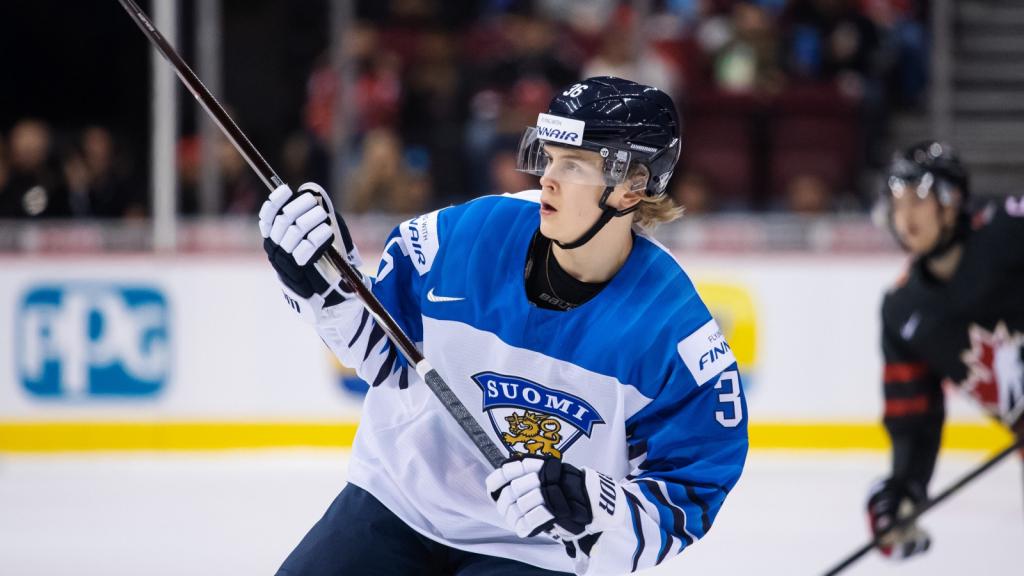 Not Just Kakko: An Introduction to Finland's 2019 Draft Class
This article is about: