NHL Rookies
Calm, professional approach helping "little brother" Hart anchor Flyers
The Philadelphia Flyers are showing plenty of Hart.
Carter Hart, that is.
The rookie netminder, who is almost single-handedly resurrecting any sort of hope for a trip to the Stanley Cup Playoffs in the 'City of Brotherly Love,' is on an almost unprecedented run as a first-year stopper.
At just 20, too.
"He's been unbelievable," Flyers forward Sean Couturier told NHL.com. "I don't know what to say anymore. He's been a difference-maker that's for sure. That's what you want from your goalie."
It's nothing new for Hart, a three-time winner of the Del Wilson Trophy as Western Hockey League goaltender of the year.
He's been an Alberta Cup Champion, and AMMHL MVP.
He's been an Ivan Hlinka Memorial winner.
He's got World Juniors gold.
And now, he's making a seamless transition to the game's top league in his first go-round.
"I think when we hear about goalies taking longer to develop it's often a case of them unlocking key parts of their games at different ages and through different experiences over time, sometimes in the form of a new concept technically or a mindset trigger that really registers for them," InGoal Magazine founder and editor-in-chief Kevin Woodley said.
"I believe Carter arrived to pro with his foundation very much in place from a technical and tracking standpoint from a variety of coaching sources, and there are new elements of movement in that foundation.
"Hart's top-down approach lets him build angle and squareness before he moves, rather than leading with his legs and having to catch up with those elements once he arrives, and a lot of this is what leads generic descriptions that he plays 'a calm, quiet game.'"
The calm, quiet game has served Hart well.
He's 11-6-1 with a 2.48 goals against average and .924 save percentage in 18 games, and is just the second goalie in NHL history to net himself an eight-game winning streak — halted Monday — before his 21st birthday.
The approach, needless to say, has worked.
"It looks like he's moving less because he's moving into shots better than a lot of goaltenders rather than opening the net with more reaching, limb-based save selections," Woodley said. "It might sound odd, but when you really break down a lot goals in the NHL, goalies move out of the way more than most would guess. Hart is part of a small but growing new wave of goaltenders that understands these dynamics.
"Will it always be perfect? Probably not. Is it the answer for every goalie? Probably not. But having a firm belief in how you play provides a foundation that you can ground your game on and go back to when things go poorly. That is so important for any goalie, and I believe Carter established his at a young age.
"You can still tinker around the edges. The best always evolve. But the anchor is important."
He's anchored the Flyers.
Since Hart has hit his stride, the one-time cellar-dwelling Flyers have netted 19 of a possible 22 points after collecting just 38 points in their first 45 skates.
He's the third Philadelphia rookie stopper to win at least eight in a row, joining Pelle Lindbergh (9-0-00, 1982-83) and Bob Froese (8-0-0, 1982-83).
The Sherwood Park, AB native has made it look easy.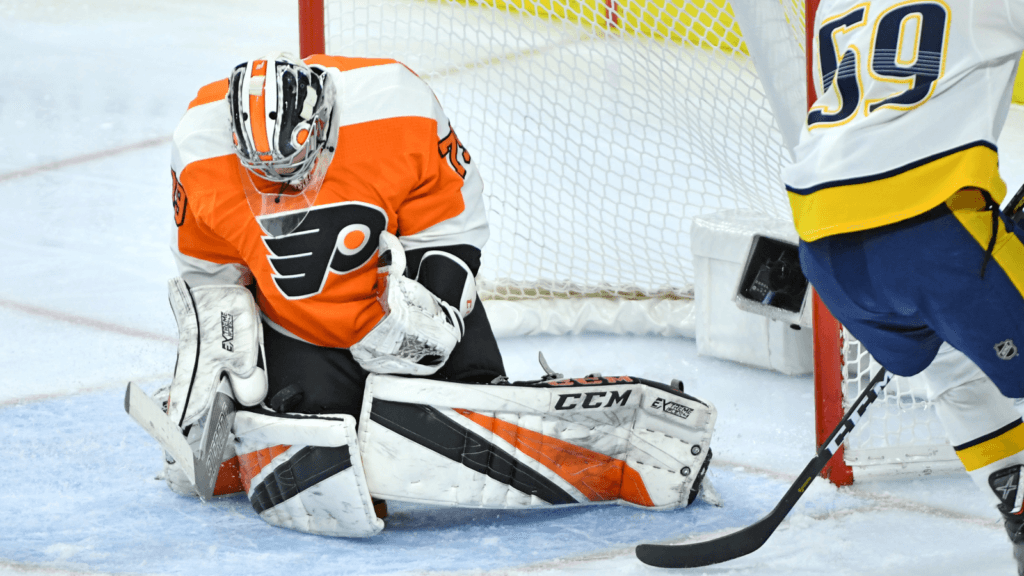 Photo: Eric Hartline / USA TODAY Sports 
"The biggest challenge may be between the ears as much as between the pipes, and that's another area I think he's prepared for," Woodley said. "Mental maturity can be an issue for any young pro, and the pressure of being a goalie exacerbates a lot of it, but Carter is wired beyond his years from a maturity standpoint.
"His work since he was 12 or 13 with John Stevenson, who is best known as Braden Holtby's sports psychologist, has prepared him for this better than a lot of guys five years older than him. He's just got a pro approach to everything that is beyond his age, or at least our expectations of goalies at that age. For example, last time I saw him in the WHL, the bus almost had to wait for him to finish his post game cool down and stretching routine properly after a lengthy interview but he knew the importance of that work post game and made sure to do it before he got on that bus.
"We hear 'good pro' a lot. I'm told he got that early."
The results bear it out.
Hart was, after all, named NHL rookie of the month for January after posting a 6-2-1 run with a 2.33 goals against average and .931 save percentage.
A record-tying/setting winning streak doesn't hurt earlier.
"I think you have to look at heat maps and shot locations and, ideally, also include pre-shot movement and traffic to truly evaluate his performance with as much context as possible — and we shouldn't overlook older rookies like Jordan Binnington and Colin Delia and the impact they've had on their teams — but at age 20 it seems some of his streaks are bordering on unprecedented and it is impressive," InGoal magazine founder and editor-in-chief Kevin Woodley said.
"But to me it's more impressive how he's handled all of it, which may speak to a lot of the preparation that's made it possible, especially the mental work, and his deep-rooted belief, expressed to me even last season in the WHL, that he is ready for all of this even in the NHL."
Should he continue, Hart could have the Flyers ready for the playoffs.
Philadelphia has, after all, moved from 29th in the NHL — and 15th in the East– to within striking distance of a wild-card spot after being outpaced by only three teams in the East since the turn of the calendar.
The Flyers can thank Hart.
"He gives us a chance to win every night," Philadelphia defenseman Travis Sanheim told PhillyVoice.com. "That's a credit to him, the work he's put in, and keeps getting better in the time he's been up here. When he first got called up, I'm sure there were a bunch of people who didn't know what to expect, and I'm sure there are a bunch of guys in this locker room who thought the same thing with a 20-year-old goaltender and how he would handle the NHL.
"We were a little surprised how easy he made the adjustments. He's going to be a great player in this league for a long time. But we all kind of look at him as a little brother; a talented little brother, but a little brother. You don't want to let your little brother down."
You may also be interested in: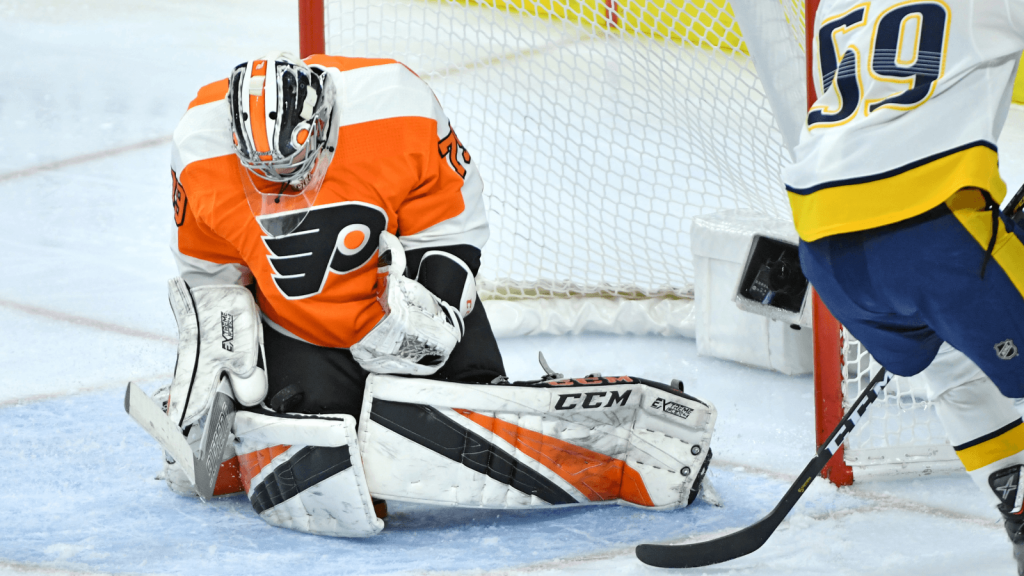 Future of a franchise – Hart is bringing excitement and energy back to Philadelphia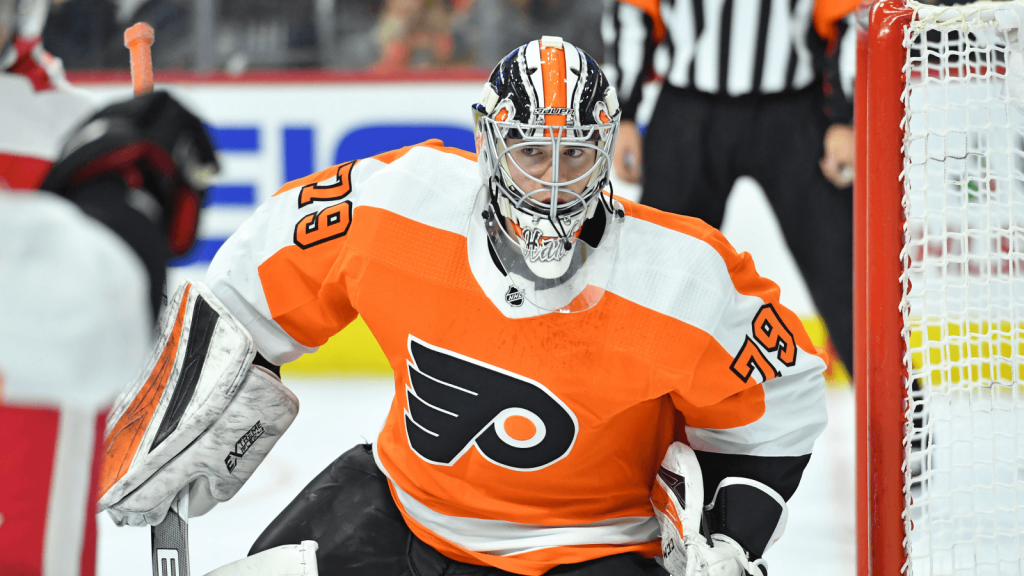 FILIPOVIC: Match made in heaven – Carter Hart and the Flyers desperate need for a goalie
This article is about: