Video
"He's a player other teams are hoping the Leafs would trade"
LAS VEGAS (EP RINKSIDE)
With the NHL Trade Deadline approaching fast, the Toronto Maple Leafs once again find themselves under the magnifying glass. Is this the year they will finally make a push for it and go on a deep playoff run? Will Kyle Dubas look to add star power to facilitate making a run for it already this year?
With William Nylander and Auston Matthews in the books for a forseeable future, they look like a contender for many years to come. Still, the talk all year long has been adding skill and power on the blueline.
They may already have that player in the organization, in the shape of a young Swede. With prospects Calle Rosén, Timothy Liljegren and Rasmus Sandin doing very well with the AHL Marlies, the Leafs may have enough homegrown skill to match up with the best teams in the league in a few years.
But with rookie seventh-rounder Andreas Johnsson's impressive play on the big stage, will there even be teams willing to swap defense for scoring?
Last week, EP Rinkside's Peter Sibner met up with Sportsnet and Hockey Night in Canada analyst Chris Johnston to talk about the Leafs bright future and their Swedish pool of talent, current as well as future.
Check out this exclusive interview here.
You may also be interested in: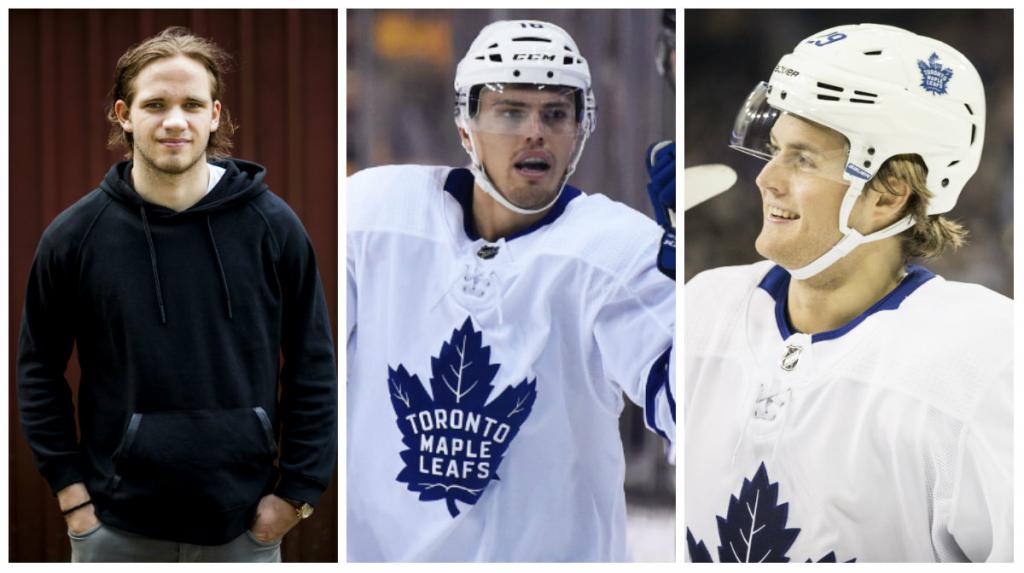 A yellow and blue Maple Leaf – how Toronto is becoming the new Detroit
This article is about: