NHL Rookies
AHL PROSPECT WATCH: Sabres building a foundation in Rochester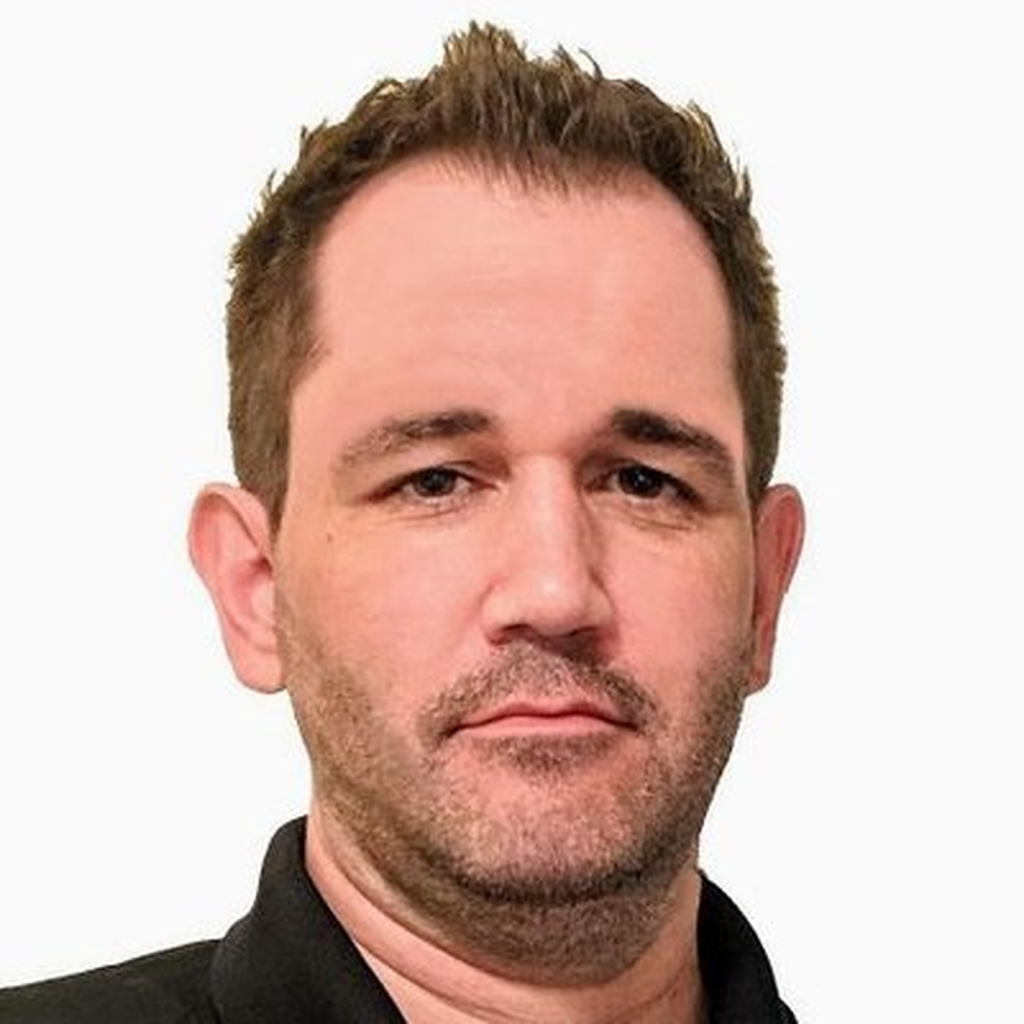 Patrick Williams
"Foundation" is a word that one will hear from Rochester Americans head coach Chris Taylor.
During his 19 pro seasons as a player, he saw up-close what a strong foundation looks like.
Taylor won two championships in the old IHL as a New York Islanders prospect, played 149 NHL regular-season games, and became a Rochester fixture for nine seasons as a dependable two-way center with scoring pop. Along the way, he saw the Amerks send a parade of prospects on to the Buffalo Sabres, including the likes of Ryan Miller, Thomas Vanek, Jason Pominville, and Brian Campbell.
After retiring in 2011, he spent five seasons as an assistant coach in Rochester. He went to the Wilkes-Barre/Scranton Penguins as an assistant coach for another season before taking the head-coaching post in Rochester in 2017.
Last season, Taylor's first guiding the Amerks from behind the bench, provided a taste of long-lost winning hockey for Rochester fans, and this season has added further to that foundation that Taylor references.
Taylor arrived with a large building project ahead of him.
A playoff staple in the 1990s and the first half of the 2000s in a long-standing affiliation with the nearby Sabres, one of the AHL's bedrock franchises had been through more than a decade of minimal success. Before qualifying for the Calder Cup Playoffs last year, Rochester had missed the postseason in seven of the past 12 seasons. In the five seasons that they did earn a playoff spot, they ended up making a first-round exit each time. That decline had followed a 26-season Sabres-Amerks affiliation that produced three Calder Cup championships and six more appearances as a Cup finalist.
An ill-fated switch to a dual affiliation with the Florida Panthers in 2005 helped to start that descent with a playoff miss in its first season. The Buffalo-Florida union lasted three seasons and produced one playoff visit that failed to go past the first round. Florida took over as Rochester's sole NHL parent team in 2008 for another three seasons, twice sitting out the playoffs. Finally in 2011, the Panthers departed, and the Sabres and Amerks reunited their Western New York connection.
But the road back toward something approximating the affiliation's glory days proved difficult. The Sabres have had three general managers and five head coaches in that time and also finished last overall in the NHL in back-to-back seasons. Those difficulties trickled down to the Amerks, who had four head coaches in the first six seasons of the affiliation, went out in the first round three times and then missed the postseason three years in a row. Last season they fell to the rival Syracuse Crunch in a first-round sweep.
This season they are building on last season's first steps taken.
After sweeping a 3-in-3 weekend, Rochester has moved into second overall in the AHL and to within four points of the league-leading Charlotte Checkers. With a 38-13-3-2 record and a game on Wednesday, they could be in a position to take over first place this coming weekend when they visit Charlotte on Friday and Saturday nights.
This past Friday night at home, Rochester laid a 5-0 thumping on the Bridgeport Sound Tigers, a team that is tied for fourth overall in the AHL. Next they polished off the Binghamton Devils in a home-and-home series, winning 5-3 on the road and then blowing out the Devils in Rochester, 6-1. In all, the Amerks have taken nine of their past 11 games.
When Jason Botterill took over in Buffalo as general manager after eight seasons in the Pittsburgh Penguins organization, he made building a foundation in Rochester part of his overall organizational rebuilding plan. Back in his playing days, Botterill had been part of that Buffalo-Rochester pipeline and then as an executive helped build Pittsburgh's perennially productive player-development system with Wilkes-Barre/Scranton. Those Wilkes-Barre/Scranton teams combined player development with winning hockey, sending Matt Murray, Jake Guentzel, and Brian Dumoulin among others off to Pittsburgh and reaching the AHL postseason in each of Botterill's eight years in the organization.
When Botterill went to Buffalo, he made sure to bring Taylor with him and plant him in Rochester to grow the Sabres' next generation of young prospects.
Botterill also prioritized bringing in strong veterans into the organization to aid development both on the ice and in the Rochester dressing room. Amerks captain Kevin Porter came with Botterill and Taylor from Wilkes-Barre/Scranton. Zach Redmond is a well-respected leader who also tied for the AHL lead among defenseman with 48 points despite missing a month due to injury. His 21 goals also lead all AHL blueliners. Mix in established number-one goaltender Scott Wedgewood for stability in net with Linus Ullmark having graduated to Buffalo.
"[The veterans] bring everything to our room, and that's what it's all about," Taylor said earlier this season. "They run the room. I let them do their thing and what they need to do. Those guys are remarkable guys, and guys look up to [them], where they've been, how they've played, and they respect them."
That means "taking guys under their wing, helping them out, and creating a good foundation in the dressing room [where] everybody wants to be there."
That foundation has provided a burgeoning group of prospects to develop in Rochester, something that the Sabres had lacked for years. Forward Victor Olofsson has adapted quickly to the AHL at age 23 in his first season after moving from Frölunda HC and leads the Amerks with 23-28-51 in 58 games. Buffalo plucked him out of the seventh round of the 2014 NHL Draft.
Another young forward out of Sweden, Rasmus Asplund, continues to justify Buffalo's decision to select him in the second round of the 2016 NHL Draft. Asplund, 21, is a Färjestad product and brings a hard-working, dogged approach to digging for loose pucks that is also starting to pay off for the Amerks in the scoring column.
Playing on a line with Olofsson and Danny O'Regan, Asplund piled up seven points (4-3-7) in Rochester's three weekend victories. He had three points (1-2-3) in the home win that finished the weekend, which followed a two-goal night against Bridgeport and two assists in Binghamton. That output has him up to 6-23-29 in joining forward Eric Cornel as the only two Amerks to have played in every game this season. Oloffson also scored twice in the road win against the Devils.
"I am feeling pretty good," Asplund told the Rochester team website after the Sunday win. "The confidence is there, and the whole team is playing well. My linemates and the team are playing well, and it's easy to ride the wave of momentum."
Forward C.J. Smith continues to flirt with full-time duty in Buffalo and has shuttled between the NHL and AHL at different points this season. The undrafted 24-year-old has 21-27-48 through 48 games. Another forward, Alexander Nylander, went to the Sabres eighth overall in 2016 and remains a work in progress but is receiving a look with the Sabres.
Defensively, Lawrence Pilut put in a long stint with the Sabres before returning to Rochester for the playoff stretch drive. Buffalo brought Pilut to North America from HV71 after a standout 2017-18 season in which he was named the SHL Defenseman of the Year for going 8-30-38 in 52 games. Pilut, 23, has more than handled the transition, going 4-21-25 in 23 games for the Amerks and also appearing in 25 contests for the Sabres.
"His intelligence, hockey sense, it's off the charts," Taylor said of Pilut.
Defenseman Brendan Guhle had shown enough potential to help facilitate the deal with the Anaheim Ducks that brought Brandon Montour to Buffalo last month.
Several of those players came to Rochester this season and entered an environment that had already started to change after Taylor and a strong leadership core arrived before last season.
"It changed a lot, especially around the room," Taylor said of last season's improvement. "It changed everybody ultimately as a hockey player, too."
Having that winning mentality helps to ease the development process as Taylor and his coaching staff work with those young Buffalo prospects.
"It's a new generation," Taylor said. "They want to ask questions. They want to know everything, which is good."
"Our door is open, and we'll listen, but it doesn't mean that we have to agree with them," Taylor quipped.
"We give them the ultimate truth. Sometimes it's not good. Sometimes it's bad. But ultimately everybody has a voice, and that's great to see."
ELSEWHERE
Stockton Heat rookie forward Dillon Dubé went 4-3-7 in three games to win the CCM/AHL Player of the Week award. Drafted by the Calgary Flames in the second round in 2016, he is 14-23-37 in 31 games.
The Bakersfield Condors continue to storm through the Pacific Division, winning twice on the road against the San Jose Barracuda. That included a 7-1 rout to close out their weekend. Forward Tyler Benson, a 2016 Edmonton Oilers second-rounder, had 2-2-4 in three games last week. He is second in rookie scoring at 11-39-50 in 56 games. Fellow forward prospect Cooper Marody is third at 14-34-48 in 46 games and had a 1-4-5 week. Standout goaltender Shane Starrett took both wins at San Jose and is 23-4-3 | 2.21 (first in the AHL) | .922 (tied for second). Bakersfield has built a seven-point advantage for the Pacific Division lead.
Colorado Eagles back-up goaltender Spencer Martin has mostly played in the shadow of veteran Pavel Francouz this season, but he turned in a strong effort in a tough building. The 23-year-old Colorado Avalanche prospect played his first game in nearly three weeks this past Saturday and turned in a 28-save shutout against the San Diego Gulls. That 2-0 win was the sixth victory in a row for the Eagles, who have gone from four points out of a playoff spot into a seven-point lead in the past two weeks.
Even with Erik Brännström gone, the Vegas Golden Knights still have a bright group of young defensemen with the Chicago Wolves. In a 4-1 home defeat of the Iowa Wild this past Saturday night, rookies Nic Hague and Dylan Coghlan each scored. The Golden Knights took Hague in the second round of the 2017 NHL Draft and landed Coghlan as an undrafted free-agent. Hague, 20, is 11-14-25 in 60 games while the 21-year-old Coghlan is 11-17-28 in 52 games. Those 11 goals apiece tie the pair with Charlotte's Jake Bean for first in the AHL among rookie defensemen. The Wolves swept their three-game weekend and hold the Western Conference lead at 79 points.
Adam Huska is the latest goaltender to get a shot with the Hartford Wolf Pack. The parent New York Rangers signed the 21-year-old from Slovakia to an entry-level deal after he played three seasons at the University of Connecticut. A 2015 seventh-rounder, he twice represented Slovakia at the IIHF World Junior Championship and went 5-13-2 | 3.34 | .896 in 21 games for the Huskies, who share the XL Center with the Wolf Pack. He made his pro debut and took a 5-3 loss against the visiting Hershey Bears.
You may also be interested in:
AHL PROSPECT WATCH: Dal Colle putting up points, sending a clear message
This article is about: