NHL Rookies
AHL ON THE ROAD: After setbacks, the Caps-Bears standard is back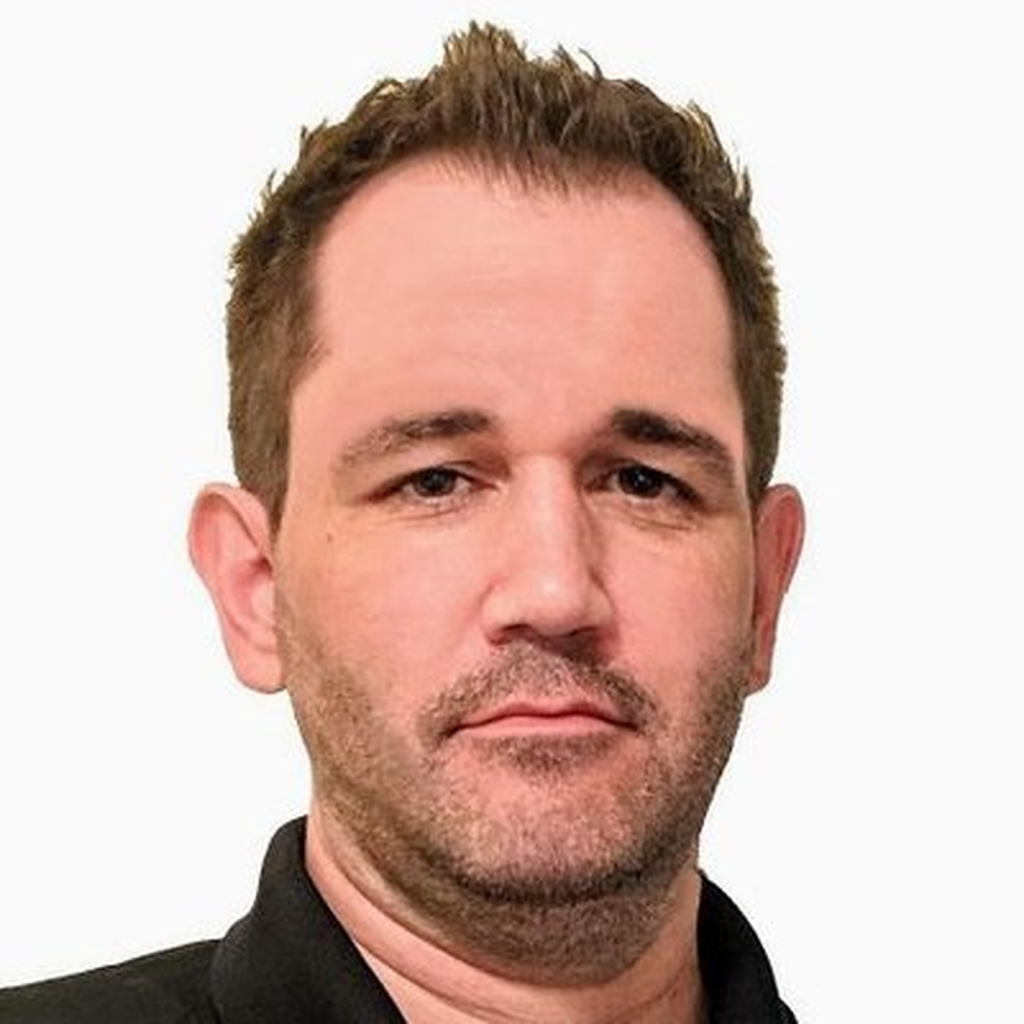 Patrick Williams
After falling to the bottom of the Eastern Conference by midseason, the Hershey Bears had to make a decision. They chose to take that challenge, dig in, and it paid off with a trip to the Calder Cup Playoffs. Through their final period in a second-round loss to the Charlotte Checkers, the Bears continued to fight and press elite competition and bring enthusiasm back to the AHL's most storied hockey town.
"YOU DON'T FORGET THESE TEAMS"
That the Hershey Bears even found themselves in a position to mourn a loss to the Charlotte Checkers in the second round of the Calder Cup Playoffs is testament to what rookie head coach Spencer Carbery's club already had accomplished.
"It's the worst conversation to have with the group," Carbery said after the Bears' season-ending loss to the Checkers in a four-game sweep Wednesday. "Every year, it's the one that you dread."
But when the Bears had reached the regular season's halfway point back on January 13th, they sat buried last in the Eastern Conference, nine points below the Atlantic Division playoff line and 25 points behind the AHL-leading Checkers.
To even set up a May date with the Checkers required a scorching 27-5-4-1 second-half performance from Hershey, a .789 clip that topped even Charlotte's effort in that same span. Sixteen of those victories came amid a 17-game point streak (16-0-0-1), a run that stretched more than a month, set a new franchise record, and put the Hershey back into the playoff hunt.
Then the Bears had to fight past the dogged Bridgeport Sound Tigers in a first-round series that went the limit, twice winning on the road, including an elimination game.
They fought until the end. After falling down 4-0 by the third period of Game 4 in a series that was already 3-0, they dented the Checkers for two goals and continued to press before Charlotte could finally put away a 5-2 victory.
Top forward Riley Barber said, "To have everybody buy in and decide that we were going to be a playoff-contending team and shake things up in this league, you don't forget these things, and you don't forget these teams."
Along the way the AHL affiliate of the Washington Capitals re-established the long-held lofty standards of the league's flagship franchise. They restored confidence in top goaltending prospect's Ilya Samsonov's path to Washington after a trying first half, and generated optimism about the next wave of Capitals prospects learning the pro game in Hershey. Washington has long relied on Hershey to churn out wave after wave of talent; Hershey alumni in Washington include Braden Holtby, John Carlson, and Jakub Vrana, and 14 former Bears were a part of the Capitals' 2018 Stanley Cup championship club.
"I think when we reflect back in a few weeks when the dust settles, it was a pretty incredible ride," Carbery said. "It's a special group, and I'll never forget the relationships that we formed and the bonds that we built. Player, but also coaches."
STRUGGLING TO MEET THAT HERSHEY STANDARD
Even before this season's poor first half that opened with five consecutive losses, Hershey had already missed the playoff cut last season. That campaign, a last-place finish 26 points out of a playoff spot, marked only the second time that the Capitals-Bears affiliation had failed to produce an AHL playoff team dating to its start in 2005. Along with the consistent development of talent, that union has produced three Calder Cup championships and two more trips to a Calder Cup Final.
Last season's struggles led to a dramatic offseason overhaul in Hershey. In came Carbery, previously an assistant coach with the Providence Bruins and a head coach with the Capitals' ECHL affiliate, the South Carolina Stingrays. He replaced Troy Mann behind the Hershey bench as part of a brand-new coaching staff. Only 10 regulars from last season's roster returned, and Hershey's top-three scorers in 2017-18 all departed. Carbery dressed six players new to the AHL in his opening-night line-up on October 6th against the Syracuse Crunch.
Several first-half trials followed for the Bears. Faced with a seven-game road trip in October, they visited the archrival Wilkes-Barre/Scranton Penguins already 0-5 to begin the season and needed a stout 40-save night from Vitek Vanecek just to pull out their first win. By the time they staggered home from that road trip on October 27, they held a 2-6-0-1 record. Samsonov's struggles persisted. They could not generate much offense beyond the first line. Their other top rival, the Lehigh Valley Phantoms, blew them out in Hershey, 6-1, in the Bears' final game before their December break in front of increasingly restless fans.
"It was not….good," Carbery admitted. "We made a choice as a group to put in extra work, to put in extra hours, to make a commitment to one another, to play a certain way, to grind out wins on Sunday afternoons after bus trips, after no rest. And that's the stuff that I remember. That's why I'll never forget this group and that we've been able to share this together."
"That's what the first few months were, to be frank with you. To rebuild a culture that has all of the things that everybody knows is associated with Hershey. It was nothing new that hadn't been established before, but it was just re-invigorating of, 'Ok, here is back to how we're going to do things, and the standard that we're going to set for how we do everything and how we go about our business every single day from practices to games.'"
STICKING TO IT
Hershey stuck with that process and the players delivered their side's buy-in to the coaching staff's message.
"The urgency level that we played with in January and February, I felt like most nights elevated the teams that we played against," Carbery said. "We wanted games badly, and guys were willing to go through a wall to win games."
Forward Liam O'Brien saw it as well.
"That's what it came down to this year, the commitment that we had to each other," he said. "It was pretty emotional in there after the game. If I could have the same 20 guys back next year, I would do that in a heartbeat."
Bears players continue to point toward the 37-year-old Carbery as a significant reason for that persistence.
"We have no idea of the hours that they put in and what they have to go through throughout the season," said defenseman Aaron Ness, who led the AHL with 55 points and 50 assists. "That staff in there did literally everything they could to put us in a situation to win games."
O'Brien felt similarly about his head coach.
"I can't say enough good things about him. He has helped everybody in that room, top to bottom. Just the positivity that we got from our coaching staff, the encouragement that they brought us, and the belief that they put into the group that we had was pretty amazing."
Both Carbery and Ness stressed the long-term benefits that Capitals prospects will see for having gone through this season before faced elite up-close playoff competition in a Calder Cup favorite like Charlotte.
Carbery said, "We have a lot of young players that are going to take value from not only the Playoffs and playing these nine games and playing Charlotte and trying to play in the National Hockey League, but they're going to take value from the entire year."
Said Ness, "Not only did they develop these young players this year and gave them everything they had, whether it was getting on the ice 20 minutes before or an hour after, video, meetings, they did everything that they could to help those young guys succeed and also do everything they could to help us win. You know, when you can do both like that, that's hard to do."
UP NEXT
Washington management has a busy summer ahead to keep the Hershey roster intact and/or replace any top departures that may well begin with Barber. With a 31-goal season, Barber will be a much sought-after AHL-level free-agent this summer. O'Brien and forward Mike Sgarbossa, another 30-goal scorer, can become unrestricted free-agents, as can forward Jayson Megna. Top blueliners Ness and Ryan Sproul are free-agents sure to attract plenty of attention from NHL organizations looking for first-recall options and anchors for their AHL affiliate.
Still, it looks like the Washington-Hershey alliance is back to its long-time blend of top-notch player development and winning hockey that the likes of Mann, Bruce Boudreau, Bob Woods, Mark French, and now Carbery have overseen. AHL free-agents look for NHL organizations that place a premium on winning environments, something that Ness re-iterated after having finished his fourth season with the Bears.
Said Ness, "The thing that you want to always do when you're a player is put yourself, I mean sometimes you can't choose, [but] when you can choose, is to pick an organization that expects to win. I think the biggest thing is you never want to go anywhere where winning is not that first priority."
"And I think both teams, Washington and here, it's always, you know, 'What can we do to win?'"
"They want to win championships and I think that's pretty cool. And that's why they're having success and always have so much success."
Any would-be Hershey free-agent signing could anticipate that same mentality from Carbery and a fan base that has its own high standards from their Bears.
"I love it," Carbery said of Hershey. "I love passionate fans, the building that we play in, and you felt the energy [in Game 4] when we got on the board, but it doesn't faze me or change anything mentally, because I expect to win every night as well. That's what every day, no matter what our record is, no matter what our personnel is, that's what I show up at five in the morning to do."
You may also be interested in: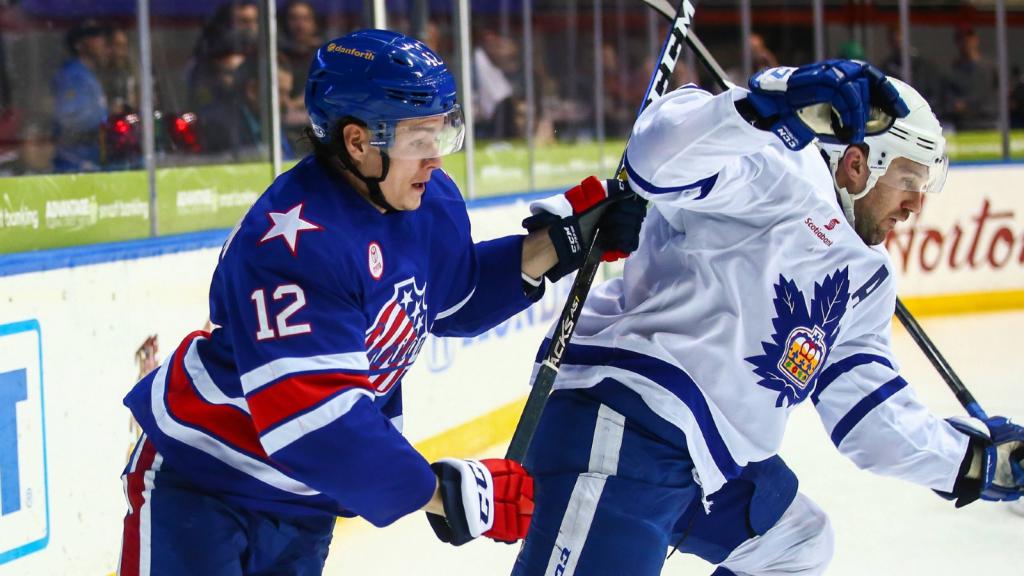 AHL ON THE ROAD: Amerks learn the hard way
This article is about: