NHL Rookies
AHL PROSPECT WATCH: Team-first for Hurricanes and beyond
With the first round of the Calder Cup Playoffs nearing its conclusion, plenty of rookies are affecting series around the AHL. As always, Monday here is a day to catch up on and assess some of the weekend's best performances and news from top prospects across the AHL.
"IF IT'S NOT ME, I HOPE IT'S HIM."
For all of the Charlotte Checkers' many feats this season and through two rounds of the Calder Cup Playoffs, one play late in their second-round Game 3 victory last week may best sum up the club's mentality.
Leading the Hershey Bears, 2-1, late in that road contest, Charlotte was under pressure from an opponent desperate to push back into the series. With Bears goaltender Vitek Vanecek pulled for an extra skater, Checkers forward Andrew Poturalski did the dirty work of stripping a puck loose at the Charlotte blue line and then won a foot race that set up a 2-on-0 rush.
But after all of that effort, Poturalski passed up an easy empty-net opportunity and instead dished the puck to teammate Aleksi Saarela to finish off the Bears with 57 seconds remaining. Saarela's empty-netter sent Charlotte on to a 3-0 lead in the series that they then finished off the following night to earn a trip to the Eastern Conference Final.
Checkers head coach Mike Vellucci knows that team-first standard when he sees it.
"You always say [team mentality], and we wish for it, but I told our coaches [earlier]," Vellucci recalled. "I said, 'You know, I've been coaching 27 years, I'm having a lot of fun."
"And it's because the guys are having fun, everybody gets along. You know, I can be mad at them. But five minutes later, I can ask them how their day was. So, the guys are getting along great, and it's been a lot of fun ,and we just want to continue to do it."
THREE ROUNDS, THREE TEAMS
Poturalski's play, and so many others like it this season, have quietly, very quietly, helped to build these up-and-coming Hurricanes. The Carolina organization is represented in conference final play at the NHL, AHL, and ECHL levels this spring.
It starts at the NHL level. In their first trip to the Stanley Cup Playoffs since 2009, the Hurricanes knocked out the defending Stanley Cup champion Washington Capitals in a seven-game first-round clash. Their sweep of the New York Islanders in the second round put them into the Eastern Conference Final against the Boston Bruins. Carolina trails Boston, 2-0, in the Eastern Conference Final. Game 3 is set for Tuesday at PNC Arena.
However this playoff season unfolds for the Hurricanes, they have showcased a deep base of young talent from the NHL down to the ECHL.
Charlotte mowed through the Calder Cup Playoffs fresh off finishing first overall in the regular season. After a 110-point and 51-win regular season, they polished off the Providence Bruins and Hershey to set up an Eastern Conference Final match-up with the defending Calder Cup champion Toronto Marlies. That series, which begins Friday night at Charlotte, puts the Checkers into their first Eastern Conference Final since 2011. Last season they advanced to the second round before falling to the Lehigh Valley Phantoms in a series that featured the longest game in AHL history.
And then there is the Carolina organization's ECHL affiliate, the Florida Everblades, who excelled as well with a 50-16-6 regular season. Their affiliation with the Hurricanes dates to 2001 and has produced six trips to an ECHL conference final. This year, the Everblades have dropped the first two games of their Eastern Conference Final to the Newfoundland Growlers. That series resumes with Game 3 in St. John's on Wednesday. Last season the Everblades dropped a seven-game Kelly Cup Final as well.
There is a heavy Checkers presence for this playoff run for the Hurricanes, who have used 11 Charlotte players on recall this season.
Checkers captain Patrick Brown is on recall on Carolina. Forward Greg McKegg had cycled through four NHL organizations before coming to the Carolina. After being acquired in a late-season trade from the Pittsburgh Penguins organization in 2017-18, he finished that campaign with Charlotte (9-14-23 in 19 regular-season games and 1-4-5 playoff performance across eight games). He spent 31 games with the Checkers this season (6-17-23) before sticking with Carolina and taking a regular role there. Forward Saku Mäenalanen logged 31 games (7-7-14) with Charlotte after coming to North America from Liiga club Kärpät Oulu. That seasoning in Charlotte was all he needed to find a spot on the Carolina roster. Forward Warren Foegele spent last season with Charlotte as a rookie pro before making the full-time jump to Carolina.
Carolina management also utilizes its ECHL affiliate. The Hurricanes have goaltending prospects Callum Booth and Jeremy Helvig with the Everblades, and the Checkers routinely provide AHL recall opportunities for Everblades head coach Brad Ralph's players. Charlotte has utilized forward Steven Lorentz, a Carolina draft pick, in the postseason after he spent time with the Everblades. Checkers forward Clark Bishop put in time with the Everblades in 2016-17 and ended up skating in 20 regular-season games for the Hurricanes this season. He had been a Carolina 2014 fifth-round pick.
Everblades defenseman Derek Sheppard has earned a role on the Charlotte blue line after being named to the ECHL Second All-Star Team and ECHL All-Rookie Team for a 14-26-40 regular season there. Forward Zach Nastasiuk has found new life in the Carolina organization after three full pro seasons in the Detroit Red Wings system. A 2013 second-round pick by the Red Wings, he had to settle for an AHL-ECHL two-way deal that he signed last summer. He converted a 9-8-17 effort in 28 games with the Everblades into 43 regular-season appearances for the prospect-packed Checkers, going 5-6-11. He has gone on to skate in eight playoff games.
As tight as the Checkers are, they also are a welcoming group to newcomers. Rookie forward Stelios Mattheos joined the club late in the regular season from the WHL's Brandon Wheat Kings and received an easy reception to guide him into the pro life.
"I think with this group, the guys have been great to me since day one," Mattheos said. "Credit to them, coming in you can tell this is a tight team right away."
THE GLUE GUY
Acting as the glue between the Hurricanes and Everblades are the Checkers. And leading the way for two seasons in Charlotte has been Vellucci, the Louis A.R. Pieri Memorial Award winner as the AHL's outstanding coach this season. For all of the young talent on hand, Vellucci credits an organization-wide attitude that stretches from the Hurricanes through Charlotte and on to the Everblades.
"I think it's a family," he explained. "We're happy when a guy gets called up. So, same thing when we get up Sheppard and Nastasiuk."
"'If it's not me, I hope it's him,'" Vellucci described the dressing-room mentality.
Implementing that mindset is no small feat in the AHL, where a roster full of top prospects are competing for a handful of vacancies with the NHL club in any given season.
"I talk about it with them all the time," Vellucci explained "When they do unselfish things, I identify it, tell them I'm proud of them for that. If you identify it, and they know they get rewards for it, then we're going to continue to do it."
Vellucci has just enough bite to him to enact the demanding, exacting standards necessary to prepare players for NHL work. But he has the personality and know-how from 14 OHL seasons with the Plymouth Whalers needed to manage young personalities, especially a prospect-laden group like the Checkers.
But Vellucci deflects praise toward Hurricanes first-year head coach Rod Brind'Amour.
"I think that Rod Brind'Amour set the tone this year that you have to earn everything," Vellucci said. "No matter if you're an NHLer or here, we set the same example here. You have to earn it. You're not going to be given anything."
"I think he established that from the get-go."
Opportunities are available with the Hurricanes, and Charlotte roster has seen enough real-life examples to buy that message as something more than idle talk. However, those chances are not doled out easily, even for a top prospect like defenseman Jake Bean.
Bean and Haydn Fleury, another first-round blueline pick, are on recall to the Hurricanes now. Bean, 20, quickly adjusted to the pro game after being selected 13th overall by Carolina in the 2016 NHL Draft. His 13-31-44 performance in 70 regular-season games earned him a spot on the AHL All-Rookie Team. But for all of his success in the regular season, he only played two NHL games with Carolina in the regular season and has yet to appear in a playoff game there.
Second-year forward Julien Gauthier is learning to harness his size (6-4, 225) after the Hurricanes chose him 21st overall in the 2016 NHL Draft. He reached 27 goals (27-14-41) in 75 regular-season contests. AHL rookie forward Martin Necas had a 16-36-52 regular season and is 2-3-5 in eight playoff games. Charlotte acquired forward Tomas Jurco from the Springfield Thunderbirds, and the 26-year-old NHL veteran helped to re-orient Necas after the top prospect's offensive production had slowed in the second half. Necas, 20, finished 8-14-22 in his final 19 regular-season games.
Rather than forcing them into the NHL line-up early, the Hurricanes handled them with patience despite their first-round backgrounds and impressive AHL seasons. Necas played seven games in Carolina while Gauthier spent the entire season with Charlotte.
Yet another top forward prospect, Janne Kuokkanen, is in the fold as well. Before an injury ended his season, he went 12-26-38 in 48 AHL games at age 20. Carolina took him in the second round of the 2016 NHL Draft and placed him with the Checkers last season. He had a 11-29-40 rookie season in 2017-18.
Carolina has excelled in late-season trades that returned prospects and draft picks to the organization, too.
Saarela, whose Game 4 hat trick against Hershey led the Checkers to the third round, has continued to produce offensively. He hit 30 goals in the regular season after a 25-goal rookie AHL season in 2017-18. Carolina acquired him from the New York Rangers in the Eric Staal trade in February 2016. Saarela, now 22, was selected by the Rangers in the third round of the 2015 NHL Draft. Defenseman Roland McKeown has been out with an injury during the postseason, but he is another young face on the Charlotte blue line. Now 22, he came to the Carolina organization in a February 2015 trade with the Los Angeles Kings that also brought the first-round pick that landed Gauthier.
Their less-heralded prospects are delivering as well. Rookie forward Morgan Geekie, a 2017 third-round Hurricanes draft pick, has steadily progressed throughout the season before taking off in the postseason. After going 19-27-46 in the regular season, he has 5-5-10 in eight playoff games for the Checkers. Poturalski, undrafted out of the University of New Hampshire, is now 25 years old, but he was a First Team AHL All-Star this season after going 23-47-70 in 72 games. He has accelerated that production in the postseason, leading the AHL with 13 playoff points (5-8-13).
In net stands Alex Nedeljkovic, a 2014 second-round pick. At 23 years old, he has long been a workhorse, but he also has been a force for the Checkers. His 51 games and 2,917 minutes-played led the AHL in the regular season, but he also went 34-9-1 | 2.26 | .916. That earned him the Aldege "Baz" Bastien Memorial Award as the AHL's outstanding goaltender as well as a place in the AHL First Team All-Star group.
The Checkers even have first-round pedigree among their veteran base in defenseman Bobby Sanguinetti. Now 31 years old, Sanguinetti at one time had been a top prospect himself after being selected by the Rangers 21st overall in the 2006 NHL Draft. The Checkers brought Sanguinetti back for a second stint this past December in Charlotte, where he had played 127 regular-season AHL games earlier in his prospect days.
"ULTRA-AGGRESSIVE"
For all of the talent in Charlotte, however, the Checkers' commitment to a team game is what has driven much of their success. They had the AHL's top-ranked penalty kill in the regular season at 86.6 percent and ranked first in goals-against at 2.46 goals per game. After finishing second overall in the AHL in shots-against per game, they placed third overall at 27 shots-against per game this season. In the postseason, they are allowing 24.5 shots per game, best among clubs that have reached at least the second round of play.
The Charlotte penalty kill stymied Hershey for four games, holding the Bears to a 2-for-18 power-play performance. Charlotte controlled 5-on-5 play as well. All of that left Bears head coach Spencer Carbery having to dig deeply into his bag of tricks to seek any possible antidote to Charlotte. The Checkers' east-west abilities to disrupt plays flustered a straight-line club like the Bears repeatedly.
"They generate a ton of opportunities off the rush," Carbery said of the Checkers. "They isolate 2-on-2 [battles] where you think it's a harmless play, and it turns into a [Charlotte] player in all alone. They confront, and they're ultra-aggressive at the blue line."
"You just have to be so dialed-in, and you can't give them an inch."
So while Charlotte has more than enough skill to play run-and-gun, Vellucci instead has them quite comfortable playing a hard-nosed, grinding style when needed. Their size, ability to skate, and utilize quick-strike capabilities to punish opponents' neutral-zone miscues will make them a massive task for the Marlies and any other opponent.
In Charlotte, it is development with a purpose. It started with Vellucci's players learning how to play the two-way pro game, and the wins followed.
"The best way I can explain this is I try to get them to understand what makes them go to the NHL, not to just win games here [in Charlotte]," Vellucci said.
"How they have to play for Rod Brind'Amour. I think that's why they buy in, because they know that I'm here to help them get to the next level, and I'm proud of it when they get there, one of their biggest cheerleaders when they get called up."
AROUND THE A
Rochester Americans defenseman Lawrence Pilut will miss five to six months after undergoing shoulder surgery, the Buffalo Sabres announced. Pilut, 23, had returned to the Amerks after his season with the Sabres ended in early April. He appeared in three playoff games for the Amerks, who were swept in the first round by the Marlies after finishing third overall in the AHL in regular season. Pilut appeared in 30 AHL regular-season games (4-22-26) along with 33 games for the Sabres (1-5-6) in his first season in North America after moving from the SHL.
Fresh talent is on its way into the New Jersey Devils organization and could boost the Binghamton Devils next season. New Jersey signed forwards Mikhail Maltsev and Fabian Zetterlund to three-year entry-level contracts. The 21-year-old Maltsev had been with SKA St. Petersburg of the KHL, where he had 1-1-2 in 13 games this season. New Jersey chose him in the fourth round of the 2016 NHL Draft. Zetterlund, 19, just completed his second SHL season with Färjestad and had 2-2-4 in 16 games in a season interrupted by injury. The Devils chose him in the third round of the 2017 NHL Draft.
Another young KHL prospect could be AHL-bound as well. The Calgary Flames signed Lokomotiv Yaroslavl defenseman Alexander Yelesin to a two-year entry-level contract after he had 4-6-10 in 55 regular-season contests this season. Calgary lost Stockton Heat defenseman Marcus Högström to the SHL last week, and the 23-year-old Yelesin could fill that spot on the organization's NHL-AHL depth chart.
You may also be interested in: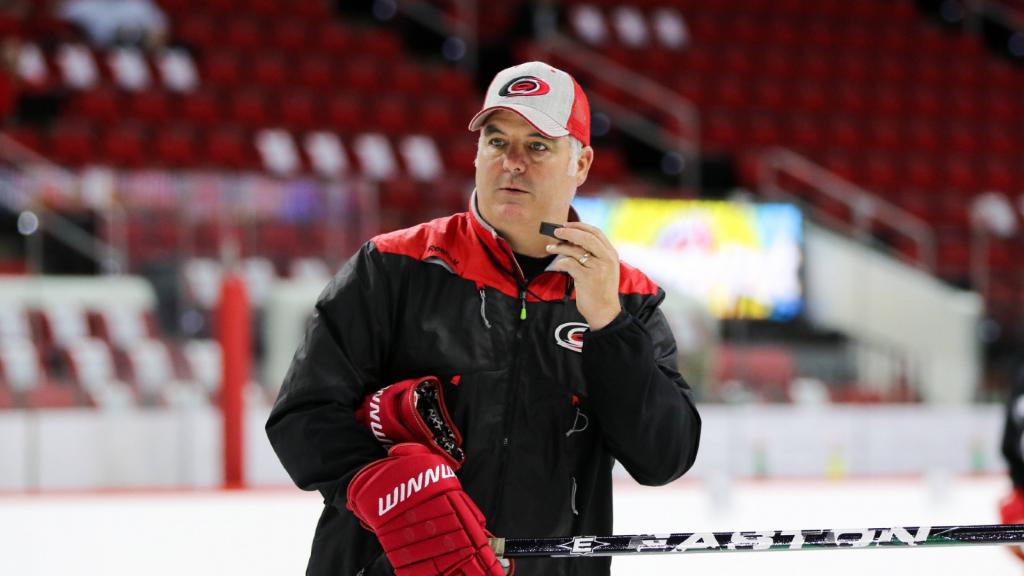 WILLIAMS: Who is out there behind the AHL benches?
This article is about: