World Juniors 2019
A worthy winner – CBJ prospect collects this year's EliteProspects Award
Yesterday, he signed his entry-level deal with the Columbus Blue Jackets. Today, Emil Bemström received the 2019 EliteProspects Award, awarded to the best junior player of the SHL.
The prize was initially introduced in 2013 with William Karlsson taking home the first award. Since then, NHLers like Alexander Wennberg, Joel Eriksson Ek and Elias Pettersson has won the title.
Bemström was handed the award Wednesday after a sensational rookie season with Djugården. At 19, the sharp-shooting right-winger managed to score more goals than anyone else in the SHL, putting the puck past goalies 23 times during the 47 games he played in the Swedish regular season.
He was also the most prominent Swedish forward at the World Juniors in Vancouver and Victoria, where he scored four times in five games. And when he made his debut with the men's national team in February, he scored three times in three games at Beijer Hockey Games in Stockholm. All in all, it's been a whirlwind season for the youngster.
"It's a big deal getting this award", Bemström said. "Especially when you look at which players have received it before me. It feels really great. It means that you did some good things this season."
Emil Bemström made the move from Leksands IF of Hockeyallsvenskan to Djurgården and the SHL before the 2018/19 season. Right off the bat, he started to score goals, especially on the power play, where he found his sweet spot in the left circle beating goalies with his quick one-timer.
"The move here meant a lot to me. I was well-received by the team and they really took good care of me. The older players showed me the ropes and it meant a lot", he said. "I felt early on that I received a boost from the training we did last summer. The coaches worked with me individually and I really felt like that made a difference for me this season."
Drafted 117th overall in the fourth round by the Blue Jackets in 2017, Bemström has already surpassed expectations. When he signed his NHL deal yesterday, it was a dream coming true.
"We have been in negotiations for the past month och when we came to an agreement, I just signed the deal", he said.
This fall, he'll move across the pond to try to make the Columbus Blue Jackets out of camp. If he doesn't make the NHL roster, he'll be back with Djurgården for another season.
"I'm going there to play in the NHL, that's obviously my goal", Bemström said. "It's a huge step, but if I play my game and trust myself I feel like I'm going to do well."
After a season like this, no one would be surprised if he did.
FORMER WINNERS
2013: William Karlsson, HV71
2014: Alexander Wennberg, Frölunda
2015: Axel Holmström, Skellefteå
2016: Gustav Forsling, Linköping
2017: Joel Eriksson Ek, Färjestad
2018: Elias Pettersson, Växjö
You may also be interested in: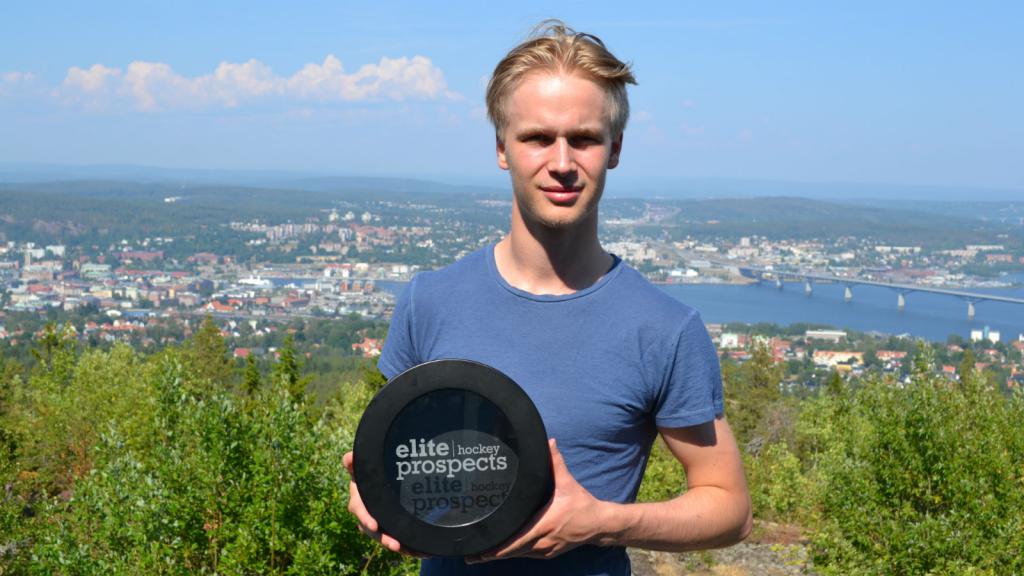 And the winner is… Elias Pettersson
This article is about: