Features
AHL PLAYOFF RUN: Gulls' Wild Season Takes Another Twist This Week
Any AHL club still pursuing the Calder Cup two-thirds of the way through May has seen plenty of obstacles by now.
A pair of Eastern Conference powers, the regular-season champion Charlotte Checkers and the Toronto Marlies, experienced their fair share of player recalls, injuries, and assorted other roster and schedule challenges. The Chicago Wolves, they lost elite blueline prospect Erik Brännström when the parent Vegas Golden Knights had to surrender him in the Mark Stone trade. Sniper Brandon Pirri departed two months into the season on NHL recall, and that was the last of him for the Wolves. AHL MVP Daniel Carr and Brooks Macek suffered long-term injuries that kept them out of the line-up from the stretch drive through to the start of the second round of the Calder Cup Playoffs.
THIS BEING THE AHL…
But the San Diego Gulls may have had the most quintessentially hectic, topsy-turvy, unpredictable AHL season of the final four clubs in this season's Calder Cup Playoffs.
A poor start, a subsequent winning tear to undo some of that early damage, chaos with the parent club, trades, more trades, top prospects, savvy veterans, and slipping into the postseason in the regular season's final week. Potent scoring with the regular season's second-best goal production (3.51 goals per game) mixed with defensive misadventures that parked them 26th in the AHL in regular-season goals-against average. A cache of top prospects went to the parent Anaheim Ducks for late-season NHL auditions followed by their return to the AHL for playoff seasoning.
Early on, the Gulls were a flop and had fallen to last place in the Pacific Division by December. But a club-record 15-game point streak (12-0-1-2) turned that around. San Diego owned a 23-goal differential during the streak all while dressing 38 different players in those 15 games.
ON TO THE POSTSEASON
Then the postseason arrived, and more commotion followed for the Gulls.
Six minutes into the postseason, the San Jose Barracuda had torn into the Gulls for three goals in a 2:58 span on San Diego ice. So, the Gulls went to work, responded with a threesome of goals in a 3:18 span of their own, fell behind by two goals again, scored twice in the final 5:13 of regulation, and then iced a 6-5 overtime win. That sent them on their way toward finishing off a strong opponent in four first-round games.
Up next were the regular-season Pacific Division champion Bakersfield Condors, and the roller coaster kicked into motion immediately. The clubs played a four-overtime Game One, the fifth-longest contest in AHL history. The Gulls pulled out that road victory and then grabbed another road win in Game Two. But then San Diego gave up a two-goal third-period lead in a home loss and fell in a double-overtime Game Five back in Bakersfield. At long last, they put away the Condors a game later back on home ice.
That set up a Western Conference Final with the Wolves. Naturally, the Gulls went to overtime again in Game One this past Friday, losing this time. But a night later for Game Two, Gulls head coach, Dallas Eakins, turned to his regular-season number-one netminder, Kevin Boyle, who had been limited to two playoff games by that first-round Game One loss and then banged up against Bakersfield. Naturally (again), Boyle shut down the Wolves' dangerous offence on a 29-save performance to put the series at 1-1.
They have packed packing two or three seasons of AHL storylines into one seven-month period. Most AHL clubs must deal with some combination of the above factors over a regular season stretching more than six months. But few clubs deal with that entire task list. Still fewer handle that list successfully enough to remain alive in May with a chance to play for the Calder Cup — and the potential open doors that come with winning it.
TIME FOR ANOTHER TWIST?
Now another opportunity to continue this wild season comes Wednesday night at home when San Diego hosts the Wolves in Game Three. Game Four is set for Friday followed by Saturday night's Game Five.
The Gulls are back home in San Diego, where they will play before their rowdy fans at Pechanga Arena. San Diego has overtaken the long-time AHL attendance leader, the Hershey Bears, in back-to-back seasons and had a league-best 9,021 regular-season average. But they could stand to begin making more of that home-ice advantage. They are 3-2 at home in the postseason, and their regular-season home point percentage (.559) placed 24th.
Ideally for the Gulls that would mean avoiding a return trip to Chicago. Sure, the Gulls could pull out wins in two of the three games in San Diego and then try to finish the series on the road. Even with a 5-2 playoff road record for the Gulls, that would mean taking their chances with a Wolves team that is 6-2 at home in the postseason. But the Wolves have already closed out two playoff opponents on home ice this spring.
Boyle knows what the Gulls and Wolves can expect when Game 3 starts.
"It's going to be awesome," Boyle said via the team website on Monday. "We saw it all throughout Playoffs so far. The crowd has been incredible, and it has given us so much momentum in every game. The height that we get from them every single night, it's a huge advantage for us."
Handling the Wolves successfully will be another story. The Wolves have struggled away from Allstate Arena in the postseason, going 2-3, but their 23 regular-season road wins put them in a second-place tie overall. Both clubs possess considerable offensive skill, though there are some broader differences. San Diego has churned out an average of 36.25 shots per game in the postseason (albeit aided by overtime play) and ranked seventh in the regular season at 32.1 shots per game. Eakins can run four dangerous lines nightly.
The Wolves, meanwhile, are content to play a more patient game, placing pucks into higher-percentage areas and relying on their skill to finish them.
"I think they're very patient with the puck in their transition game," Gulls veteran forward Adam Cracknell said to the team website on Monday. "That was a bit of an adjustment for us. I think out here, a lot of guys on other teams play quick and kind of keep you on your toes. I think we did a good job managing the puck in the neutral zone. I think we won more battles in our defensive zone to get it out. We didn't give them too many Grade-A chances and when we did, [Kevin Boyle] made some big saves for us."
"I think they have some of the top scorers in the league on that team and for a good reason. We want to be able to shut those guys down, we know that's a big part of their offence. Some of their defensemen have heavy shots, so if we can get in those lanes and make that puck stay on the outside, it gives us a better chance. They create a lot of offence from their defensemen so when we can break that up, that'll obviously eliminate some chances for them."
"If we just play our way, they have to adjust to us. We don't want to worry too much about them. Right now, I think we've done a good job of playing to our pace and our type of style. If we play hard enough and smart enough, it makes them adjust, and we just play our hockey."
Eakins will also have a major decision to make for Wednesday. Boyle? Or Jeff Glass, who has gone 6-4 | 2.43 | .912 in 11 playoff games?
But the head coach is not talking.
"We haven't even talked about it," Eakins said Monday to the team website after the Gulls practiced Monday.
Eakins is sure of one factor, however.
"Our fans are always incredible," he continued in comments to the team website. "That was shown again when we got off the plane there. It's been raining forever, and we pull up to our arena, and there's a whole bunch of our fans soaking wet there to greet us back."
"I always look at them as an extra skater out there. They're excellent. Obviously, we know the ins and outs of our own building. We play a gritty game, our building has been around for, I think, [more than] 52 years, it's a gritty place."
"I love that it's like that."
You may also be interested in: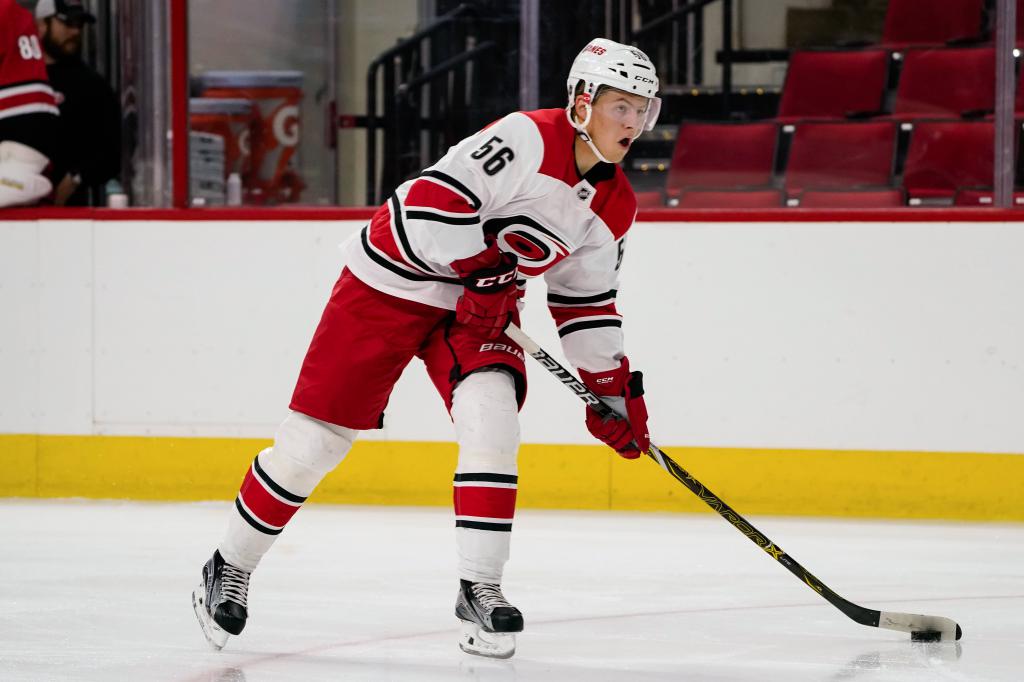 AHL PROSPECT REPORT: "We talked about how good it's going to feel when we win this game."
This article is about: