NHL Entry Draft 2019
VICKERS: Kaapo Kakko 'Thinks [he] can be the First Pick' in the NHL Entry Draft
KOSICE, Slovakia — Finnish forward Kaapo Kakko saved his best push for last.
Kakko, who politely challenged Jack Hughes at the No. 1 pick in the 2019 NHL Entry Draft at the start of the season, emerged as a legitimate threat at the 2019 IIHF World Junior Championship and beyond.
He pulled, to some, directly beside Hughes with his strongest performance yet. On the biggest stage yet. The 2019 IIHF World Championship in Slovakia.
"Of course this is a new level for me," said Kakko, who opened the tournament with six goals in the first four games, through a translator. "It's the best players."
"It's a big season for me, and I know it. Now it's going so good.
"I'm happy and honoured to have a big role in my team. But we are a team in every sense of the word, and that's what has and will bring us success. Team effort."
Kakko and his clan will meet Sweden in the tournament quarterfinal.
It's another, perhaps last, opportunity to showcase his wares.
Regardless of the outcome, Kakko's exploits on the World stage will go well beyond May, and even if it doesn't help him claim the No. 1 spot at the 2019 draft in June, it'll certainly pay dividends in September. And beyond.
"Of course it's helped me," said Kakko.
"It's bigger and stronger players. I think that's the biggest thing.
"I know there are NHL stars. It's so nice to play against them."
Kakko opened up the eyes of some of those stars at the tournament.
Though he's slowed to total seven points (six goals, one assist) in seven games, he certainly made an impression.
"He's really good. He's a good hockey player," said Finnish teammate and Chicago Blackhawks rookie rearguard Henri Jokiharju. "It's obvious. Everyone can tell that. It's big for the team that he can step up in huge moments and put the puck in the net.
"[Kakko] was already a good player in the World Juniors. You could tell. He took even more steps.
"After that, it was a huge confidence boost for him as well. He's playing really good hockey right now. He's keeping the puck, protecting the puck and being strong with the puck. He's really good. He's dominating down low with the puck."
Is he ready to step into the NHL? "I think so," Jokiharju offered. After the season he's had it'd be hard to argue to the contrary.
Kakko, with TPS, built upon an already record-setting season by Liiga standards.
He netted 22 goals in 45 games, establishing a new record for under-18 players previously held by Aleksander Barkov — the No. 2 pick of the Florida Panthers in the 2013 NHL Draft. Barkov scored 21 goals for Tappara in 2012-13.
Kakko also had 38 points — third most in a single season for players 18 and under. He's bested by only Barkov's 48 points (21 goals, 27 assists), and Mikael Grandlund's 40 points (13 goals, 27 assists) with HIFK in 2009-10.
Needless to say, the 6-foot-2, 181-pound right-winger has had a strong run in his draft year.
Only Hughes, No. 1 in Elite Prospects' Top-93 for the 2019 draft, stands in his way of being the first player called to the podium at Rogers Arena in Vancouver on June 21.
"This is a big thing for me for the draft," Kakko said. "I think I can be the first (pick)."
You may also be interested in: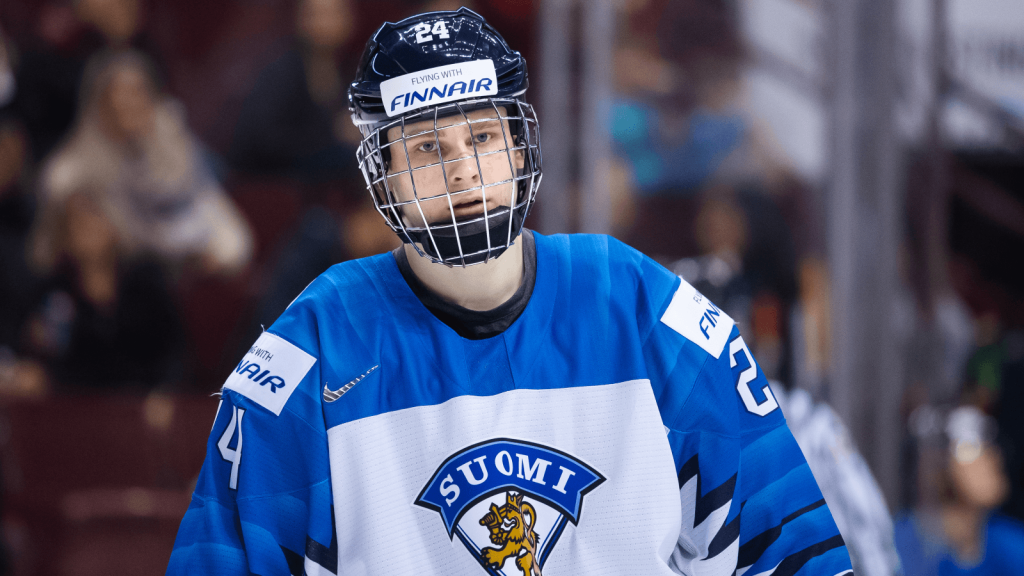 DRAFTIN EUROPE: Top 10 European Prospects
This article is about: