NHL Rookies
BODIN: Shock and relief – Erik Brännström Excited by the Opportunity in Ottawa
Summer hasn't even started, but Ottawa Senators prospect Erik Brännström already longs for the chance to lace up his skates again. Partly because last season was cut a bit short due to injury; partly because he's excited about the prospect of starting next season in the capital of Canada.
He's currently training at a gym in Jönköping, Sweden, run by former pro players Björn Melin and Teemu Laine, and is getting ready to leave his mark at the development camp that the Ottawa Senators host in a few weeks.
"I'm looking forward to it", Brännström told EP Rinkside. "I've been working out for a while and I feel stronger and faster. You start to long for the season to start. You always do that after a while."
Although his own season ended prematurely, the 19-year-old defensemen had a whirlwind year in North America. After being drafted 15th overall by the Vegas Golden Knights in 2017, Brännström moved to the US in August last year with hopes of a bright future in "Sin City".
After a solid camp with the Golden Knights, where he was one of the last d-men to be demoted to the Chicago Wolves, the Swedish prospect scored twice in his AHL debut, made the roster for the AHL All-Star Game and was the Swedish captain at the World Juniors in Vancouver and Victoria.
"The season wasn't really that long, but it was really intense", he says. "I got to experience and learn so much. I got to play on some really good teams where it was easy to fit in. Everything went much smoother than I anticipated."
Yeah, even the trade to the Ottawa Senators worked out in his favour, eventually. Erik Brännström was in his apartment in Chicago with his girlfriend Nellie on February 25th when the news broke.
"We had an off-day and I was just following what was going, who was being traded and all of that", Brännström recalls. "I really thought everything would be cool for me when one of my friends called and said he thought I had been traded. Right then, I heard that the deal had gone through and then everyone started to call me. My agent, the Senators and the Golden Knights."
That was the start of a very busy evening.
"We had that evening to pack our stuff and clean out the apartment, basically. I was in shock because I never thought I was going to get traded"
Early next morning, Brännström and his girlfriend were on their way to Belleville, where the Senators have their AHL affiliate.
"There were some stressful hours", Brännström notes. "They asked me if I wanted to fly that same evening, but that would have been a bit too much. Now I got the chance to say goodbye to some of my teammates that evening and that meant a lot."
He confesses it was emotional.
"I got friends for life playing in Chicago and it obviously felt sad to say goodbye. But at the same time, it's not like I am disappearing. We still keep in touch."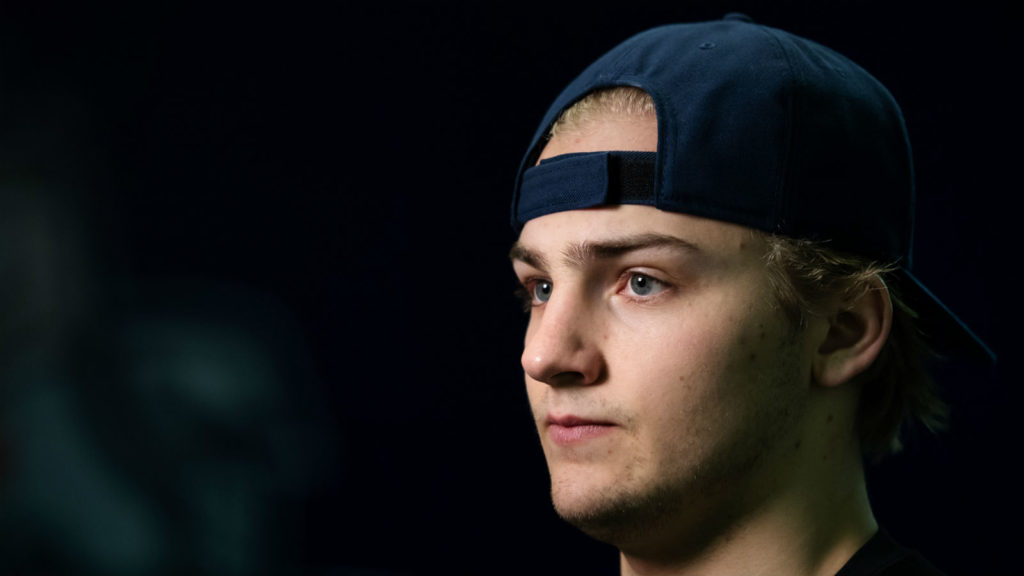 Photo: Bildbyrån/Joel Marklund
The silver lining was that he soon realized that the trade, that saw Mark Stone leave Ottawa for Vegas, meant that he got a lot closer to the NHL in one evening.
"It actually occurred to me as soon as I received the news that I had been traded", he says. "They traded a star player like Mark Stone and I was one of the players they got back, so I thought it must mean that they see me as a player in their future plans and their rebuild. I saw an opportunity there right away."
Rightfully so. A bit more than two weeks after the trade, Erik Brännström made his NHL debut, playing more than 17 minutes in a 2–0 victory against the St. Louis Blues on March 14th.
"They didn't have too many games left when I came there, so I didn't really know what to expect", he says. "But after a game, the coach (Troy Mann) brought me into his office and told me I "might play in the NHL the next evening". The next day at practice, I had just gotten dressed to step onto the ice when they told me to get undressed: 'You're playing in Ottawa tonight'"
He played one more game in the NHL one week later. This time with even less time to get his game face ready.
"This was also right after a game. They told me and two other players to stay up a bit longer and wait for a call. They were playing out west, so there was the time difference to take into account. During the night, they called and told us to fly to Calgary the next morning and play that evening. So we got up really early, drove to Toronto and flew out there."
He laughs.
"So far, I haven't really had a proper game day in the NHL. I have pretty much arrived at the rink right before the rest of the team assembled. But I'm not complaining. To play in the NHL is what you've dreamt of your whole life. It was a dream come true."
And it's very likely he'll play more than two NHL games with the Sens next season. After saying goodbye to players like Erik Karlsson, Matt Duchene, Ryan Dzingel and Mark Stone, the future belongs to an exciting youth movement consisting of players likes of Brännström, Thomas Chabot, Brady Tkachuk, Drake Batherson, Colin White and Alex Formenton.
It's not out of the question that Brännström is a regular with the Senators as early as this fall.
"I'm obviously aiming for that", he underlines. "With a good summer, you create a good opportunity for yourself. I will fight for that spot and I think there's a good chance I could make it. But at the same time, you have to earn your that opportunity."
Coming to camp in shape and with a good attitude is a great start.
You may also be interested in: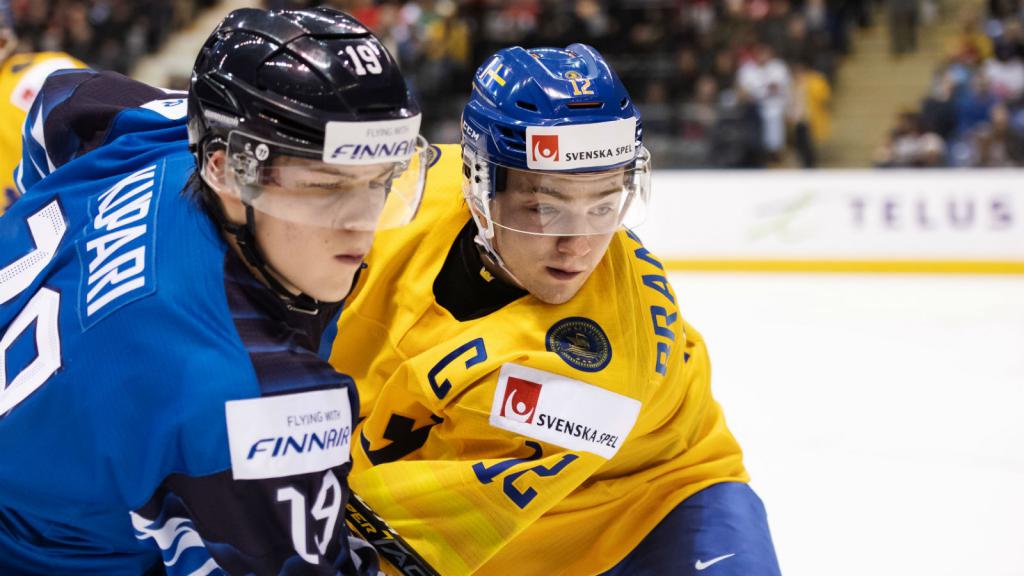 The captain has spoken – Brännström leading the way for Sweden
This article is about: