NHL Prospect Report
WILLIAMS: Alex Nedeljkovic-Dustin Tokarski Tandem Star for Charlotte Checkers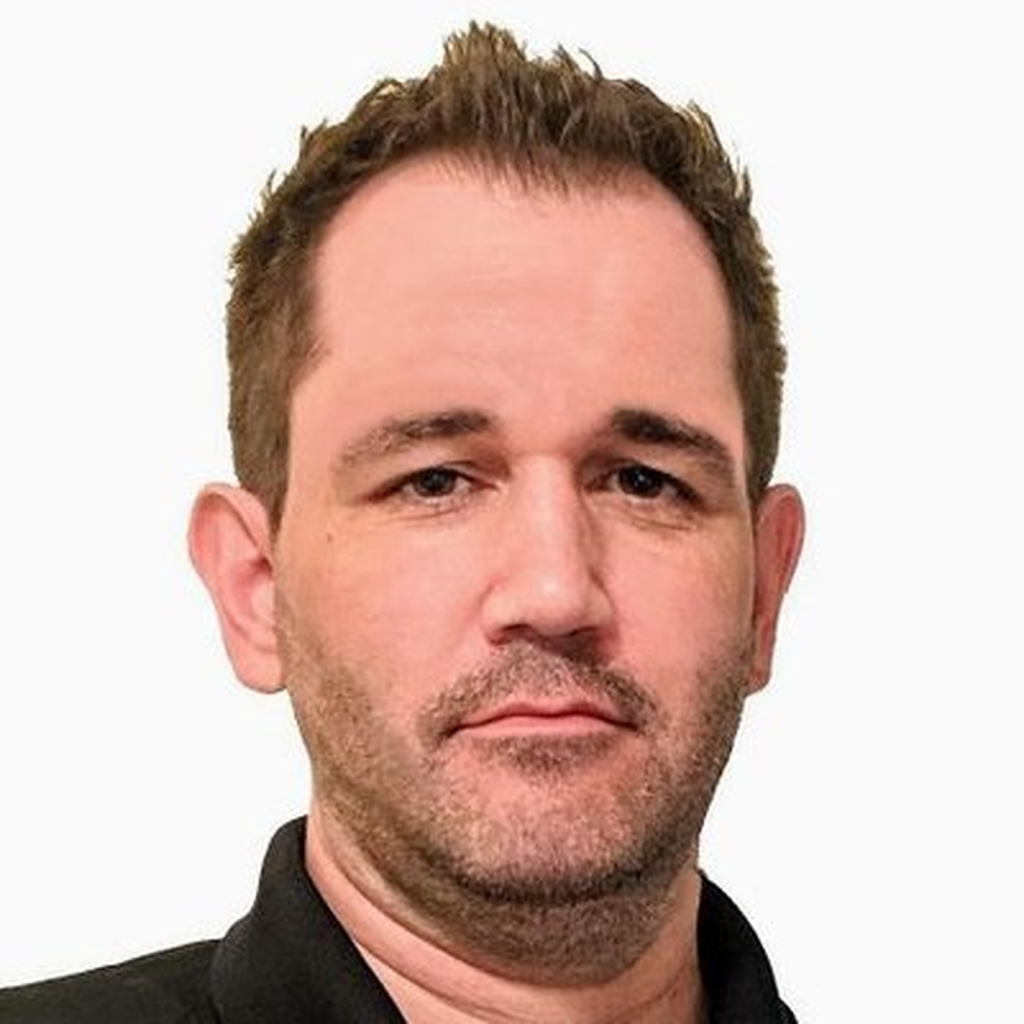 Patrick Williams
Finally, Charlotte Checkers goaltender Alex Nedeljkovic can rest.
Nedeljkovic, the Calder Cup champion Checkers' 23-year-old standout netminder, played a combined 66 games between the regular season and postseason. His 51 regular-season games led the AHL, the second consecutive season that he has led that category.
But standing outside of the rowdy Charlotte dressing room after the Checkers' Calder Cup-clinching Game 5 victory against the Chicago Wolves this past Saturday night, Nedeljkovic looked none the worse for wear.
"I feel fantastic," Nedeljkovic told EP Rinkside. "Every day is fantastic. Come to the rink and play a game that you grow up just loving and enjoying. And all it is, is a game, and now it's your career. But every day, it's just fun. I don't work a day in my life right now."
Selected by the Hurricanes in the second round at the 37th spot in the 2014 NHL Entry Draft, Nedeljkovic has put in three full AHL seasons, two of them as Charlotte's number-one. In the Checkers' run through the Calder Cup Playoffs, he put up a 10-4 | 2.31 | .916 line in 15 appearances and will be in line to compete for an NHL job this fall. Hurricanes veterans Curtis McElhinney and Petr Mrazek are eligible for unrestricted free agency this summer.
The arrival of veteran Dustin Tokarski from the Hartford Wolf Pack at the end of February enabled head coach Mike Vellucci to dial down some of Nedeljkovic's workload, particularly in games on back-to-back nights.
Against a formidable list of playoff foes in the Providence Bruins, Hershey Bears, Toronto Marlies, and the Wolves, Nedeljkovic held opponents to two or fewer goals in seven of his appearances. In his second-to-last game of the season, he held the Wolves to one goal on 39 shots, a key Game 3 victory that broke open the series for the Checkers. In their Cup-clinching Game 5, he had limited the Wolves to one goal through 55 minutes before two late tallies with a sixth skater.
That springtime run accompanied a stellar regular season in which he nailed down a spot on the AHL First All-Star Team and won the Aldege "Baz" Bastien Memorial Award as the AHL's outstanding goaltender. He went 34-9-5 | 2.26 | .916 for the regular-season champion Checkers, who posted 110 points, a league-best 51 wins, and the 10th-best season point percentage (.724) in the AHL's 83-season history.
The Vellucci-Nedeljkovic relationship goes back nearly seven years to the 2012-13 OHL season when Nedeljkovic was a 16-year-old. Vellucci, the long-time Plymouth head coach and general manager, developed confidence in Nedeljkovic quickly. He used his rookie netminder in 26 games that season (19-2-2 | 2.28 | .923). That earned Nedeljkovic a spot on the OHL First All-Rookie Team that season, and he then took control in the postseason as the Whalers reached the Western Conference Final. Nedeljkovic put in another 15 playoff games (9-4 | 2.71 | .908).
From there, they worked together for one more season, with Nedeljkovic being named OHL Goaltender of the Year in 2013-14 as a 17-year-old before Vellucci departed for the Carolina organization for the 2014-15 season. Nedeljkovic went on to play stints with the Flint Firebirds and Niagara IceDogs, win a gold medal for the USA at the 2014 IIHF Under-18 World Junior Championship and then win bronze in the 2016 IIHF World Junior Championship.
In his first pro season, 2016-17, Nedeljkovic needed 12 games of ECHL time and paired with a changing cast of goaltending partners in Charlotte. He got into 25 AHL games as a rookie before taking over the number-one job in 2017-18, a 96-point season for the Checkers that reached to the second round of the Calder Cup Playoffs.
"It's a special relationship," Nedeljkovic said of his ties to Vellucci. "He's the one that brought me up in Plymouth. They're probably a big reason why I was drafted to this organization, a big reason why I was able to play [this workload], and he's the one who trusted me to have the reins in the playoffs in both seasons."
"And I can't say enough about what he's been able to do, and the confidence that he's shown in me to be able to play every night, whether it's three-in-four, back-to-backs. Whatever it is, he knows that I'll be able to step up, and that I'm going to give my best."
Tokarski's arrival further sparked Nedeljkovic as the Checkers worked down the final stretch of the regular season to shore up remaining weak spots in preparation for what they hoped would be a lengthy postseason run. Once a strong prospect himself, Tokarski had been through his own pressure situations as a young goaltender. Now 29 years old, Tokarski arrived in Charlotte with a resume that featured a Memorial Cup with the Spokane Chiefs (2008), a WJC gold medal for Canada (2009), a major role carrying the Norfolk Admirals to the 2012 Calder Cup as a Tampa Bay Lightning prospect, and a later stint in the frying pan that is the Montreal Canadiens' crease in the Stanley Cup Playoffs.
Tokarski, "an unbelievable leader" in Vellucci's words, went 12-0 for Charlotte between the regular season and Calder Cup Playoffs. That allowed Vellucci to keep Nedeljkovic fresh, and Tokarski even picked up two wins against the Wolves. Tokarski finished with five playoff games and was 5-0 | 1.74 (1st) | .935 (tied-1st) in a dominant tandem.
In Game 2 of the Eastern Conference Final at home against the defending Calder Cup champion Marlies, Tokarski helped to extricate the Checkers from a dangerous predicament. With Toronto already ahead 1-0 in the series, the Marlies had chased Nedeljkovic with three goals in the opening 24 minutes. Needing to shake up his team, Vellucci turned to Tokarski. From there Charlotte shut down the Marlies, pulled off a come-from-behind 5-3 victory and eventually secured the series in six games.
Certainly, nobody blamed Nedeljkovic for those three Toronto goals, but a reliable option like Tokarski made it easier for Vellucci to press that button.
"He has got that calm demeanour, everybody loves him, and he's always ready to go," Vellucci said on that May night. "He has been a great help to us coaches. He demands the room along with our other [veterans]."
Nedeljkovic appreciated the relief – in every sense of the word – that Tokarski provided.
"You can't say enough about [Tokarski]," Nedeljkovic said. "I mean, 12-0, and every day he came to work. He wasn't playing a lot at the start. I was playing a lot. And even in the [postseason], as an older guy, it could be easy to just say, 'You know, why am I here? I'm not playing,' in our position."
"But every day he came in, and it was just a new day. It was just keep moving forward."
Tokarski volleyed the praise back at his younger counterpart.
"I think we worked great," Tokarski said. "He's a good kid. He has a super career ahead of him, so it's fun to watch him play and excel."
"I was I was happy to be able to go in there [for a Game 4 start], help the team win, give him a rest, and help him be fresh down the stretch here. So all the credit in the world goes to the coaching staff for bringing me into this group and giving me a chance to help them out."
As strong as the Checkers were before Tokarski's arrival on February 28th, Vellucci and the Checkers roster praised the veteran's presence and leadership on their championship journey.
"I'm grateful for the opportunity here to come in and show some leadership and just do what I can to help," Tokarski said.
You may also be interested in: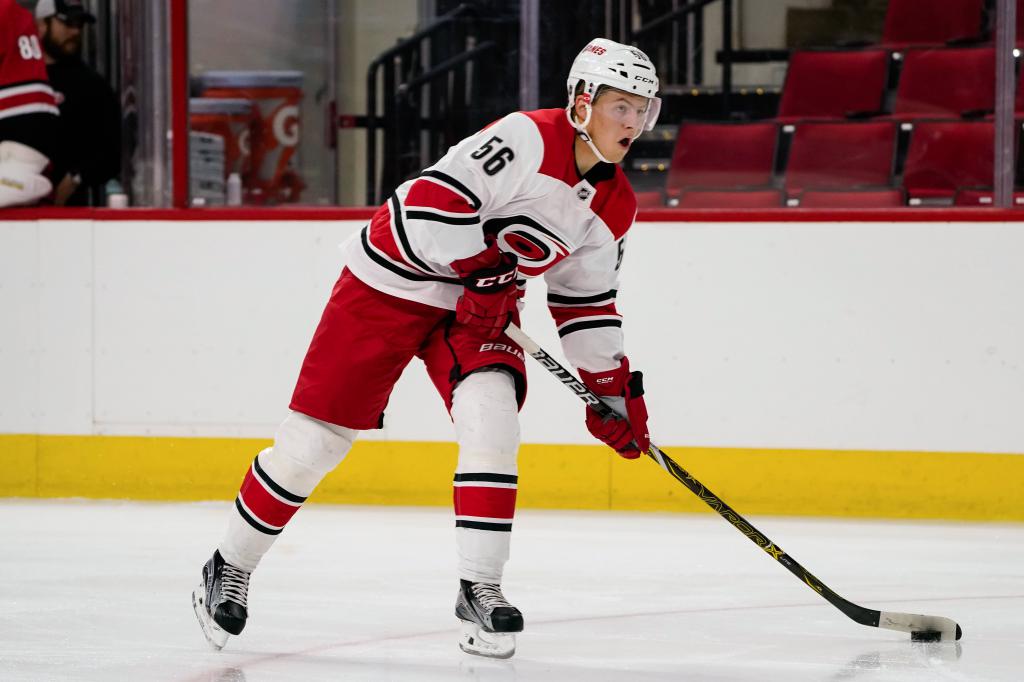 AHL PROSPECT REPORT: "We talked about how good it's going to feel when we win this game."
This article is about: