NHL Rookies
A Battle of Alberta Decided Joakim Nygård's NHL fate
In the end, it was a Battle of Alberta.
Sought-after Swedish free agent Joakim Nygård had to decide whether he was going to sign his first NHL contract with the Edmonton Oilers or the Calgary Flames. After experiencing some sleepless nights, he went with his gut feeling and signed a one-year pact with the Oilers.
"I wanted a good chance to play. I saw that chance as better with the Oilers", he told Swedish website hockeysverige.se earlier this week. "It's really hard to know what it's going to be like; I don't really know at all. The teams keep telling you the same thing, but I saw Edmonton as my best option and it feels like they have something good on the horizon."
Calgary made a hard pitch to land the speedy winger, who has been compared to Washington Capitals winger Carl Hagelin. That pitch was orchestrated by Swedish legend Håkan Loob, who was on the Flames Stanley Cup-winning team in 1989 but now works as a scout for said team.
Loob also has a long history with Färjestad, the Swedish team where Nygård has spent a large part of his career. In the end, he still chose to stick with the Oilers.
"I talked to him a few times", Nygård said of Loob. "They really wanted me. It was a tough decision, but I finally decided it was going to be Edmonton in the end. It feels good."
Oilers had their inside man, too. Joakim Nygård has probably received a lot of intel about his future team by defenseman Oscar Klefbom. They were teammates in Färjestad before Klefbom moved to North America to pursue an NHL career.
"Edmonton is really passionate about their hockey", Nygård said. "I probably won't understand how big it is before I go over and experience it for myself. I've been to Toronto once and that's the only time I've crossed the Atlantic ocean. It will be an adventure and something I'm really excited about."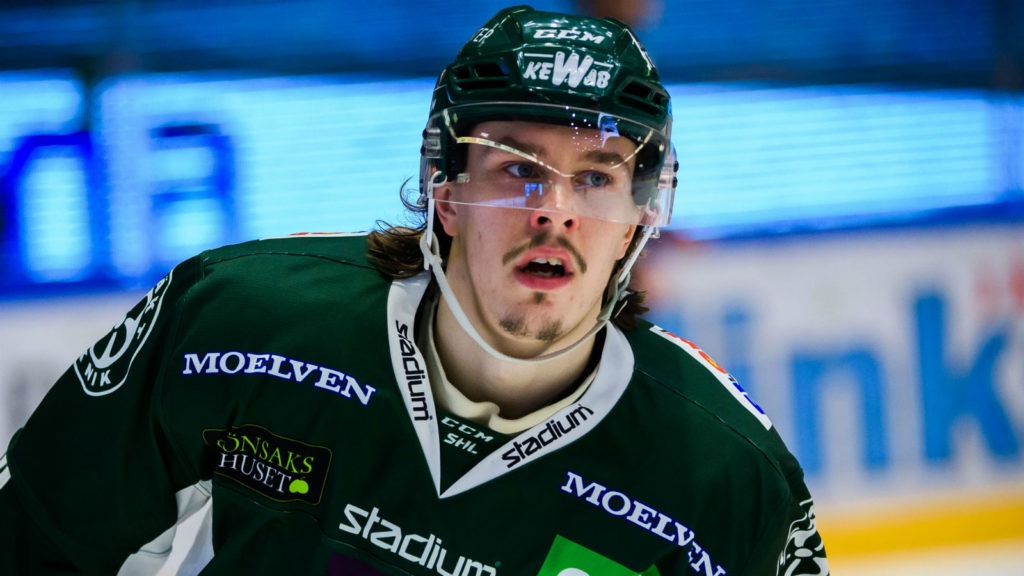 Photo: Bildbyrån/Fredrik Karlsson
Nygård, who scored 21 times for Färjestad last season, doesn't take anything for granted. He knows there's no spot waiting for him in the NHL. It's something that he has to earn.
"It's what I aim for, but I'm aware of how tough it's going to be", he said. "I need a really good summer here. After that, I need to go there and play my best hockey."
He knows he might end up in the AHL.
"I'm on a two-way deal, so I'm aware of that. I know it might happen and if it happens, it's something I'll deal with when I get to that point."
Joakim Nygård is not your average prospect. The 26-year-old native of Stockholm has taken the long road toward the NHL. This was the year when he finally broke through as one of the top players in the league. His 21 goals were second in the SHL, only beaten by Columbus Blue Jackets prospect Emil Bemström (23 goals). He put up 35 points in 52 games and added five goals and ten points in 14 playoff games before Färjestad lost to Bemström's Djurgården in Game 7 of the Swedish semifinals.
"For my own part, I've been taking steps offensively every season and I'm very happy with how this season progressed", he said. "It feels like I have rounded out my game nicely and that I can perform on a high level more consistently than before. That's really what I'm most happy about."

Nygård was also a fixture on the Swedish national team and almost made the World Championship roster. He was the last forward cut from the team when Gabriel Landeskog joined from the Colorado Avalanche.
"At least I got close", he said smiling. "Under all circumstances, it was cool to be a part of something like that, practice in that environment with those players. But as the NHL players kept arriving, I felt my chances got really slim. I hope I can get another shot in the future."
That chance will certainly grow bigger if he can carve out a career with the Edmonton Oilers.
This interview was originally made in Swedish for hockeysverige.se by Ronnie Rönnkvist and has been translated to English by Uffe Bodin.
You may also be interested in: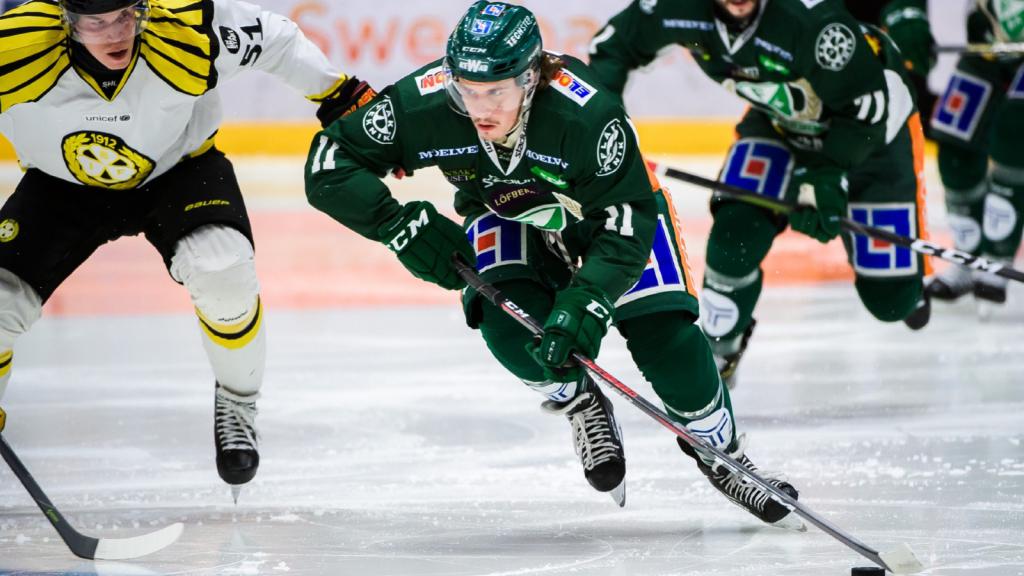 The Need for Speed – Swedish late-bloomer fits the bill
This article is about: