Scouting Reports
Trade Analysis: What are the Chicago Blackhawks Getting in Aleksi Saarela?
It wasn't that long ago that Aleksi Saarela was the centrepiece of a package sent by the New York Rangers to the Carolina Hurricanes for about a month-plus of Eric Staal's services in a blue shirt.
At the time, most remarked that Saarela was destined to anchor the Hurricanes third line of the future. Instead, Carolina dispatched of Saarela as the sweetener in a salary sell-off of Calvin De Haan to the Chicago Blackhawks for a return best described as stuff.
Some sweetener. All Saarela has done since joining the Canes system is work towards proving that there was more to his game than that of the ordinary checking centre.
Now the Blackhawks are set to reap the rewards of Saarela's development. Perhaps as early as next season, no less.
It won't be on the penalty kill, closing out games by defending a one-goal lead or in a disproportionate amount of defensive zone draws. Imagine just the opposite.
Because contrary to the role that analysts pigeonholed Saarela into as a 19-year-old; this 22-year-old winger is a bona fide goal-scorer.
In parts of three seasons with the Charlotte Checkers, Saarela chipped in with 107 points in 147 games, good for 0.73 points per game pace.
Those numbers might not seem overwhelming at first glance, but based on last season, a 0.73 points per game pace would rate in the top ten among skaters 23-years-old or younger in the AHL.
Then in the Checkers' playoff run of this last spring, Saarela found another gear entirely, elevating himself to nearly a point per game pace with 15 impressions on the scorecard through 17 games en route to the Calder Cup.
It's Saarela's wrist shot that most jumps off of the screen — or disappears entirely, depending on one's ability to track tiny disks of rubber flying at upwards of 120 kilometres an hour.
For most of the goaltenders that Saarela faced in the AHL, it was more of the latter. Saarela can generate a Mike Tyson haymaker's worth of power with a wind up barely covering the same amount of ground as one of those swings.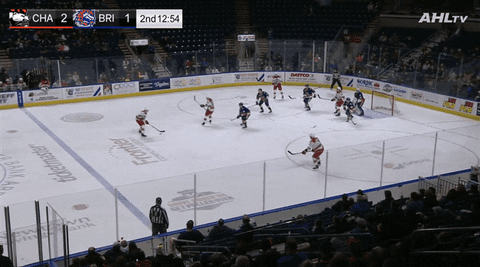 That Saarela can generate so much force with so little room allows for all sorts of manipulation of his release, trajectory, etc. to throw off the goaltender. In this goal, look at the way that Saarela shifts his body to square with the goalie's glove side, before sending a snappy wrister through the defender's body blocker-side.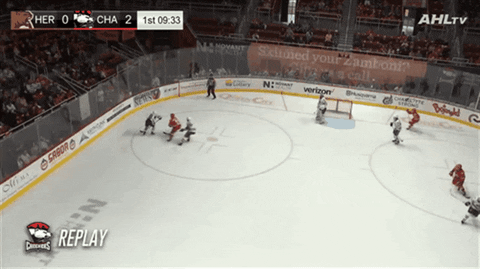 Don't make the mistake of assuming Saarela is nothing more than a great shot, though. Arrest those memories of Teemu Pulkinnen in their tracks!
When Saarela's teammates regain control of the puck in the defensive zone, he's like a wide receiver, tossing his arm in the air, sprinting down the sideline and hauling in the pass for pay dirt. With the puck on his stick, opposing defencemen look like feeble corners trying to pin down a Pro Bowl tight end in his prime.
When there isn't a lane apparent to Saarela, he's often wont to find creative ways to make things happen offensively, as opposed to trying force his way through an opening that isn't there and losing the puck in the process. Discretion is the better part of valour, and so on.
This play from a mid-season game against the Sound Tigers of Bridgeport, at first glance innocent enough, does an exemplary job of displaying Saarela's good sense. Saarela is attacking the opposition blue line without support, which allows the one defender in view to play him closely. To make matters worse, the Sound Tigers forwards are applying back pressure, all but eliminating Saarela's ability to create space by changing speeds. Instead, Saarela pivots to the middle of the ice on a moment's notice, shields the puck from the defenceman's stick, and creates an offensive zone draw with a decent enough shot.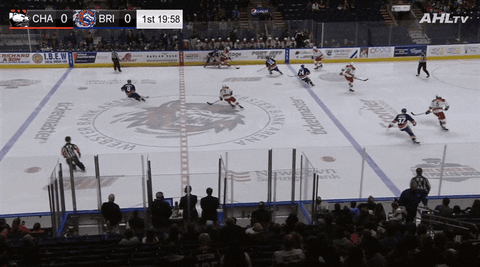 Sometimes, though, it's fun to flex those puck skills, and Saarela isn't shy about doing that, too. Why should he be, either? Look at how effortlessly Saarela undresses this poor defenceman.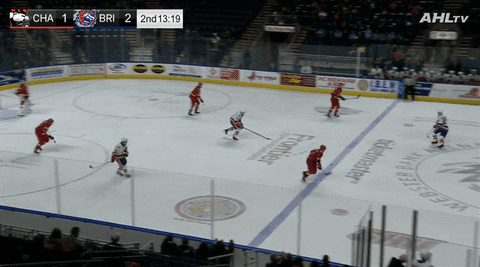 The film part of the equation can only go so far, though. That's why I've called on NextGen Hockey co-founder Jeremy Davis to set me up with some of Saarela's prospect analytics.
What story does Davis' collection of data tell for Blackhawks' prospect Aleksi Saarela?
Well, things are looking pretty damn good. The pGPS (Prospect Graduations Probabilities System) gives Saarela nearly a 47 percent likelihood of developing into a full-time NHL. That number is based on historical, comparable players who share a statistical and stature based profile with Saarela.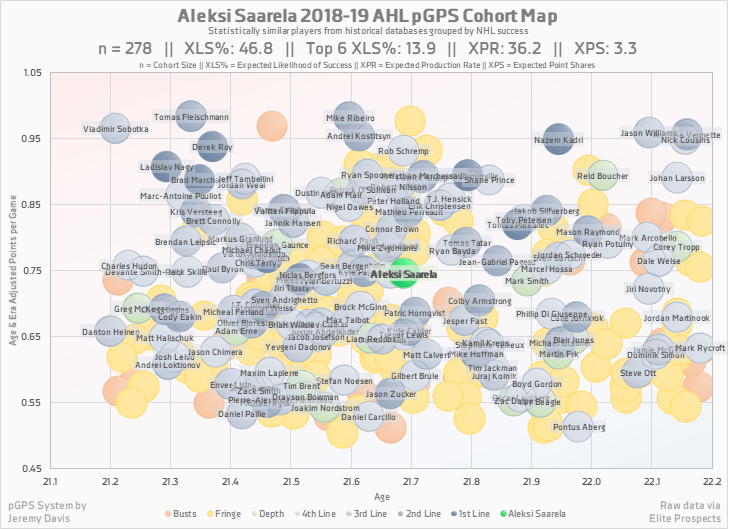 Based on those players that Saarela shares a cohort with, you're looking at a player likely to produce about 35 points a season.
If the Blackhawks can extract that sort of value from Saarela, ostensibly a throw-in to take on De Haan's salary (he's also a perfectly fine top-four defenceman); then that's a huge boon to the youth movement that's starting to take The Windy City by storm.
You may also be interested in: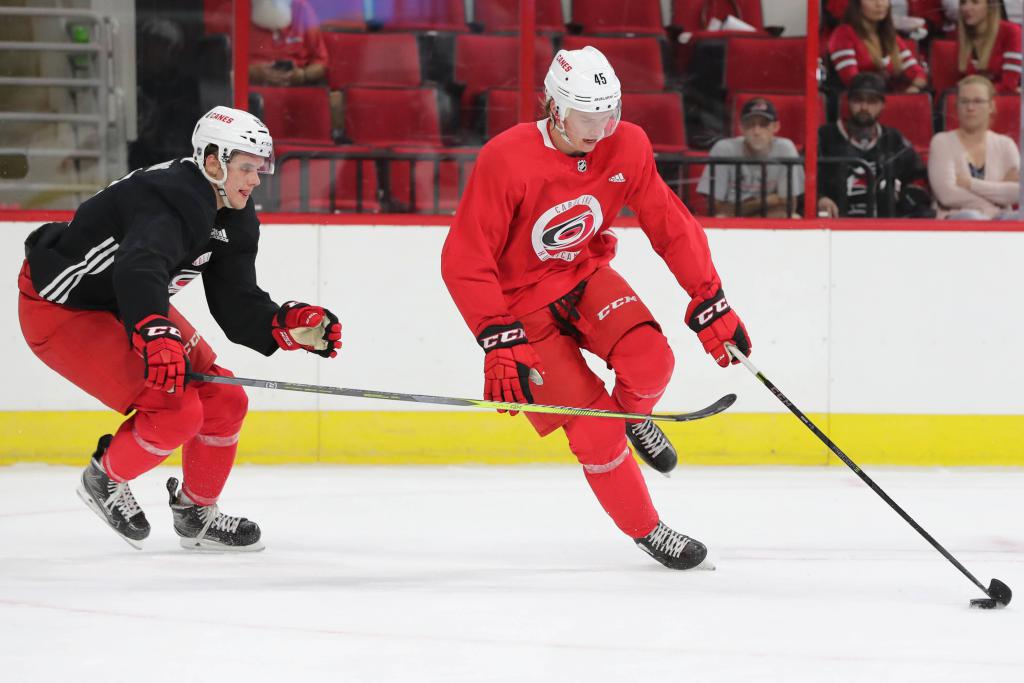 AHL PROSPECT WATCH: Carolina Hurricanes Draft & Develop Blend Takes Another Step
This article is about: