AHL
WILLIAMS: A Busy Summer is Underway in the AHL
July 1st always hits the AHL and turns rosters over as NHL organizations rebuild their depth charts.
Several Eastern Conference clubs have had very busy openings to the free-agent mark. Here is a look at them with a review of the Western Conference to follow next week:
CHARLOTTE CHECKERS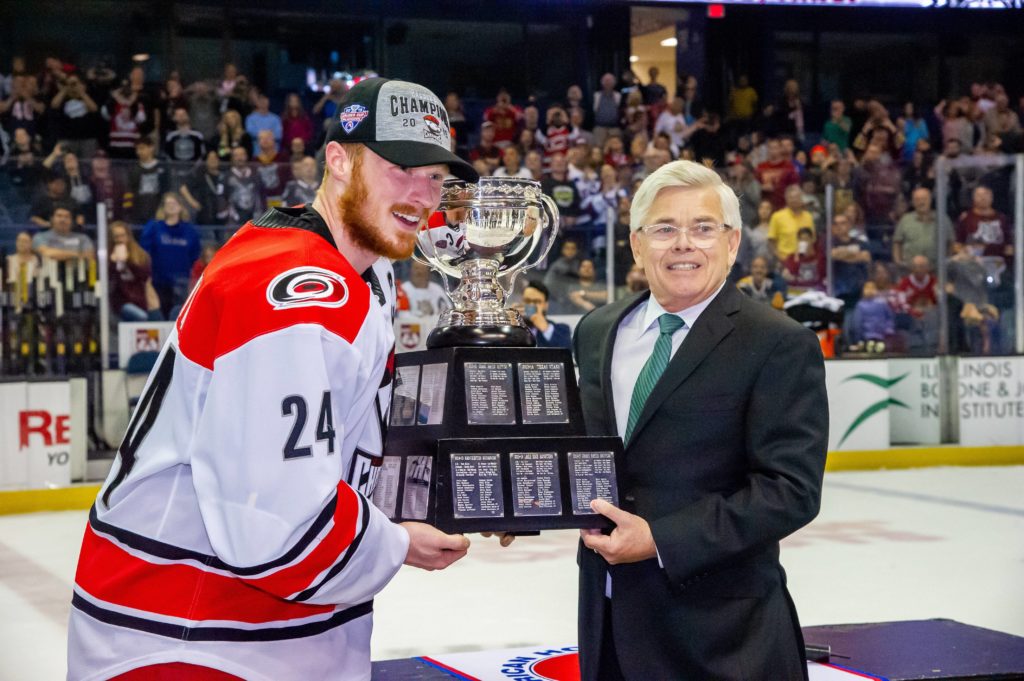 Not so surprisingly, the Calder Cup champion Checkers have had their roster take several hits.
Other NHL organizations came calling with contracts in hand, and several Checkers departed. Captain Patrick Brown went to the Vegas Golden Knights organization.
Andrew Poturalski, whose 12-11-23 performance in the Calder Cup Playoffs led the AHL in scoring and won him the Jack A. Butterfield Trophy as the postseason's most valuable player, signed with the Anaheim Ducks. Tomas Jurco, who tied for second in AHL playoff scoring, set off for the Edmonton Oilers. Promising young forwards Nicolas Roy and Aleksi Saarela departed in separate trades after excellent runs in Charlotte.
The Charlotte blue line also took a hit with Dan Renouf (Colorado Eagles) and Josiah Didier (Providence Bruins) taking new job offers.
To complicate the offseason further, the Carolina Hurricanes organization saw head coach Mike Vellucci head northward to the rival Wilkes-Barre/Scranton Penguins. Vellucci won the Louis A.R. Pieri Award as the league's outstanding head coach. He also took stout back-up goaltender Dustin Tokarski, who excelled in a three-month stint in Charlotte, with him to Northeastern Pennsylvania.
Also add what should be in the range of three or four graduations to the Carolina roster, and there are a lot of holes to fill in Charlotte. In all, eight players who dressed for the Checkers in the Calder Cup-clinching Game 5 victory against the Chicago Wolves on June 8th now have new homes.
However, the news has not been all bad for the Checkers. They promoted Ryan Warsofsky from assistant coach to head coach. At 31-years-old, Warsofsky will be the AHL's youngest head coach and is one of the game's bright prospects. Apprenticing under Vellucci, he built Charlotte's excellent penalty kill and will also bring two seasons of ECHL head-coaching experience in the Washington Capitals organization with the South Carolina Stingrays. That tenure featured a trip to the Kelly Cup Final in 2017. He will be Charlotte's fifth head coach in six seasons, however.
Carolina also signed forward Brian Gibbons and defenseman Alex Lintuniemi.
LEHIGH VALLEY PHANTOMS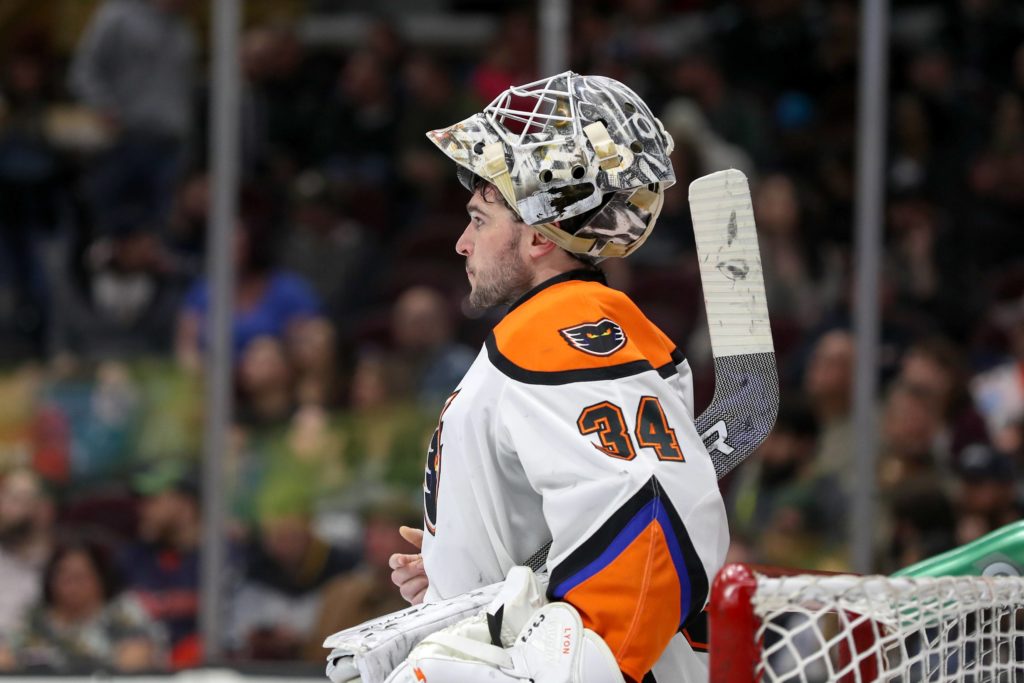 No NHL organization was busier overhauling their AHL affiliate than the Philadelphia Flyers were on July 1st.
Flyers management brought in a parade of established AHL veterans on the opening day of free-agency, bolstering the organizational depth chart across positions. Lehigh Valley sagged during the second half and missed the postseason.
Starting in net, the Flyers added Cleveland Monsters goaltender J-F Bérubé via a two-year deal. Bérubé, 27, will be joining a very crowded situation, where the Flyers already have Alex Lyon for work in Lehigh Valley. Bérubé, who was 21-17-5 | 3.01 | .896 in 43 games for the Monsters.
On the blue line, the Flyers gave the Phantoms a very new look. They brought in Chris Bigras (Hartford Wolf Pack), Nate Prosser (Iowa Wild), Andy Welinski (San Diego Gulls), and Tyler Wotherspoon (San Antonio Rampage) from the Western Conference. Prosser, 33, took a two-year, two-way contract. He had time with both Iowa (1-7-8 in 31 regular-season games) and the parent Minnesota Wild (15 regular-season games).
Wotherspoon, who is 26, was 4-18-22 in 70 games for the Rampage, who did not reach the postseason. Also age 26, Welinski had 8-11-19 in 27 games for San Diego and 1-3-4 in 26 games with the Anaheim Ducks during the regular season. He went on to chip in 3-7-10 in 16 playoff games as the Gulls reached the Western Conference Final. Bigras is 24 and is looking for another fresh start. Taken 32nd in the 2013 NHL Draft by the Colorado Avalanche, he will join his third NHL organization. He had 3-19-22 in 52 games for the Wolf Pack before going down for the season with an injury this past February.
Finally, more changes came up front.
28-year-old Andy Andreoff (Syracuse Crunch) will bring 26-29-55 with him to Lehigh Valley. Kurtis Gabriel, 26, was 2-4-6 in 32 games for the Binghamton Devils and 2-2-4 in 22 contests with New Jersey. The organization also added useful forward Kyle Criscuolo from the Rochester Americans. The 27-year-old had 6-14-20 in 43 regular-season games with the Amerks and also won the Calder Cup with the Grand Rapids Griffins in 2017.
Philadelphia did not stop there, either. The Flyers gave two standout veterans AHL contracts. Philadelphia retained sniper Greg Carey, who put up 29 goals (29-32-61 in 74 games). They also brought in elite playmaker Cal O'Reilly from Iowa, where he was 16-51-67 in 67 regular-season games and 3-6-9 in 11 playoff games. The 32-year-old brother of Ryan O'Reilly is 120-461-581 in 667 regular-season AHL games.
Add up all of that veteran depth to mix with some intriguing prospects, and the Phantoms could be very dangerous this coming season.
ROCHESTER AMERICANS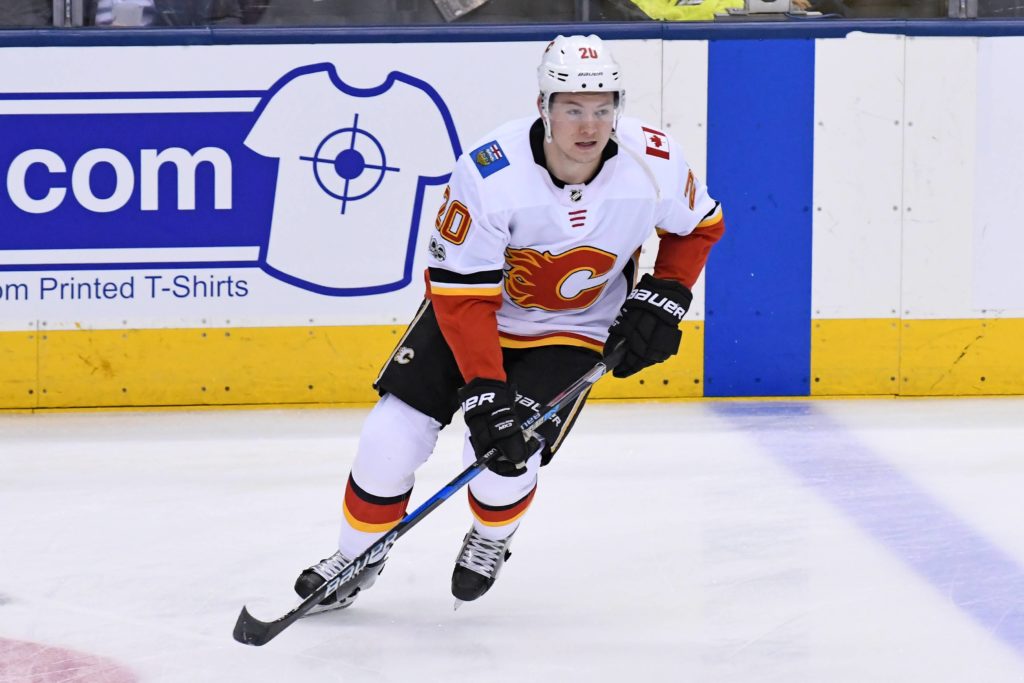 The Buffalo Sabres continue to make their AHL affiliate a top priority in the Jason Botterill regime.
After a lengthy tenure guiding the Pittsburgh Penguins' AHL operation, Botterill took that AHL experience with him to Buffalo. That has paid off in the AHL standings, at least in the regular season. The Amerks finished third overall in the AHL in the 2018-19 regular season, but they were swept in the first round for the second campaign in a row.
Buffalo started by adding Hartford defenseman John Gilmour. The 26-year-old is prone to some defensive misadventures, but he certainly can drive an offence. He went 20-34-54 in 70 games for the Wolf Pack, earning himself a spot as an AHL First Team All-Star. He also has a chance to be in the mix for playing time in Buffalo as the Sabres continue their rebuilding process.
Rochester will also have a new number-one goaltender as Andrew Hammond comes in from Iowa to take over for Scott Wedgewood and also fill the vital number-three spot on the Buffalo depth chart. Hammond, 31, will mentor top prospect Ukko-Pekka Luukkonen, who will turn pro this fall. Luukkonen was named the OHL MVP with the Sudbury Wolves and had a late-season cameo in Rochester before undergoing hip surgery this past April.
Hammond assembled a 19-12-2 | 2.81 | .910 in 33 games during the regular season before taking control of the Iowa net late in the season. He went on to take Iowa to the second round of the Calder Cup Playoffs and finished his postseason at 5-6 | 2.46 | .912 in 11 games.
Buffalo also signed Springfield Thunderbirds forward J-S Dea to a two-year deal. Both Botterill and Amerks head coach Chris Taylor are familiar with Dea from their days with Wilkes-Barre/Scranton. Dea, 25, had a hectic 2018-19 season, dividing it between Pittsburgh, Wilkes-Barre/Scranton, the New Jersey Devils, and the Thunderbirds. He was claimed on waivers twice and traded once. In all, he went 17-27-44 in 46 regular-season AHL contests while also putting in 23 NHL games (4-2-6) with Pittsburgh and New Jersey.
The Sabres also are bringing in Stockton Heat center Curtis Lazar on a one-year deal. Lazar spent most of the season in Stockton, where he had 20-21-41 in 57 regular-season contests. Now 24-years-old, he is facing a make-or-break point in his career after starting his career as an Ottawa Senators first-round pick. He used his first long-term AHL time well, playing all situations for the Heat and taking on a leadership role.
Buffalo also cut ties with forward Alex Nylander, the 2016 NHL Draft's eighth overall pick who had spent three seasons in Rochester. Now 21-years-old, Nylander logged 165 regular-season games with the Amerks (30-56-86), where he started his pro career at age 18. They shipped him to the Chicago Blackhawks for blue-line prospect Henri Jokiharju, who split time between the NHL, the Rockford IceHogs, and the IIHF World Junior Championship for gold-medalist Finland.
Jokiharju, who turned 20 in June, played 38 games with the Blackhawks and has 12 assists. He also was 2-15-17 in 30 games for the IceHogs. Chicago originally took him 29th in the 2017 NHL Draft, and he has a strong chance to break into the Buffalo defensive rotation.
WILKES-BARRE/SCRANTON PENGUINS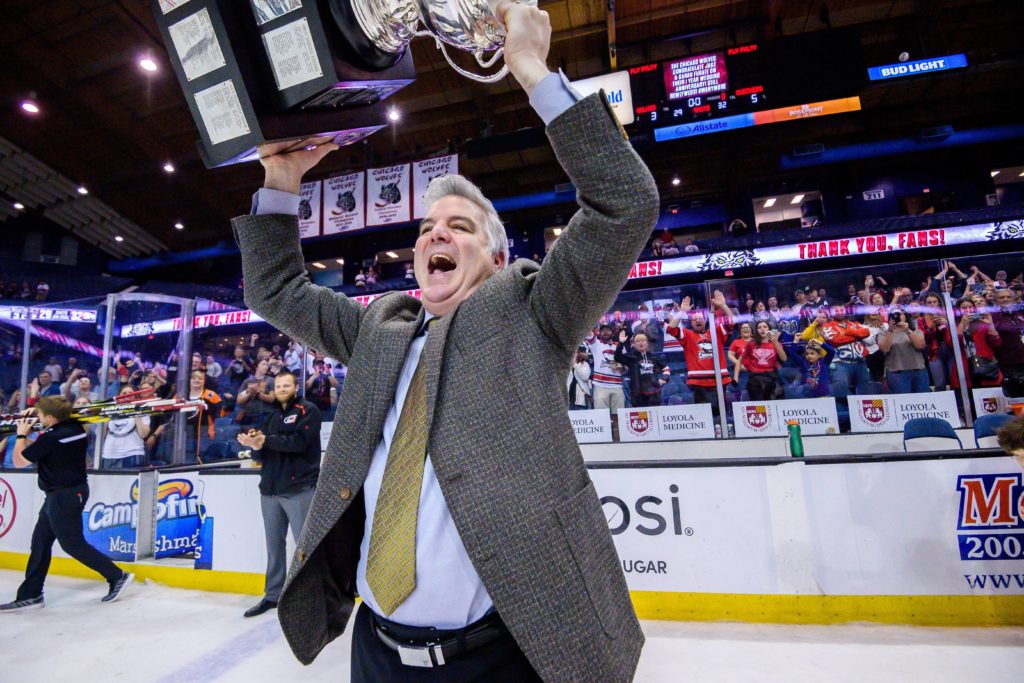 Start with Vellucci and a new agreement that will keep the AHL affiliate of the Pittsburgh Penguins in Northeastern Pennsylvania for the next 10 years.
But with Wilkes-Barre/Scranton coming off the end of a 16-season playoff streak, much more work had to be done. So, the Penguins scooped up two key Colorado Eagles, forward Andrew Agozzino and defenseman David Warsofsky, with new two-year contracts.
Agozzino 28, had 26-34-60 in 56 AHL regular-season games, leading the Eagles in all three scoring categories. He also mixed in 11 games with the Colorado Avalanche (1-1-2). In the 29-year-old Warsofsky, Pittsburgh is bringing back a familiar face. Warsofsky played parts of two seasons with the AHL Penguins and had 47 points (16-31-47) there in 2016-17. This past season he had 5-27-32 in 51 regular-season games for the Eagles.
Tokarski, 29, is another major addition and received a one-year AHL contract. In the regular season and Calder Cup Playoffs, he went a combined 12-0-0. He also took on a key role spelling Carolina top prospect Alex Nedeljkovic and was 5-0 | 1.74 | .935 in five playoff games, two of them coming during the Calder Cup Final.
Tokarski will bring two Calder Cup championships, a Memorial Cup, and a WJC gold medal with him to Wilkes-Barre/Scranton.
ELSEWHERE
Syracuse brought in Wedgewood to be their new number-one. Spencer Martin (Colorado) also is Syracuse-bound as the parent Tampa Bay Lightning reworked their AHL goaltending picture after Eddie Pasquale and Connor Ingram left. They also picked up Toronto Marlies veteran Chris Mueller, who piled up 33 goals this past season, plus forward Gemel Smith (Providence Bruins).
After a stunning midseason turnaround that featured a .789 second half, the Hershey Bears will have to re-tool a portion of their line-up. Hershey has sustained some veteran losses, starting with top-tier blueliner Aaron Ness (Tucson Roadrunners). Forwards Riley Barber (Laval Rocket), Jayson Megna (Colorado), and Nathan Walker (San Antonio Rampage) also headed out of town. However, the parent Washington Capitals added crafty Ontario Reign forward Philippe Maillet on a two-year, two-way contract. Maillet, 26, posted 16-38-54 for the Reign, who finished last in the Western Conference.
Barber, who posted a career-high 31 goals for the Bears, should add much-needed offence in Laval, where the Rocket finished 30th overall in scoring. The Montreal Canadiens also signed veteran forward Phil Varone, who should be a top option for duty at both the NHL and AHL levels.
The Belleville Senators added Providence captain Jordan Szwarz. The 28-year-old forward had a career-best 23 goals in Providence. Belleville also brought in Syracuse blueliner Hubert Labrie, a favourite of head coach Troy Mann from their days together in Hershey, on an AHL contract. However, they did lose forward Darren Archibald to the rival Marlies.
Along with Didier, Providence has added Utica Comets forward Brendan Gaunce and Chicago Wolves netminder Max Lagacé. At 25-years-old, Gaunce was in need of a fresh start after five seasons in the Vancouver Canucks organization. They took him in the first round of the 2012 NHL Draft; he went 23-20-43 for the Comets. Netminder Zane McIntyre left for the Comets, so Lagacé will again battle for a number-one job. This past season with the Wolves, he competed with Oskar Dansk. After a strong regular season (16-10-6 | 2.43 | .914 in 33 games), he only played three postseason games after Dansk took control of the net.
Florida management bulked up the Thunderbirds on the blue line, adding Tommy Cross (Cleveland) and Ethan Prow (Wilkes-Barre/Scranton). Cross, 29, was 7-27-34 in 73 regular-season games for the Monsters. Prow, 26, had a career season, going 18-32-50 in 74 games to nail down a spot on the AHL Second All-Star Team. Each player got a two-year deal with Florida.
Amid massive changes with the New York Rangers, Hartford is also taking on a very different look. Rangers management handed out three AHL contracts, starting with Marlies veteran Vincent LoVerde to anchor their blue line. Goaltender Tom McCollum (Milwaukee Admirals) could pair with premier prospect Igor Shestyorkin. Forward Harry Zolnierczyk (Springfield) is another addition. The Rangers also added forward help in Greg McKegg (Carolina) and Danny O'Regan (Rochester). Hartford still has to announce a new coaching staff as well.
Binghamton added excellent two-way forward Ben Street from San Diego, plus blueliners Dakota Mermis (Tucson) and Matt Tennyson (Rochester).
You may also be interested in: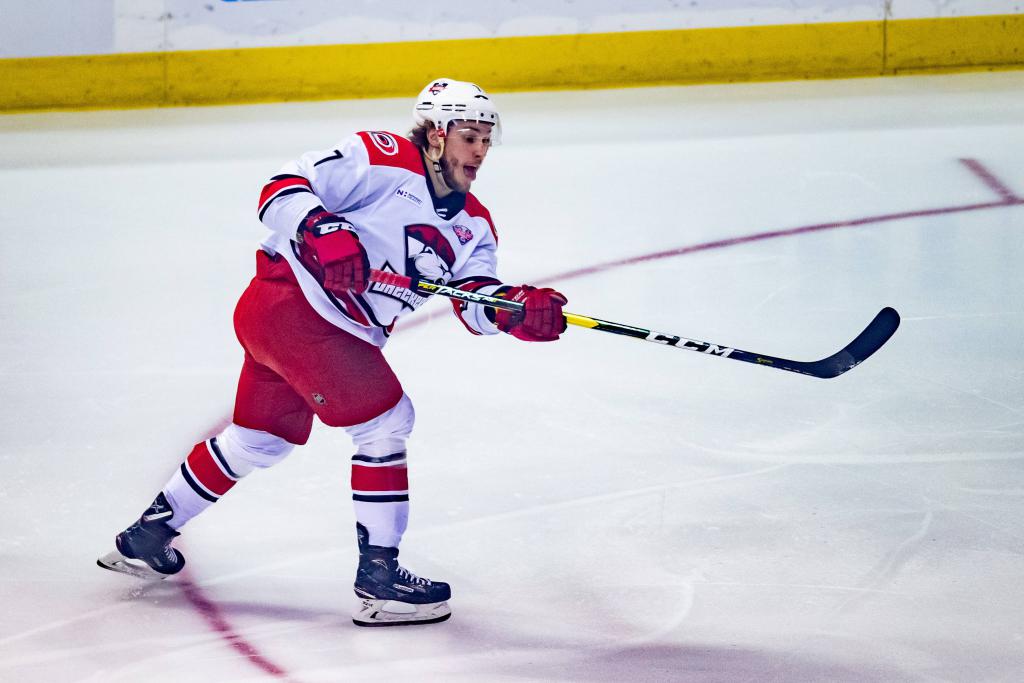 Trade Analysis: What are the Chicago Blackhawks Getting in Aleksi Saarela?
This article is about: