News
WILLIAMS: A Busy Summer is Underway in the AHL — Going West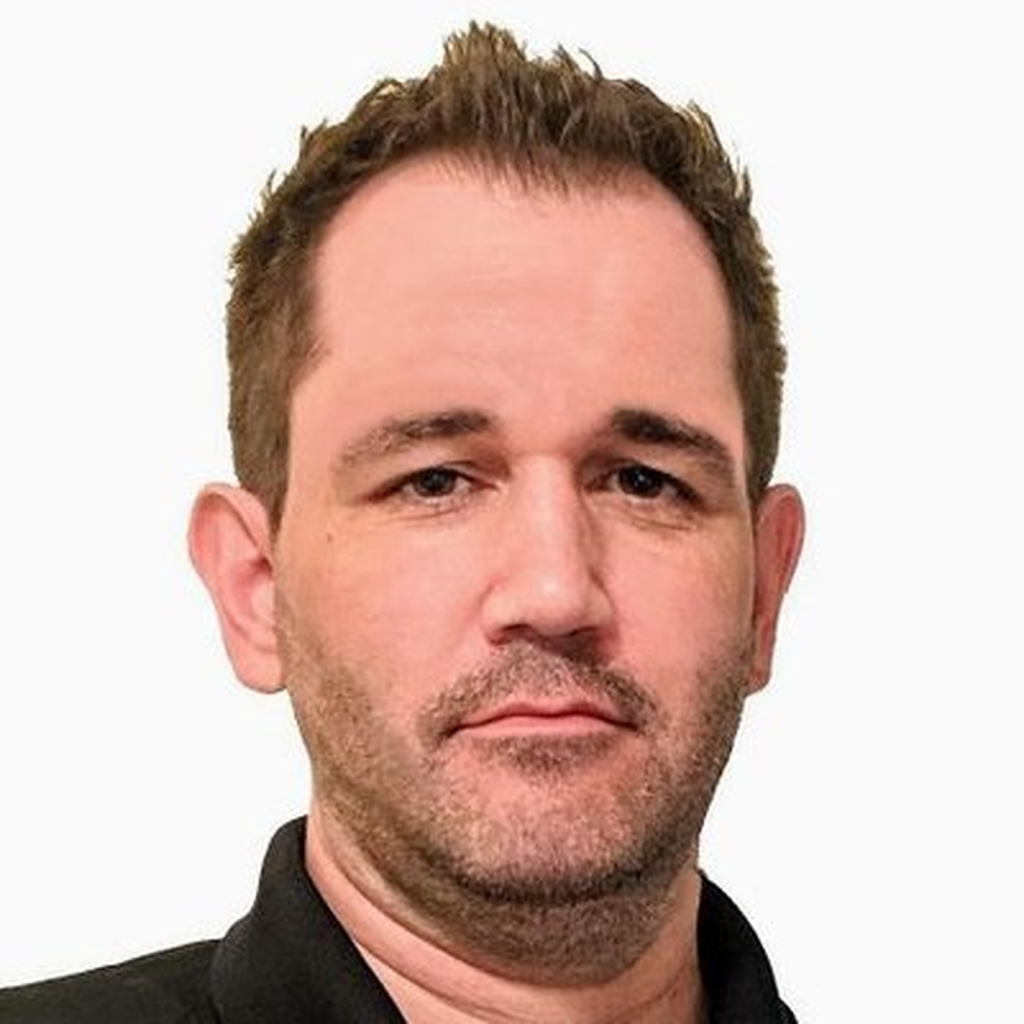 Patrick Williams
Summer means rebuilding the organizational depth chart for NHL front offices, especially at the AHL level.
Last week featured a look at the work that NHL Eastern Conference clubs have done to rebuild that depth and surround their top prospects with established AHL talent. Now here is a review of the some of the most active NHL Western Conference organizations at the AHL level this summer:
CHICAGO WOLVES
If you can't beat them, acquire them.
That is what the parent Vegas Golden Knights did for the Calder Cup finalist Wolves, plucking two key figures from the Charlotte Checkers. Charlotte finished off the Wolves in a five-game series win, and the Golden Knights liked what they saw from the Checkers.
Golden Knights management acquired intriguing young forward Nicolas Roy from the Carolina Hurricanes in the Erik Haula trade. They then nabbed Checkers do-everything captain Patrick Brown, scoring him on a two-year contract. Brown could contend for playing time in Las Vegas, but he is likely bound for time with the Wolves.
Brown capped a career season with a top-end showing in the Calder Cup Playoffs, finishing 5-5-10 in 11 games after returning from Carolina for the Eastern Conference Final. He had been with the Hurricanes on their own run through the Stanley Cup Playoffs, dressing for eight games. Brown put up a 19-16-35 line in 70 regular-season appearances in Charlotte.
On the back end, the Golden Knights added San Diego Gulls captain Jaycob Megna and Brett Lernout of the Laval Rocket, two proven figures who can handle the AHL and fill in for NHL recall duty. Megna, 26, played a career-high 28 NHL games with the Anaheim Ducks this past season
Those additions should help a Wolves line-up to which the offseason has delivered some solid blows. They lost elite forward Daniel Carr, who won the Les Cunningham Award as the AHL's most valuable player. Carr scored a one-year, one-way contract with the Nashville Predators and has an excellent chance to stay in the NHL on a full-time basis; if not, however, he could land with the Milwaukee Admirals, long a stubborn Wolves rival.
Veteran forwards Tomas Hyka, Brooks Macek, and Tyler Wong took KHL opportunities. Goaltenders Max Lagacé departed for the Providence Bruins while third-stringer Zach Fucale went to the Syracuse Crunch. Power forward Tye McGinn and defenseman Griffin Reinhart still are unrestricted free-agents. Moreover, with the Golden Knights having had to shed established NHLers because of salary-cap considerations, they could look to the Wolves to offset some of those losses at some point.
All of that said, the Golden Knights-Wolves tandem has led the Western Conference in points in each of its first two seasons, and enough of this past season's core remains to inflict plenty of damage again.
SAN ANTONIO RAMPAGE
The St. Louis Blues paused their Stanley Cup championship celebrations to perform a rather significant makeover on the San Antonio roster.
St. Louis is bringing in four AHL proven forwards who are likely San Antonio-bound, and they are a mix of skillsets.
Nick Lappin had a 19-15-34 season with the last-place Binghamton Devils. Nathan Walker is coming in from the Hershey Bears and will bring an energetic, feisty presence who can contribute offensively. Mike Vecchione, once a subject of considerable fanfare coming out of the NCAA, had two solid seasons for the Lehigh Valley Phantoms. Evan Polei was a solid cog for the Bakersfield Condors. Also coming in for additional forward depth are Cam Darcy (Utica Comets) and Zach Nastasiuk (Charlotte)
Defenseman Jake Dotchin is also joining the St. Louis organization. He spent this past season putting his career with the Anaheim Ducks and San Diego Gulls after the Tampa Bay Lightning had shipped him out.
Goaltender Jared Coreau, who handled the second-half work after Jordan Binnington's promotion to St. Louis, went to the Bridgeport Sound Tigers.
SAN DIEGO GULLS
Start behind the bench in San Diego.
The Ducks promoted Gulls head coach Dallas Eakins to the same role in Anaheim. But they certainly took care of the Gulls, hiring Kevin Dineen to replace Eakins in San Diego
Dineen will bring a well-rounded resume with him back to the NHL organization where he started his AHL head-coaching career in 2005. He checks the NHL head-coaching box thanks to his time with the Florida Panthers. He worked with Joel Quenneville as a Chicago Blackhawks assistant coach, where he was a part of their 2015 Stanley Cup championship. Before that, he was the head coach for the Canadian women's national team that took a gold medal at the 2014 Winter Olympics.
All of that followed a successful six-season AHL tenure in the Anaheim and Buffalo Sabres organizations, where he won the Louis A.R. Pieri Award as the league's top head coach and hit the 100-point mark three times.
Of course, that is just Dineen's coaching career. He also will bring 1,188 games of NHL playing experience.
The San Diego roster also has received a significant makeover after the Gulls reached the Western Conference Final.
Along with Megna and Dotchin, Trevor Murphy (Kunlun Red Star of the KHL) and Andy Welinski (Lehigh Valley) also have moved on from the Gulls. Top veteran forwards Adam Cracknell (Kunlun) and Ben Street (Binghamton) also left via free-agency. With Anaheim in overhaul mode, top prospects in San Diego like Max Comtois, Max Jones, Isac Lundestrom, and Sam Steel all are candidates for NHL work.
But Anaheim management has been at work to rework the San Diego roster. Like the Wolves, they looked to Charlotte for help and signed forward Andrew Poturalski, the Jack A. Butterfield Trophy winner as the postseason's most valuable player. Poturalski went 12-11-23 in 18 games for the Checkers and led the Calder Cup Playoffs in scoring.
Defensively, 27-year-old Jani Hakanpää will trade the winter weather of Finland's north for Southern California. He went 11-12-23 in 52 regular-season Liiga games with Kärpät Oulu. He also has 152 regular-season games of AHL experience in the St. Louis organization and played for Finland's gold-medal national team at the IIHF World Championship this past May.
Anaheim will also turn to 29-year-old Chris Wideman as he tries to rebound from a hectic 2018-19 season. In a campaign in which he moved between four NHL organizations, he also produced 3-12-15 in 18 regular-season games for the Springfield Thunderbirds and Wilkes-Barre/Scranton Penguins. He is also a 2015 Eddie Shore Award winner as the AHL's top defenseman while he was in the Ottawa Senators organization.
Anaheim also brought in goaltender Anthony Stolarz from the Edmonton Oilers, and he should be able to team with Kevin Boyle in San Diego.
TUCSON ROADRUNNERS
The Roadrunners landed an elite AHLer to anchor their blue line.
Hershey veteran Aaron Ness signed with the Arizona Coyotes on a two-year, two-way contract. If Ness, 29, ends up with the Tucson Roadrunners, he will provide them an elite number-one AHL blueliner while serving as a top NHL recall option. He will spark any club's power play, reached a career-high 55 points, and had 50 assists in 71 regular-season games for the Bears, tops among AHL blueliners. Off the ice, his cheery demeanor has made him a long-time AHL leader.
Ness will help to offset the loss of captain Dakota Mermis, who is off to the AHL Devils.
Arizona also dipped into the KHL for offensive help, bringing in veteran forwards Andy Miele and Beau Bennett. Miele, 31, had a 16-16-32 effort in 61 regular season games for Torpedo Nizhny Novgorod and will join the Arizona organization on a two-year deal. Bennett, who at 27 years old has amassed 200 games of regular-season NHL experience, was limited to five games with Minsk.
ELSEWHERE
One of the most NHL organizations at the AHL level have been the Colorado Avalanche. Heading out of town are leading scorer Andrew Agozzino and defenseman David Warsofsky, who both are off to Wilkes-Barre/Scranton. The Eagles also lost back-up netminder Spencer Martin to the Syracuse Crunch. But the Avs went shopping. They brought in elite playmaker T.J. Tynan from the Wolves, where his 59 assists led the AHL in the regular season. They also added hard-nosed Charlotte blueliner Dan Renouf, and established forward Jayson Megna from Hershey. The Avs also pulled off a trade of significant AHL players with Florida. Arriving will be power-play specialist Jacob MacDonald, who had 14-29-43 in 72 regular-season games for the Thunderbirds. MacDonald, 26, was a member of the 2017-18 AHL First All-Star Team with Binghamton after going 20-35-55 in 75 games. MacDonald cost the Eagles forward Dominic Toninato. Workhorse goaltender Pavel Francouz also will stick with the Avalanche full-time, so the Eagles added Tucson's Hunter Miska on an AHL deal.
The Stockton Heat could have a new captain after forward Byron Froese agreed to a one-year, two-way contract with the Calgary Flames. Froese, who is 28, had been Laval's captain before he was sent to the Philadelphia Flyers and wrapped up the season with Lehigh Valley. He finished 21-23-44 in 70 regular-season AHL contests. The Heat have lost forward Curtis Lazar (Buffalo), Spencer Foo (KHL), and Tyler Graovac (Comets).
Comets forward Tanner Kero is going to the Dallas Stars with a two-year, two-way contract that should put him with the Texas Stars. The scrappy 24-year-old had 24-33-57 in 64 regular-season games for the Comets, who missed the Calder Cup Playoffs.
In Vancouver, the Canucks have overhauled the Comets. Starting in net, a position of considerable turnover this past season, the Comets will have Providence veteran Zane McIntyre. Along with Graovac and his 24 goals for Stockton, Vancouver also signed forward Justin Bailey, who could swing between the NHL and AHL rosters. San Jose Barracuda forward Francis Perron will be another new face after he had a career-best 47-point season (18-29-47). Grand Rapids Griffins forward Carter Camper is coming in on an AHL contract and will provide immediate production and leadership. He was 17-33-50 in 67 regular-season games this past season. Forward Brendan Gaunce is off to Providence, and Comets veteran blue-line stalwart Jaime Sifers also retired.
You may also be interested in: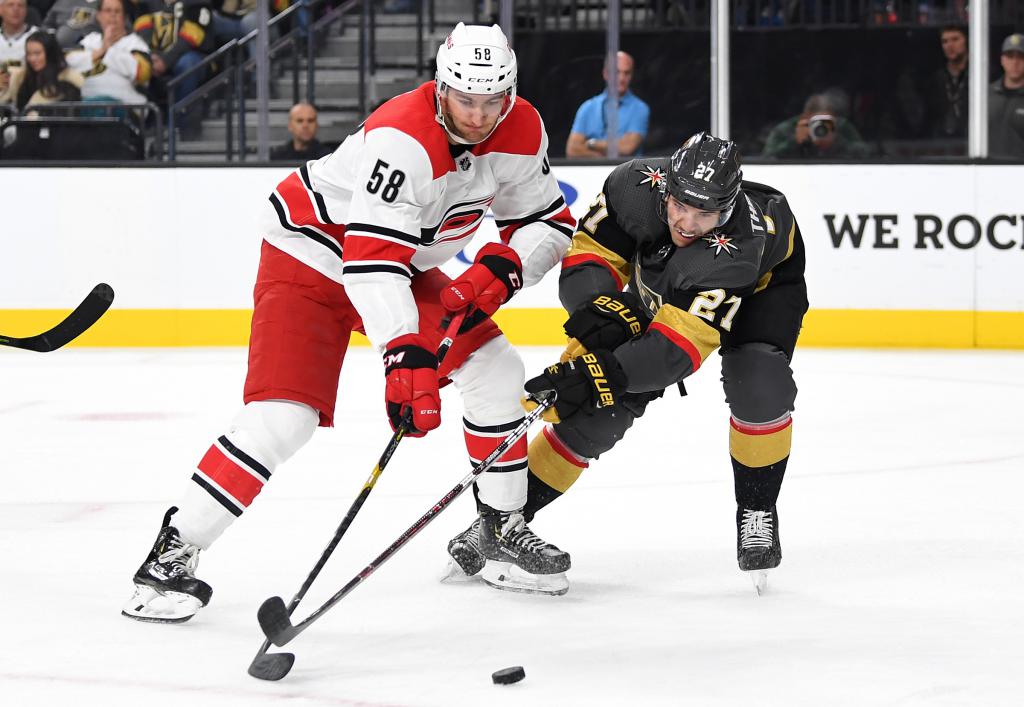 Trade Analysis: What are the Vegas Golden Knights Getting in Nicolas Roy?
This article is about: