The Pipeline Show
THE PIPELINE SHOW: Talking the 'Dub, U17s, Danny Weight, & Joel Sexsmith
This week on The Pipeline Show, listeners get a recap of the World U17 Hockey Challenge, get the inside scouting reports on five probable 1st round picks from Europe and speak with a pair of players eligible for the 2020 NHL Draft.
In the Dub: Glen Erickson
Glen Erickson is based in Medicine Hat so I was able to kill two birds with one stone by talking to him about the WHL and also the World U17 Challenge that was held there and in Swift Current.
We began with the U17s, which the Russians won for the second consecutive year. The United States took home the silver but saw strong performances from a number of players that Glen named and discussed in detail. I also asked Glen if he thought Canada was at a disadvantage by entering three teams and thus lowering their chances at a gold medal.
Erickson also spoke about performances in the U17 by a number of different WHL players including Cole Sillinger, Dylan Guenther, Carson Lambos and Logan Stankoven.
From there we shifted our focus on to the Western Hockey League and four teams who could be described as having surprised many pundits so far this year. We also talked about league attendance and if there is a concern there.
Hockey Prospect Draft Preview: Johan Lindemalm Karlsson
Every few weeks, all season long, someone from HockeyProspect.com appears on The Pipeline Show to share scouting thoughts on a handful of players eligible for the upcoming NHL Draft. This time around we head to Sweden and also get a report on a top German.
Scout Johan Lindemalm Karlsson is my guest to tell us about four highly-touted Swedish skaters, all of whom rank inside the first round for the scouting service. We begin with Lucas Raymond, the electrifying talent playing for Frölunda HC. Next, it's sniper Alexander Holtz of Djurgårdens IF. How are these top Swedes different as players?
[Read more: The EliteProspects Rinkside 2020 NHL Entry Draft Swedish Watch List]
Recent guest Noel Gunler is talked about next and then defenceman William Wallinder is in the spotlight.
Lastly, I wanted to know more about 17-year-old German Tim Stutzle who is among the leading scorers for Adler Mannheim in the DEL.
[Read more: The EliteProspects Rinkside 2020 NHL Entry Draft Miscellaneous Watch List]
2020 Draft Spotlight: Danny Weight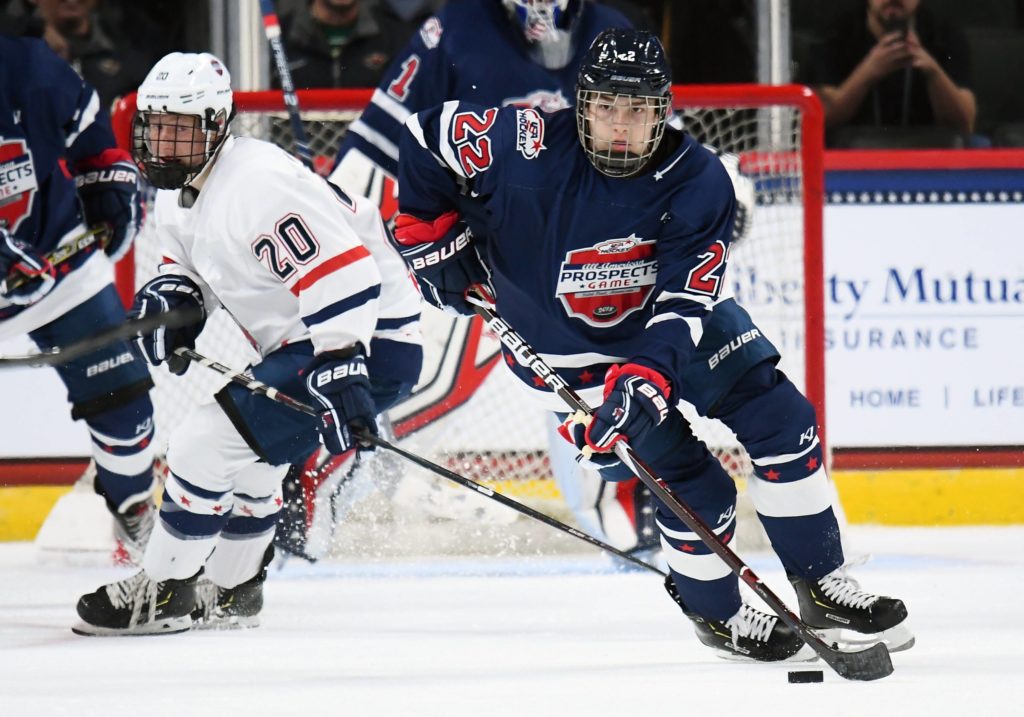 What a difference a change of scenery can make for a player. Last year, forward Danny Weight was one of two or three players on the entire USNTDP that went unselected during the 2019 NHL Entry Draft. Six months later he is one of the leading scorers in the BCHL and definitely on the radar for NHL scouts.
[Read more: The EliteProspects Rinkside 2020 NHL Entry Draft USHL Watch List]
I spoke at length with Weight about joining the Penticton Vees, how much he knew about the team or the BCHL before doing so and what the quick start has done for his mindset.
Of course, the disappointment with not being drafted last year came up and to his credit, Weight didn't shy away from discussing it.
Also, being based in Edmonton, you know I had to ask a question or two about his father who is still a fan favourite and considered one of the best Oilers of the last 30 years.
2020 Draft Spotlight: Joel Sexsmith
Defenceman Joel Sexsmith is entering his NHL Draft season but wasn't ranked by NHL Central Scouting. That's OK because considering the last 18 months, it's amazing he's even playing at all.
The Edmonton product was taken 9th overall in the 2017 Bantam Draft by Swift Current. His rights were moved to the Vancouver Giants before he'd eve played a game for the Broncos and last season was almost a write off for health reasons. Sexsmith went into detail about the blood clot that limited him to just a handful of WHL games for the Giants. He also talked about the road back to playing after being told the chances of him doing so were very slim.
But returns he has, now with the Red Deer Rebels, where he's part of a young core of players that Brent Sutter believes can mature together to become contenders in the next couple of years.
Sexsmith and I chatted about it all, on and off the ice, and I think you will find him a very easy player to cheer for.
You may also be interested in: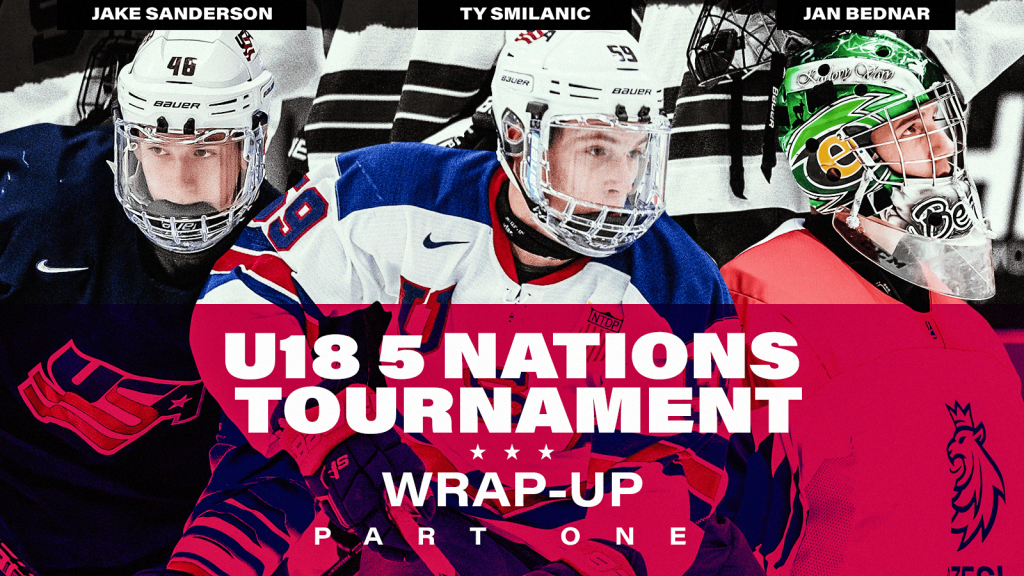 Scouting Report: U18 5 Nations Wrap-Up, Part 1: USA, Czechia, & Switzerland
This article is about: