News
Members of the Hockey Community Share Their EliteProspects Story
EliteProspects has been around for 20 years. It's hard to believe but nonetheless true.
So many people use the website daily for statistics, player tracker, euro league statistics, tournament, and Russian junior statistics. That's something a lot of websites can't say and now they've been offering great prospect content as well via EP Rinkside.
[Read more: EliteProspects 2020 NHL Entry Draft Ranking Version 1.0]
Max Giese is an Amateur Scout for the Winnipeg Jets. Every scout has a laptop to file reports. He's on the road a lot, and online all the time, and EliteProspects is a resource that he uses.
"EliteProspects is often my first resource when I'm researching a player. I look to them for stats, both for historical reference on the player and current. It's so easy to access and use."
Scouts don't have a lot of time to fart around looking for statistics in different places. EliteProspects is unique because it's an all in one convenient place to find that and a lot more.
NHL teams track a lot of different statistics. EliteProspects has a lot of them and Tim Burke, the Assistant General Manager of the San Jose Sharks, was happy to talk about the website's presence.
"From the beginning, it was a great resource for finding out where guys were statistically without having to go into the Hockey News and all of those things. Years ago, you had to wait for certain things to find out where guys were."
Imagine having to wait a few days for a report. That's what it was like pre-Internet and EliteProspects helped usher in the digital statistics era.
It was a great way of updating where a player was at the time. Because a lot of guys would change teams a lot," Burke reminisced. "With all the different leagues, it made it a lot easier to research people."
KO Sports represent a lot of NHL players and they are on the phone and online a lot and they've found EliteProspects to be very valuable.
"The primary thing we enjoy are the substantive articles about the players," said Kurt Overhardt, the Chief Executive Officer and Founder of KO Sports.
"The statistics are key because it's a center point on statistics and data on players. To me, that's the obvious stuff. I think the cream in what they've created is in-depth stories. Stories that you write. You always take such an interesting approach to them. Character and integrity are important to us at the agency with respect to not only how we hold ourselves, with respect to the players we represent, but the portrayal of the players that you write about is also very important."
Former NHL defenseman, Kjell Samuelsson, had a solid pro career, most of it with the Philadelphia Flyers. He did play overseas before he was drafted by the New York Rangers in the 1984 Draft. EliteProspects has those numbers and statistics. Most don't. Samuelsson is currently the Philadelphia Flyers Director of Player Development.
"Most of the time I'm looking up players, to know the stats and where they've been playing for Europeans and players in North America."
Corey Hirsch, a mental health advocate and former NHL goalie, most notably with the Vancouver Canucks, is part of the Canucks radio broadcast team. He is the colour commentator and they need to cite statistics and well as where a player was born.
"I've definitely used it especially as a radio broadcaster. I'm looking for information on players. To use EliteProspects is always a great tool. Especially as a broadcaster sometimes you have to dig for obscure stats and they're there so it's good to see."
A lot of people have great ideas. Following through on them is something else and maintaining and perfecting them takes a long time with a lot of people making that happen. EliteProspects and EP Rinkside continue to make that happen 24-7, 365 days a week.
You may also be interested in: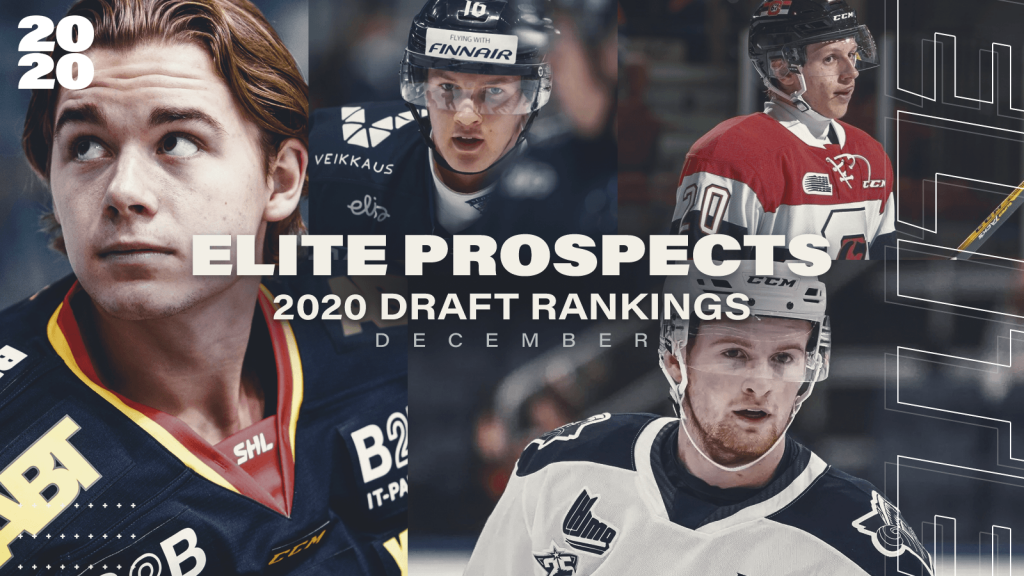 EXCLUSIVE: EliteProspects 2020 NHL Entry Draft Ranking Version 1.0
This article is about: