Miscellaneous
SIBNER: It's not July yet
Remember how great late March used to be? Playoffs raging across Europe and all the Junior and College leagues. NHL finally hitting the last nail-biting stretch of an 82-game marathon. World Championships about to happen, draft talk ramping up, silly season kicking in. Hockey would carry us through another dark winter which finally evolved into this tender age in bloom, where the best was yet to come.
This year, we all fell asleep in front of the Senators–Kings game on March 11th and woke up in a seemingly infinite loop of July 25th.
Yes, there are more important things than hockey right now. People are dying out there. Thousands of families are losing their loved ones, millions are losing their jobs or their businesses. Stay at home, wash your hands, act responsibly. We must flatten the curve. The sooner the better. Curves matter in hockey, too. Social distancing isn't exactly an unknown practice for us hockey fans at this time of year, is it? Chances are we'd be glued to our couches and screens anyway, wading through piles of take-out Styrofoam and empty beer cans for the next couple of months.
This stinks. But our world will prevail, as will hockey.
The NHL is still clinging to hope and a lot of us are gripping for that same straw. NHL fans, staff, players and media alike, all busy checking calendars and counting days and weeks. We're out there on social media discussing various scenarios where we could still get to see some top-level hockey this season.
If that feels a little familiar, it's probably because it is. It actually isn't that much different from a lockout.
Over the past decades, we lost essentially two full regular seasons and an entire Stanley Cup playoff to pesky little acronyms like CBA and HRR. They all pale in comparison to the lethal COVID-19, but remember that the 2005-2006 season wasn't salvaged until July 22nd of 2005, after 13 months of us not knowing when we would see NHL hockey again.
It shouldn't be that long this time, y'all. It's not July yet.
On behalf of my staff at EliteProspects and the Everysport Media Group: we feel your pain, and we share it. Sports media has taken a massive hit from the cancellation of all things sports. This last week, we've had to put most of our freelance staff on pause and will have to scramble over the next few months to be able to keep as many of our valued employees as we can, in Sweden as well as in North America. We also have the utmost sympathy for all our clients, contractors and partners in other industries who are severely impacted by the sudden halt of hockey. Rinks are closed, bars are closed, pro shops and stores are closed. Thousands of people who were gearing up for peak season suddenly find themselves out of a job. We also feel bad for the game itself, and all the kids. In most parts of the world, hockey can't even carry on as a recreational hobby right now.
EliteProspects will be fine. We just turned 20 and we're in good shape.
We are overwhelmed with the support, love, and engagement we keep getting from users, readers, volunteers, and social media followers even though hockey is on pause. The number of EP Premium subscribers keeps growing, which is crucial and a blessing in times like these. Website traffic numbers remain OK and while advertisement is down considerably, new categories of advertisers and companies reinventing their business to cope with the current state of affairs are looking to target our audience. (We still can't sell you toilet paper, sorry.)
This is not a time to sit on our hands and wait out the virus, but rather a time to focus on the future.
I don't want this to sound like another one of those emails you've been getting from banks and insurance companies whose safety measures you don't really care about since they don't have any offices anymore, anyway. But my staff and I at EliteProspects maintain our commitment to you. We will take these weeks or months of inevitable hockey hiatus as an opportunity to work even harder at making EliteProspects even better.
Within the next month or so, we have several new EP Premium features inching closer to release.
A unique EliteProspects career portal where active hockey players and staff, from Bantam to Pro, from Vancouver to Vladivostok, can manage their online hockey profiles and connect with all kinds of opportunities to improve their skills and their careers.
The EliteProspects 2020 NHL Draft Guide, courtesy of J.D. Burke and his crew at EP Rinkside.
A new, powerful EliteProspects API for professional users.
More content at EliteProspects, such as extended statistics and player skill ratings.
We're also in the pre-planning stages of an all-new EliteProspects mobile app. We haven't had one in a few years. It will feature your current favourite stuff and a lot of new features yet to be disclosed. This week, we also released our collaboration with InsertCoin, the Captain Hockey League card game.
We'd like to thank you all for your continued support through all this. If we can make your day a little easier or brighter, it is nothing but a great privilege for us. Yes, these are rough times for the world as we know it. But amid all the bad news, maybe we can let this serve as a reminder to appreciate what we have when we finally get it back.
If that Senators-Kings game was on tonight, we wouldn't fall asleep, would we?
Regards,
Peter Sibner
President, EliteProspects & ESMG North America
You may also be interested in: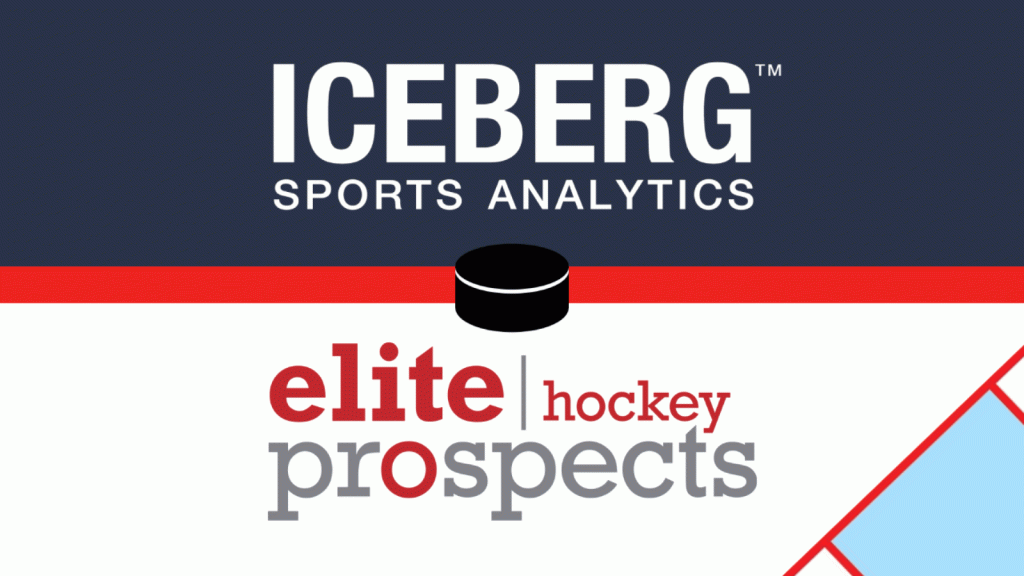 PRESS RELEASE: Announcing EliteProspects and ICEBERG Sports Analytics Partnership
This article is about: