News
How to use EliteProspects Connect
Are you, like so many other members of the EliteProspects community, a hockey player, coach, trainer, general manager or staffer? EliteProspects Connect is a great new tool for our Premium users that offers our audience the opportunity to advance their career biography online.
[Read more: EliteProspects Presents: Connect]
All one needs to access EliteProspects Connect is an EliteProspects Premium account. With that, one gains access to the full suite of benefits already in place with a Premium subscription and the legion benefits offered in our new Connect program.
In order to set up your Connect profile, three things are necessary. Bear with us here; this is a quick, simple process.
A valid EliteProspects Premium subscription. For only $9/€9 a month, you gain access to a list of features numbered in the dozens. Click here to sign up for Premium.
A public player or staff profile on EliteProspects.com. Are you already on EP? Great, move on to step No. 3. If not – click here to ask to be added.
Get verified to link your Premium account to your player profile. This is a straightforward process, necessary for upholding the security and integrity of the platform. Click here to get verified!
Once we've linked your Premium account to your player profile, the ability to add information, achievements, videos, and attachments to the EliteProspects Connect profile is secure.
If you need some inspiration on what to put in your Connect profile, check out Johnny Hockey, a graduate of EliteProspects High School currently looking for a spot in Europe….
Connect to EliteProspects Connect and improve your online presence today!
You may also be interested in: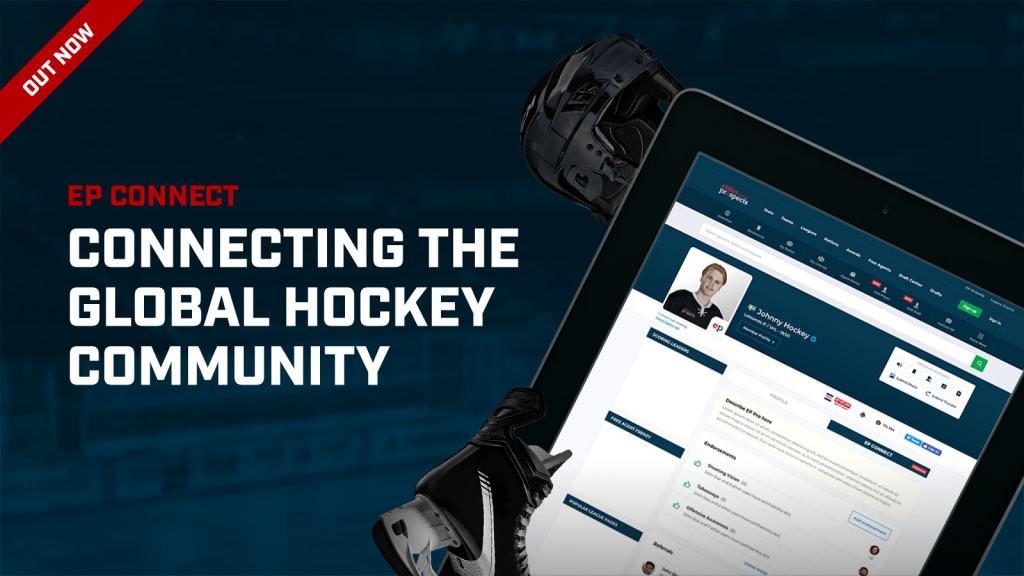 EliteProspects Presents: Connect
This article is about: