NHL
Rinkside's NHL 3 Stars: Joel Farabee's 4-point night leads the way
So begins a new season, and so follows a series of regular features that the EliteProspects Rinkside readership can expect to grace our website on a near-daily basis. It started with Rookie Watch, and now we're putting a bow on the first day of the 2020-21 NHL season with a 3 Stars column.
The concept is pretty straightforward. We watch as much hockey as we possibly can from any given day of NHL action, and then we deliver our three stars to the Rinkside faithful at the conclusion of the night's events.
The best part? My colleague Maren Angus and I are going to be teaming up on this feature over the course of the season. I'm based in Vancouver; Maren in Nashville. There can be no (valid) criticisms about some perceived regional or time-zone bias. We may not see every game, but we'll catch a pretty decent chunk.
---
First star
Joel Farabee, RW, Philadelphia Flyers
Do you think Joel Farabee is ready for a breakout season as a sophomore? Certainly, it feels like a safe assumption if his four points in the Philadelphia Flyers season-opening 6-3 win over their rival Pittsburgh Penguins are any indication. That's a record in a Flyers' season-opener, according to NHL Public Relations.
Joel Farabee added an assist and ties Ray Allison for the most points in a season-opening game by an @NHLFlyers player. #NHLStats #NHLFaceOff https://t.co/jfwa1Japrm

— NHL Public Relations (@PR_NHL) January 14, 2021
Playing alongside the likes of Kevin Hayes and Claude Giroux doesn't hurt. According to NaturalStatTrick, Farabee only spent about 95 minutes at 5-on-5 alongside Giroux last season, fourth-most among Flyers centres. Tonight, Farabee starred on Giroux's left wing, playing 14 minutes in all situations, and helping the Flyers control shot attempts to the tune of a plus-six differential at 5-on-5.
Second star
William Nylander, LW, Toronto Maple Leafs

The Toronto Maple Leafs and Montréal Canadiens always deliver, and that's a good thing if you're north of the 49th parallel if for no other reason than you're going to get ten viewings of this Original Six matchup -- whether you want it or not!
This game was no exception. It was a high-scoring affair with lead changes aplenty and overtime, and William Nylander's two goals and one assist led the way for the Leafs. It was Nylander's power play goal right around the midway point of the second period, of course, which started to turn the tide (Wayne Simmonds net-front fight with Ben Chiarot notwithstanding...) and spur a 3-1 comeback.
William Nylander with the one-timer. 4-1 pic.twitter.com/xccWUUlVaZ

— Omar (@TicTacTOmar) January 10, 2021
Best of all? Nylander's success most often comes at the expense of the worst parts of the Toronto Maple Leafs media circus', and that's a win for everyone. He gets a star on the merits of that alone.
sheldon keefe and william nylander just loving eachother. u love to see it pic.twitter.com/tvPm20Q9Zd

— dylan (@dylanfremlin) January 13, 2021
Third star
Brock Boeser, RW, Vancouver Canucks
From Prince Charming-meets-Joe Dirt of the East to Prince Charming in the West -- Brock Boeser earned his spot in our debut 3 Stars column for his efforts in the Vancouver Canucks 5-3 win over the Edmonton Oilers in their season opener.
On a first line that mostly sputtered their way through this hockey game, Boeser was a difference-maker for the Canucks. He contributed a pair of goals, showing the trademark one-shot finishing talent that fueled his 38-goal pace as a rookie on both of his third-period goals, the game-winner among them.
Brock Boeser in close: 💸💸💸#NHLonSN | #ItsOn | #NHLFaceOff pic.twitter.com/oMO7rCdUhg

— Sportsnet (@Sportsnet) January 14, 2021
It's no secret that Boeser's shot hasn't been the same since that rookie season though. He's gone from a 38-goal pace as a rookie to a 27-goal pace in the two seasons since. To make matters worse, Boeser found himself at the centre of trade rumours as the Canucks entered the bubble in Edmonton during the summer.
"I feel like my shot is back to where it was my first year" - Brock Boeser

— Harman Dayal (@harmandayal2) January 14, 2021
The good news, if you're a Canucks fan? Boeser's shot just might be back, and if it sticks around, those trade rumours just might find themselves in the dustbin of history.
---
Honourable mention:
A stick tap from the EliteProspects Rinkside team to Sportsnet's
Harnaryan Singh
, who did the play-by-play commentary for tonight's Canucks-Oilers game in English for the first time.
Singh first rose to prominence working the Punjabi broadcasts of Hockey Night in Canada. From about 2016 onward, though, Singh had worked with the English broadcast to conduct player and coach interviews between periods. Now he can add calling the play-by-play during a national Hockey Night in Canada broadcast to his list of accomplishments.
In a sport so insular, so conservative, and so afraid of change as hockey, it's refreshing to see someone from Canada's Indo-Canadian community earn this opportunity. The children growing up in that community now get a chance to see someone who looks like them, from their community on a national hockey broadcast. It's a big deal.

Harnarayan Singh calling play-by-play of tonight's #Canucks-#Oilers game https://t.co/eOS8jIyIGJ pic.twitter.com/EySfB7giQU

— Offside (@OffsideDH) January 14, 2021
You may also be interested in: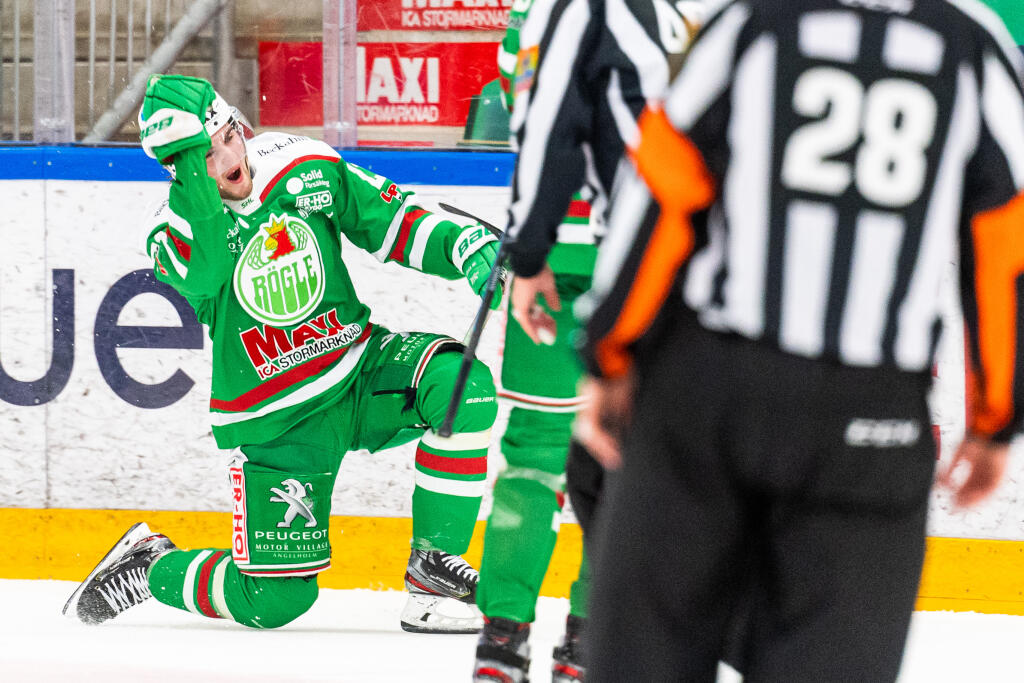 Rookie Watch: Wednesday, January 13, 2021
This article is about: