NHL
Alex Ovechkin, Yevgeni Kuznetsov, Dmitri Orlov, and Ilya Samsonov let hockey down
On Wednesday evening, the NHL fined the Washington Capitals $100,000 for violating the league's COVID protocols after learning four of their players gathered in a hotel room without masks. The team also placed all four players on the COVID protocol list for precautionary reasons.

"I regret my choice to spend time together with my teammates in our hotel room and away from the locker room areas," Alexander Ovechkin said in a statement. "I will learn from this experience."

In addition to rigorous testing, sanitization and social distancing policies, the NHL has protocols in place regarding accommodations too. Players are required to stay in single-occupancy rooms and cannot "patronize or enter internal venues other than the designated hotel, the practice facility or the game arena," the protocols state. The NHL also has designated hotels in each city for visiting clubs.

"Our training staff has worked extremely hard to create a safe environment for our players and staff to be able to compete this season," the Capitals said in a statement. "We are disappointed by our players' choice to interact in their hotel room and outside of team approved areas. We accept the NHL's decision and once again will reiterate the COVID-19 protocols in place to make sure the players are in full compliance moving forward."

The NHL tested the bubble format for the Stanley Cup Playoffs last season and proved that it worked. However, this season the league set protocols to allow teams to play in their home arenas, sleep in their own beds and be near their families, and placed their trust in its players to abide by the rules.

While there have been issues throughout training camp and the first week of this shortened season across the league, this is the first instance of gross negligence and total disregard for the league's protocols and, through this fine, the NHL showed it's not messing around.

The pandemic is not to be taken lightly. According to USA Today, more Americans have died from COVID than in World War II. You could fill every existing burial plot at Arlington National Cemetery from COVID-related deaths.
Is it unfortunate players can't hang out in their room after a game? Of course. The road is where teams bond. They go to dinner together, watch movies, play video games and share stories to get to know each other and learn more about guys they're trusting to have their back on the ice

Just because they can't do all of those things in a hotel room doesn't mean they can't hang out in team or league-approved areas, socially distanced with a face covering. That is how most of the world is learning to live, and the NHL is no exception.

That this incident involved one of the game's biggest stars and their team captain - someone who is supposed to be a leader on and off the ice, and a role model to young hockey players and fans around the world -- only makes it that much worse.

The NHL has seen hundreds of employees from around the league been furloughed or laid off and is fighting for a television deal. The current deal with NBC Sports ends at the end of the season, and the league desperately needs a significant increase in rights fees due to almost a billion dollars in lost revenue.
His statement wasn't enough.

It was an admission of wrongdoing that reads more like he's sorry for getting caught, and not sorry because was it really a mistake when he knew the protocol and completely disregarded it?

It's also time to share the blame with the other three players involved because they all willingly violated protocol.

Yevgeni Kuznetsov is the team's No. 2 centre, Dmitri Orlov is second on the team in ice time, and Ilya Samsonov is the starting goaltender. Sure, they aren't on the same level of stardom as Ovechkin, but they are key players in the Capitals' lineup nonetheless

When players are placed on the COVID protocol list, the NHL doesn't have a minimum timeframe before players, coaches and staff can return to team-related activities, so there is no timetable for their return.

Capitals first-year head coach Peter Laviolette now has to shuffle every part of his lineup including turning to rookie Vitek Vanecek in net, a 25-year-old who has two games of NHL experience. In a shortened season, the importance of every game is heightened since there isn't much time to overcome a losing streak.

The Capitals lost in overtime to Pittsburgh on Tuesday night and their next scheduled game is Friday at home against Buffalo.

We will wait and see how this incident affects the team over the next few games.

Regardless of the potential ramifications on their teammates, the staff, the Capitals standing in the stacked East Division and the league, I expect better from one of the league's biggest stars and the leader of his team. I hope Ovechkin, Kuznetsov, Orlov and Samsonov recognize that these protocols are in place to not only protect them from exposure but to also set an example.

They let the league down with their negligence and I'm glad the NHL took decisive action against it.
You may also be interested in: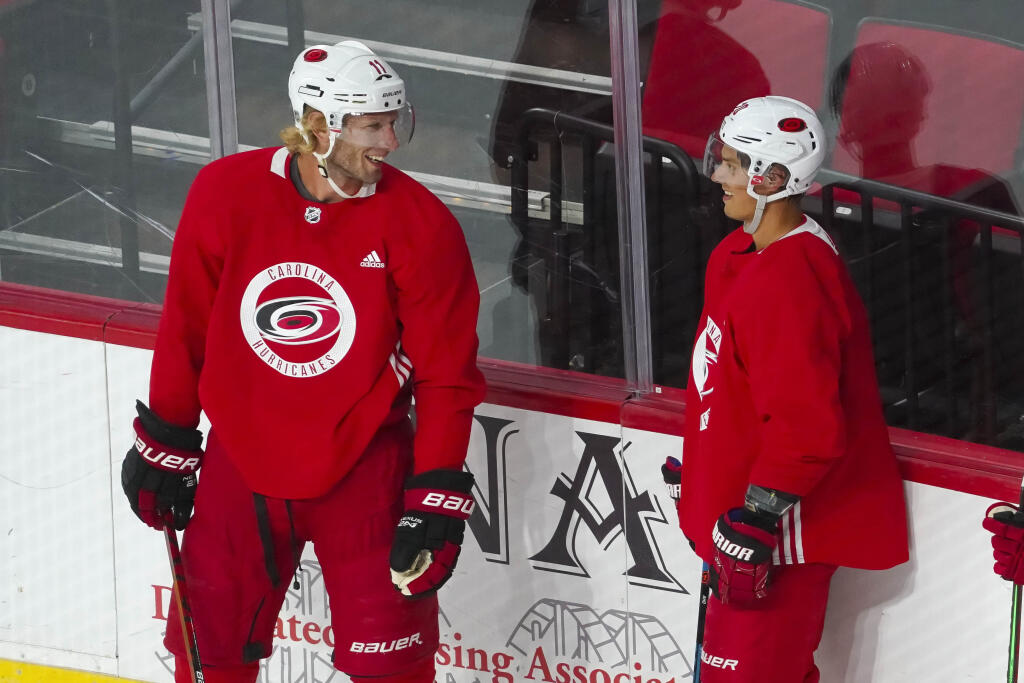 Pandemic still raging unabated; NHL postpones Carolina Hurricanes-Nashville Predators game
This article is about: