NHL
NHL 3 Stars: The Stars were big and bright in season opener
Deep in the heart of Texas, the Dallas Stars opened their 2020-21 season with a 7-0 win over the Nashville Predators.

In a stellar display of special teams on Friday night, nine players recorded a point and five had multi-point performances.

It was the third time in franchise history, the Stars scored at least five power-play goals and one short-handed goal. Dallas had a five-goal period in a season-opening game for the second time in franchise history.
---
First star
Anton Khudobin, G, Dallas Stars
Goaltender Anton Khudobin was the starting goaltender for a season-opener for the first time in his career and he couldn't have shined any brighter.
He opened the season with a 34-save shutout. The ninth of his career and his 100th career win.

7-0 #GoStars in their season opener. Goalie Anton Khudobin makes 34 saves in his 100th career victory pic.twitter.com/dMBW9M4qFO

— SiriusXM NHL Network Radio (@SiriusXMNHL) January 23, 2021
Second star
Joe Pavelski, C/RW, Dallas Stars
Joe Pavelski had two goals and two assists and had three points in the second period.
He opened up the scoring at 2:45 of the second with a 5-on-3 power-play goal. He scored his second power-play goal of the night at 4:35 of the third.

5️⃣on 3️⃣Power Play and Captain America puts the biscuit in the basket after a beautiful pass from Rads.

? FSSW Plus pic.twitter.com/GN7uk6ECYA

— FOX Sports Southwest (@FOXSportsSW) January 23, 2021
Third star
Alexander Radulov, RW/LW, Dallas Stars
Alexander Radulov had two goals and one assist, all in the second period, on Friday night. He scored his first goal just 1:26 after Pavelski's first. He scored his second at 14:40 by batting the puck out of mid-air to make it 4-0.
Rads with his second goal on the evening, giving the @DallasStars a pudgy 4-0 lead. #GoStars pic.twitter.com/nGBmKDCpHa

— FOX Sports Southwest (@FOXSportsSW) January 23, 2021
---
Honourable mention
Mitch Marner, RW, Toronto Maple Leafs
Mitchell Marner scored an empty-net goal and added a historical assist in a 4-2 win over Edmonton. His assist on the game-winning goal sets a record for most assists by a Maple Leafs player before his 24th birthday.
Johnny Toronto with the deflection in front ?#LeafsForever pic.twitter.com/1ePBBHp1l6

— Toronto Maple Leafs (@MapleLeafs) January 23, 2021
Buffalo Sabres
Eric Staal, Dylan Cozens and Riley Sheahan all scored their first goals as Buffalo Sabres on Friday. This hasn't happened in Buffalo since 1982 when Dave Andreychuk, Paul Cyr and Hannu Virta all scored their debut goals in one game.
Why hello there, @Dylan_Cozens!

What a rip for career goal No. 1. pic.twitter.com/xDqY5eiY29

— NHL (@NHL) January 23, 2021
You may also be interested in: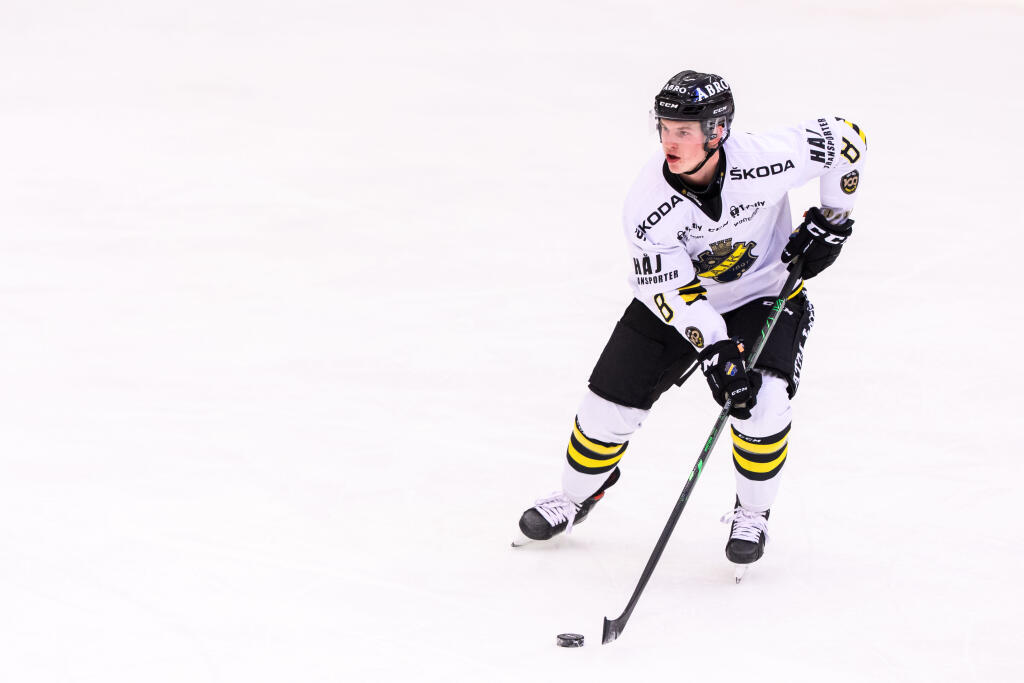 Rookie Watch: Friday, January 22, 2021
This article is about: