Podcasts
The EliteProspects Podcast With J.D. Burke and Craig Button: A conversation with Seattle Kraken Dir. of Amateur Scouting Robert Kron
As you may or may not have noticed, we put out
our first draft ranking for the class of 2021
about this time a week ago. That's the first topic of discussion in the latest episode of the EliteProspects Podcast with J.D. Burke and
Craig Button
.
Following that short discussion, we welcomed Seattle Kraken Dir. of Amateur Scouting Robert Kron to the show. We discussed his background, how he got into scouting, how he came to the Kraken, and what it means to him to be the first Czech scouting director in the NHL.
It's easily one of if not our best interview to date, as far as we're concerned. So, maybe give it a listen, yeah?
You can find us wherever you get your podcasts. Be sure to subscribe, and leave a nice review if you've got a moment -- it helps the show!
If you listen on Apple Podcasts, leave a question in the form a positive review and we'll be sure to answer it in an upcoming program.
You may also be interested in: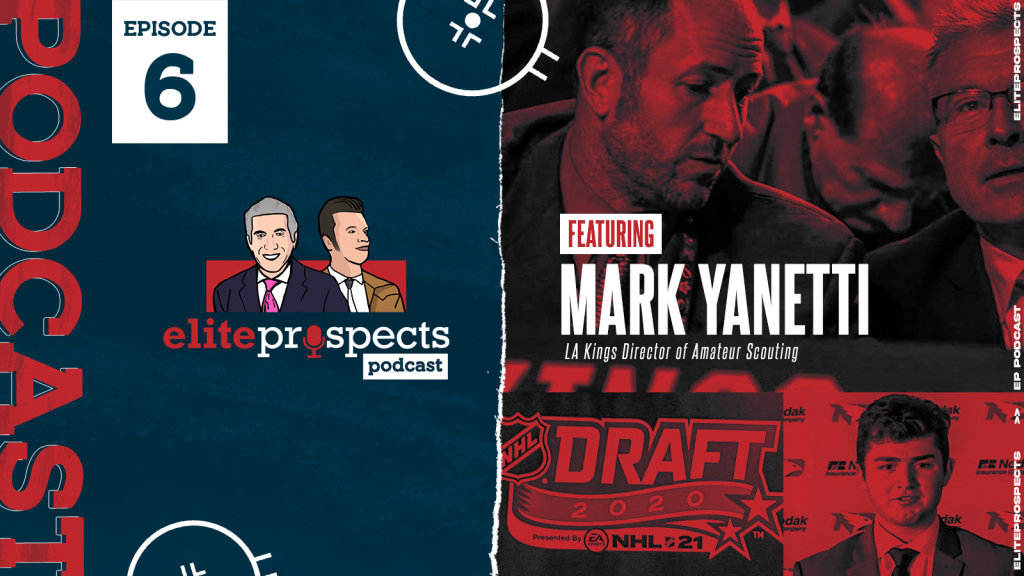 The EliteProspects Podcast With J.D. Burke and Craig Button: An Interview With Los Angeles Kings Dir. of Amateur Scouting Mark Yannetti
This article is about: