NHL
NHL 3 Stars: Zamboni mishap
In an action-packed night with seven NHL games on the slate, we saw a rookie score an overtime winner, an offensive supernova from the Tampa Bay Lightning, and a pair of dagger-to-the-heart goals by Elias Lindholm and Zach Whitecloud to propel their respective teams to victory.
We also got to see Chicago Blackhawks rookie Pius Suter dismantle a stationary John Klingberg on the way to beating Jake Oettinger blocker side.
??? ???? ??? ???????

Pius Suter (@pius_suter) scores a SPECTACULAR overtime winner in Dallas! @NBCSChicago | #CHIvsDAL pic.twitter.com/y8rBoYFOS7

— Chicago Blackhawks (@NHLBlackhawks) February 10, 2021
---
First star
Steven Stamkos, C, Tampa Bay Lightning

Reigning Stanley Cup Champion Steven Stamkos went off against the Nashville Predators, scoring two goals and one assist.
We love a Stammer goal with a Mish call! pic.twitter.com/POnN0360oq

— Tampa Bay Lightning (@TBLightning) February 10, 2021
Tallying both his sixth and seventh goals of the season in-and-around the lefthand circle, Stamkos also furnished a wonderful cross-ice pass to Ondrej Palat.

A beauty on the power play ? pic.twitter.com/nkj5w8Rt6y

— Tampa Bay Lightning (@TBLightning) February 10, 2021
Second star
Dustin Brown, W, L.A. Kings

Involved in all three goals scored by the L.A. Kings, Dustin Brown was everything for his team in a 4-3 shootout loss. Watch as he walked into his shot after Alex Iafallo drove wide and centred the puck.
Dustin Brown. That's it, that's the tweet. pic.twitter.com/5cF5JMkmHG

— LA Kings (@LAKings) February 10, 2021
Third star
Nikolaj Ehlers, W, Winnipeg Jets

Building on his resurgent season, Nikolaj Ehlers was flying tonight, scoring two goals in a loss to the Calgary Flames. He absolutely sniped this shot top-glove side on the power play early in the second and used his trademark speed to add another tally on the rush.
---
Honourable Mention
Jujhar Khaira, C, Edmonton Oilers

Jujhar Khaira recorded two assists in a 3-2 victory over the Ottawa Senators, continuing on a string of strong performances.

Evan Bouchard has his first of the season! pic.twitter.com/Mcg5PlgD5x

— NHL (@NHL) February 10, 2021
His production carried the Edmonton Oilers to a win without needing a point from Connor McDavid or Leon Draisaitl. EPRinkside's own, Dimitri Filipovic, pointed out this feat hasn't occurred since 2017!

It looks like that was the first time the Oilers have won a game that at least one of McDavid or Draisaitl didn't get a point in since.. November 28th 2017?!

— Dimitri Filipovic (@DimFilipovic) February 10, 2021
Dishonourable Mention
Zamboni, Ice Resurfacer, Ottawa Senators

If you made a list of nightmare scenarios for an NHL ice crew, a Zamboni leaking hydraulic fluid and subsequently melting a hole in the ice would probably be at the top.
Second period is delayed thanks to a Zamboni breakdown. pic.twitter.com/dlC6LFeOEt

— Alex Metzger (@nhlsensandstuff) February 10, 2021
This was the reality that the Canadian Tire Centre ice crew had to contend with during the first intermission of the Ottawa Senators vs Edmonton Oilers game today. A fire extinguisher even made a cameo appearance!
Ah yes, the fire extinguisher trick pic.twitter.com/kw8bTptsOa

— Here's Your Replay ⬇️ (@HeresYourReplay) February 10, 2021
You may also be interested in: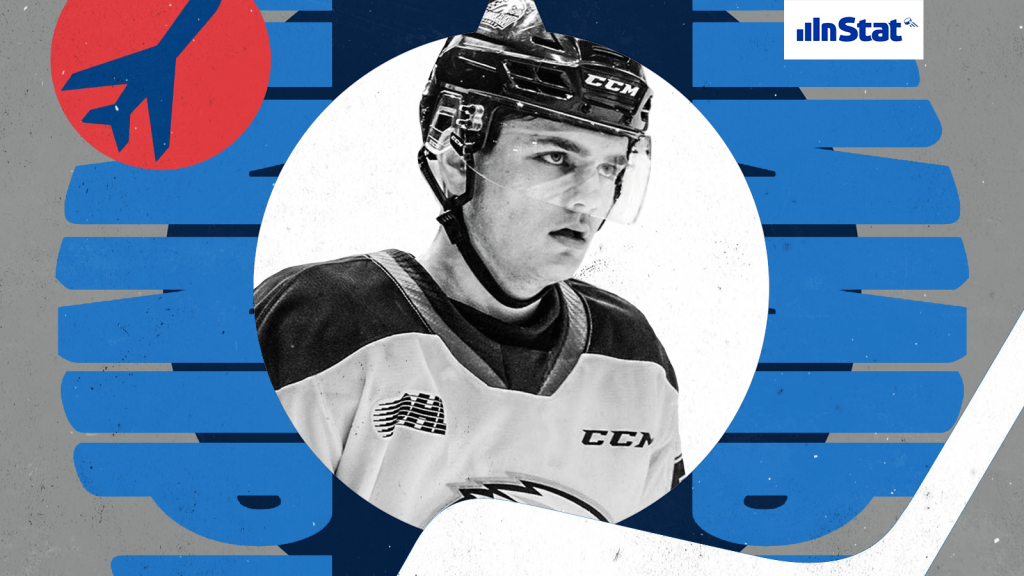 The EliteProspects Rinkside 2020-21 Off-Season Prospect Pool Rankings: the No. 18-ranked Winnipeg Jets
This article is about: