NHL
Toronto Maple Leafs, Carolina Hurricanes complete deal involving Alex Galchenyuk
Alex Galchenyuk
's time as a Carolina Hurricane was short-lived.
The Toronto Maple Leafs acquired him on Monday in exchange for forward Yegor Korshkov and defenceman David Warsofsky.
After being traded from the Ottawa Senators on Saturday, he was placed on waivers by the Hurricanes on Sunday.
He appeared in eight games with the Ottawa Senators during the 2020-21 season, recording a goal before being traded to Carolina on February 13, 2021.

Galchenyuk, 27, was considered one of the NHL's top prospects when he was drafted No. 3-overall by the Montréal Canadiens in 2012. He is now on his sixth team in three years.
Korshkov, 24, has 31 points (16 goals, 15 assists) in 53 KHL games with Lokomotiv Yaroslavl this season.
He leads the team in goals and is tied for the team lead in points. He has 96 points (40 goal, 56 assists) in 225 career KHL games, all with Lokomotiv Yaroslavl.

The Maple Leafs drafted Korshkov in the second round, No. 31 overall, in the 2016 NHL Draft. He has appeared in one NHL game, scored one goal and tallied 25 points (16 goals, nine assists) in 44 AHL games with the Toronto Marlies last season.
He will remain in the KHL for the rest of this season.
Warsofsky, 30, has yet to find a long-term home in the NHL. He has recorded two goals and nine assists in 55 career NHL games with Boston, Pittsburgh, New Jersey and Colorado.

Drafted No. 95 overall by St. Louis in the 2008 NHL Draft, he has registered 233 points (55 goals, 178 assists) in 454 career AHL games with Providence, Wilkes-Barre/Scranton, San Antonio and Colorado.

Warsofsky is the younger brother of Ryan Warsofsky, head coach of Carolina's AHL affiliate Chicago Wolves.
You may also be interested in: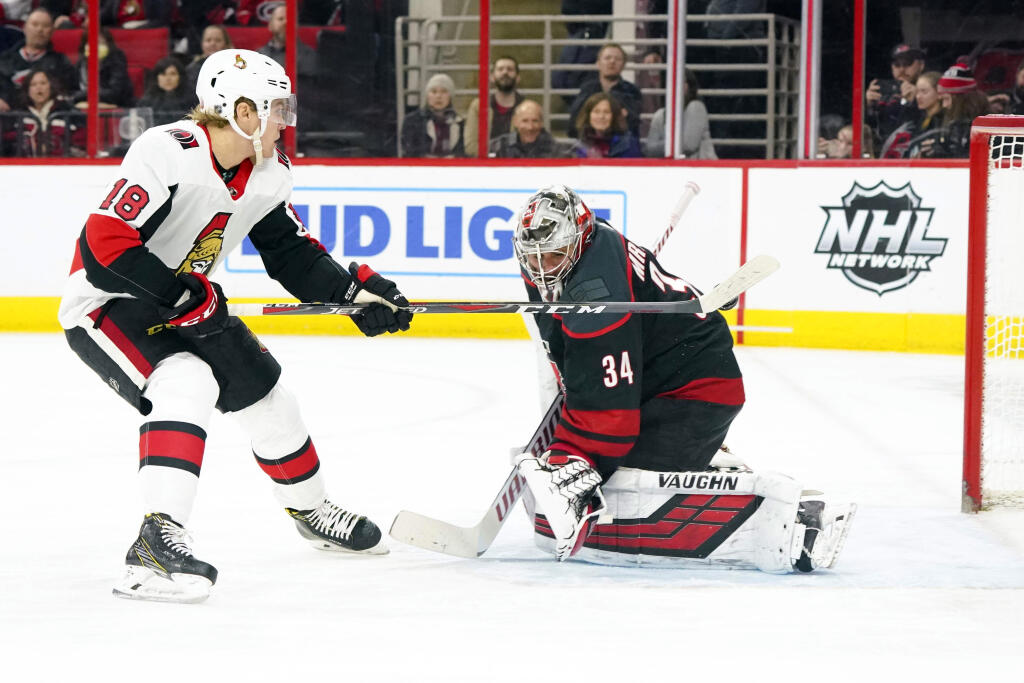 Carolina Hurricanes, Ottawa Senators complete three-player trade
This article is about: