Podcasts
The EliteProspects Podcast With J.D. Burke and Craig Button: A conversation with Detroit Red Wings Dir. of European Scouting Håkan Andersson
There's another episode of the EliteProspects Podcast with
J.D. Burke
and
Craig Button
hot off the presses and ready for your listening pleasure, and it's a damn good episode at that; I simply cannot think of a more reliable narrator to offer that vote of confidence either.
This week, we were happy to welcome Detroit Red Wings Dir. of European Scouting Håkan Andersson to the program. He's a man who hardly needs any introduction, but humour me anyway. He's the scout responsible for finding Henrik Zetterberg, Pavel Datsyuk, Jonathan Ericsson, Niklas Kronwall, Johan Franzén, and so many others.
It's a new era in Detroit, and Andersson is the one charged with unearthing a new nucleus of talent to chart the course for another era of unparalleled success. I can't imagine a man better suited to the job.
We talked to Håkan about how he got into scouting, some of his favourite stories from a career spanning 30-plus years, and then picked his brain on some of the team's top prospects. It's a great conversation. Håkan offers up some great stories, some of which would fit in seamlessly if placed in John Le Carré novel.
You can find us wherever you get your podcasts. Be sure to subscribe, and leave a nice review if you've got a moment -- it helps the show!
If you listen on Apple Podcasts, leave a question in the form a positive review and we'll be sure to answer it in an upcoming program.
You may also be interested in: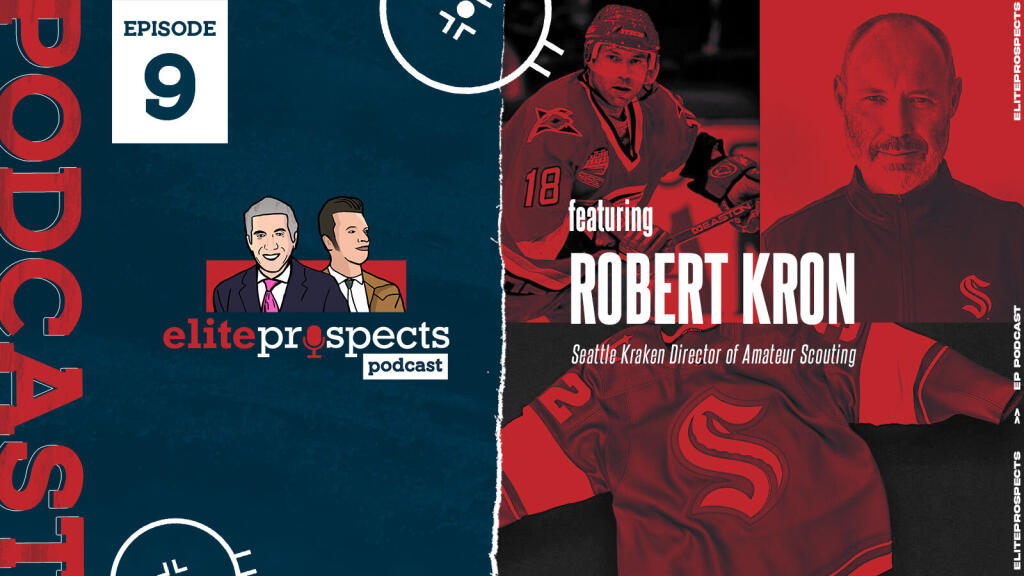 The EliteProspects Podcast With J.D. Burke and Craig Button: A conversation with Seattle Kraken Dir. of Amateur Scouting Robert Kron
This article is about: