NHL
What We Learned: Carolina arrives where it was always going
For many years, probably too many, the big take among "smart" hockey people was that "this year" was the one in which Carolina would take its big step forward.

Of course, "this year" referred to basically every season from 2015 to present, and with varying levels of success, because their underlying numbers were always good but there always seemed to be something holding them back. For a while there, it was either that Cam Ward wasn't very good in a particular season, or that they didn't have enough finishing talent to put the puck in the net consistently — or both.
But Ward finally left Carolina in 2018, and all those young players the organization spent years drafting or trading for started coming of age around the same time. All the promising young players on the roster started delivering on that promise in a very real way.
Add in a bit of next-level coaching from Rod Brind'Amour, and you get a team that finished with 99 points (although only fourth in the division) and went to the Conference Finals. There was still plenty of reason to be a little iffy on their long-term prospects because of how they got that deep in the playoffs — a strong series against Washington gave way to a sweep of an underwhelming-at-best Islanders side, and then the Hurricanes promptly got run out of the building in a sweep by the Bruins, in which they were outscored 17-5.
So they entered the 2019-20 season with a bit of a what-if about them, and a whole lot of promise. Then they kinda went back to being what they had been for years prior: A good team that didn't seem to win as often as it should; circumstance of the end of last season and the bubble and all the rest being what they were, you had to be willing to give them a pass, but there was a thought that this season, the one shortened by COVID, was one in which the team could not falter again.
And they really haven't. To this point, they've lost six games in regulation out of 24, three of which have been to the reigning Cup Champs and therefore pretty forgivable. Their underlying numbers are top-10 in the league basically across the board, except they give up a little too much quality on their shots against and once again aren't really converting at an acceptable rate on their many scoring chances.
But the latter concern doesn't matter because the goaltending has been solid enough to keep them afloat, if unremarkable in the aggregate, and their power play is currently running at 30 percent(!!!). Basically, everything the advanced-stats smarks have been hoping for from this club for the past half-decade is right here in front of them, aided in large part by some big seasons from veterans.
Vincent Trocheck is having a remarkably strong season both in terms of scoring and underlying numbers. Jordan Staal is near the top of the stats leaderboards as well. Add in the expected good play from your Sebastian Ahos, Andrei Svechnikovs, Martin Necases, Dougie Hamiltons, Jaccob Slavins and so on, and there's a pretty clear formula for long-term success as long as everyone stays healthy. Oh, and they're incredibly fun to watch — with their games featuring more total high-danger scoring chances per hour than just about any team in the league.
Of course, this all comes with the caveat that they still probably aren't as good as Tampa and the one-off regular-season and playoff formats don't do them any favors on the "postseason results" side of things.
But hey, there are always areas where teams can improve, and it's a coach's job to find that next gear, certainly. Brind'Amour has proven capable of getting high-end performances out of basically everyone on the roster, year after year. The thing with all those expectations over the last five or so years is that they've pretty much built on them every single season. Now they're near the top of the entire league in points percentage and it doesn't seem like they'll take a step back any time soon.
Maybe people waited longer than they wanted to for this team to finally deliver on its promise, but the Hurricanes are finally "as advertised." And because basically every important player on the roster is under 27, it's a scary proposition for the rest of the league not just this season, but the next several, too.
What We Learned
Anaheim Ducks:
Okay let me get this straight: The team that is 30th in the league in goals per game is… scratching
Trevor Zegras
? Am I getting that right? I am? Ah, okay. Yeah that seems dumb to me.
Arizona Coyotes: Sometimes when a superstar talent scores twice, you just gotta tip your hat to 'em. Take a bow… Tyler Pitlick?
Boston Bruins: That Hall-to-Boston trade is gonna happen one of these days I just know it!
Buffalo Sabres: I wrote about it the other week with Nashville, but if you stink and it's not looking like you can improve before your best young players are in their late 20s, you might as well put everything on the table and see what shakes out.
Calgary Flames: I really wonder how much a guy who hasn't coached in four years and whose teams didn't exactly play a style that seems to translate well to the modern "speed" game, and also whose roster isn't any good, is going to work out.
Carolina Hurricanes:
Chicago: Skip, you KNOW I have respect for Jonathan Toews' privacy. "Absolutely." BUT!
Colorado Avalanche: See, they don't need Makar and MacKinnon to get three points out of two games. At least against Anaheim.
Columbus Blue Jackets: Who could have seen this coming?
Dallas Stars: I'm sorry, Saturday was the Stars' first home win since… January? I know they had all kinds of cancellations and that kind of thing, but uh, what in the world?
Detroit Red Wings: What kind of sicko wants to pay a bunch of money in the middle of a pandemic to watch the Red Wings get their teeth kicked in? God, is someone gonna die from watching them lose 6-1 to Tampa?
Edmonton Oilers: Getting their brains beat out by the Leafs scared Dave Tippett into turning his two-line team into a one-line team. And sure, the Oilers once again didn't score with Connor McDavid off the ice, but it worked (for now)!
Florida Panthers: Noel Acciari has 41 career goals. More than 20 percent of them came in three different hat tricks over the last since December 2019.
Los Angeles Kings: Let's not all look at once, but after starting the season 3-6-3 (mostly because they played Minnesota four times, and Colorado, Vegas, and St. Louis twice each), the Kings are 7-2-3 in their last 12. I don't want to start planning a parade or anything, because after they play two games at Anaheim later this week, their remaining games in March are brutal. But hey, good for them.
Minnesota Wild: Yeah it's not good to give up five goals over the last two periods to the Arizona Coyotes. Just my thoughts.
Montreal Canadiens: Might be as thorough an asskicking as we've seen all season. Can they scoring or was this a one-off?
Nashville Predators: Know what I bet will help this awful team? An eight-game road trip that takes them through Dallas, Raleigh, Sunrise, and Tampa. Should go great.
New Jersey Devils: Speaking of bad teams picking up schedule losses, the Devils have lost a lot of ugly games lately, and have 13 games left on the docket in March alone. You will note that there are only 24 days left in the month. Not ideal.
New York Islanders: Hey so the Islanders have 24 goals in their last six games, and they're 5-0-1 in them. That seems worrisome if I'm, say, any other team in the East.
New York Rangers: Banging on the table and hooting for another goaltending controversy. Everyone's favorite thing in sports.
Ottawa Senators: A better question here should be whether Matt Murray should continue to get starts considering how awful he's been. But to each their own.
Philadelphia Flyers: This really feels like one of those losses you look back at after missing the playoffs and go, "Well that one hurts the most."
Pittsburgh Penguins: Since they hit publish on this article, Malkin has a goal and three assists, all against the Flyers, and has an xGF% north of 59 percent at 5-on-5. He has gone fully psycho mode. Good news for the Pens turnaround.
San Jose Sharks: I think this is what we in the business call an "inevitable result." Also these Sharks jerseys might be the worst of the Reverse Retro batch.
St. Louis Blues: I think we have a runaway winner for "ominous headline of the year." Tarasenko's next shoulder injury could be a career-ender. Yeesh.
Tampa Bay Lightning: I guess it doesn't really matter to the Lightning themselves but you can't be giving away points to Chicago.
Toronto Maple Leafs: Swept by the Canucks? I don't care how many conditions and asterisks you would theoretically like to put on it. That's embarrassing.
Vancouver Canucks: On the other hand, Jim Benning is 100,000,000 percent going to use this sweep as justification to be a buyer at the deadline.
Vegas Golden Knights: Do you think this has ever happened to an NHL team before?
Washington Capitals: Kind of lost in that whole "Tom Wilson" thing is that the Bruins beat the absolute stuffing out of the Capitals.
Winnipeg Jets: The answer to the question in the headline is, "Absolutely." Not reading the rest of it. Thank you.
Play of the Weekend
Hard to see anything topping this as the goal of the year. Man oh man.

<iframe src="https://www.nhl.com/video/embed/barzal-goes-between-the-legs/t-277350912/c-7722702?autostart=false" width="540" height="360"></iframe>

Gold Star Award
At 36 years old, Marc-André Fleury's save percentage after 15 starts is……… .942? Nine FORTY two? Come on man!!!!
Minus of the Weekend
I really try to put myself into the headspace of people who disagree with me about this sport sometimes, but I really don't get the argument around Tom Wilson of, "Well if it wasn't for Brandon Carlo being sent to the hospital in an ambulance and the fact that Wilson has a lengthy suspension history, no one would even care about that hit" Great argument. These goobers watch Jaws and say, "Chief Brody wouldn't have shot the air tank in the shark's mouth if it only chewed on Ben Gardner a little bit after eating Chrissie Watkins, Pippet, and Alex Kintner." These people, man... their brains are just little black and white cartoons dancing to "Turkey in the Straw."
Perfect HFBoards Trade Proposal of the Week
To New York:
Jack Eichel (6 years left @ 10 Million)
To Buffalo:
Filip Chytil (1 year left @ 894,166)
Kaapo Kakko (2 years left @ 925,000)
Ryan Strome (2 years left @ 4.5 Million)
WHAT?!
You may also be interested in:
What we Learned: Dallas Stars problems are obvious, but solutions seem out of reach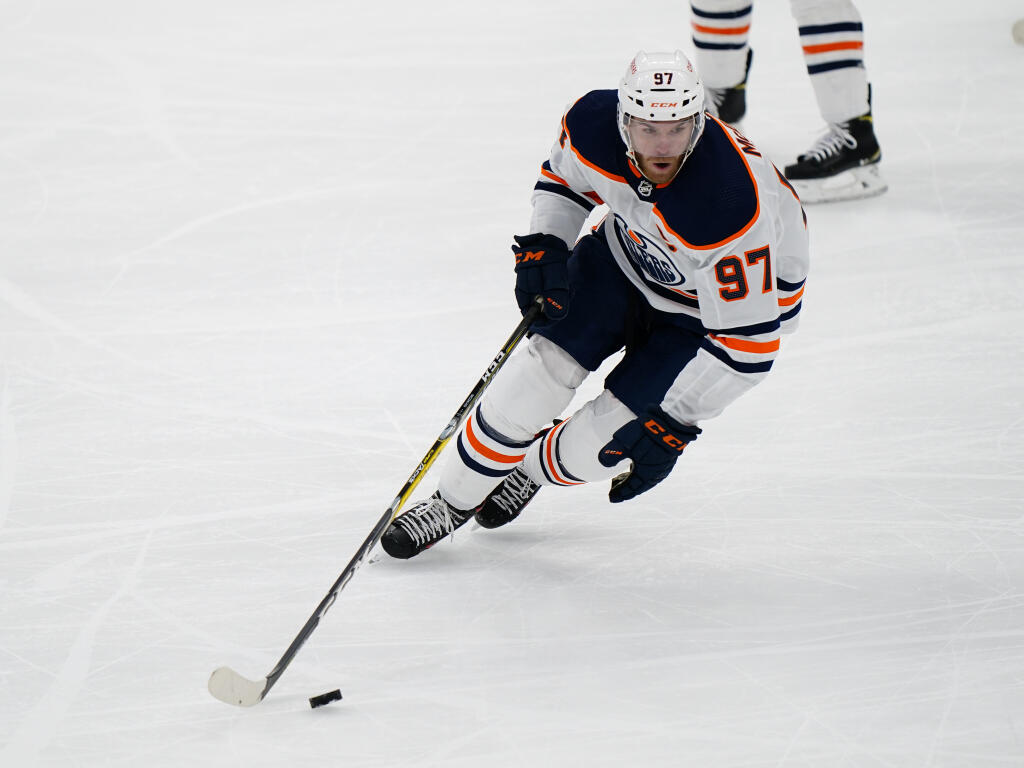 What we Learned: It's the Connor McDavid-Leon Draisaitl Show yet again in Edmonton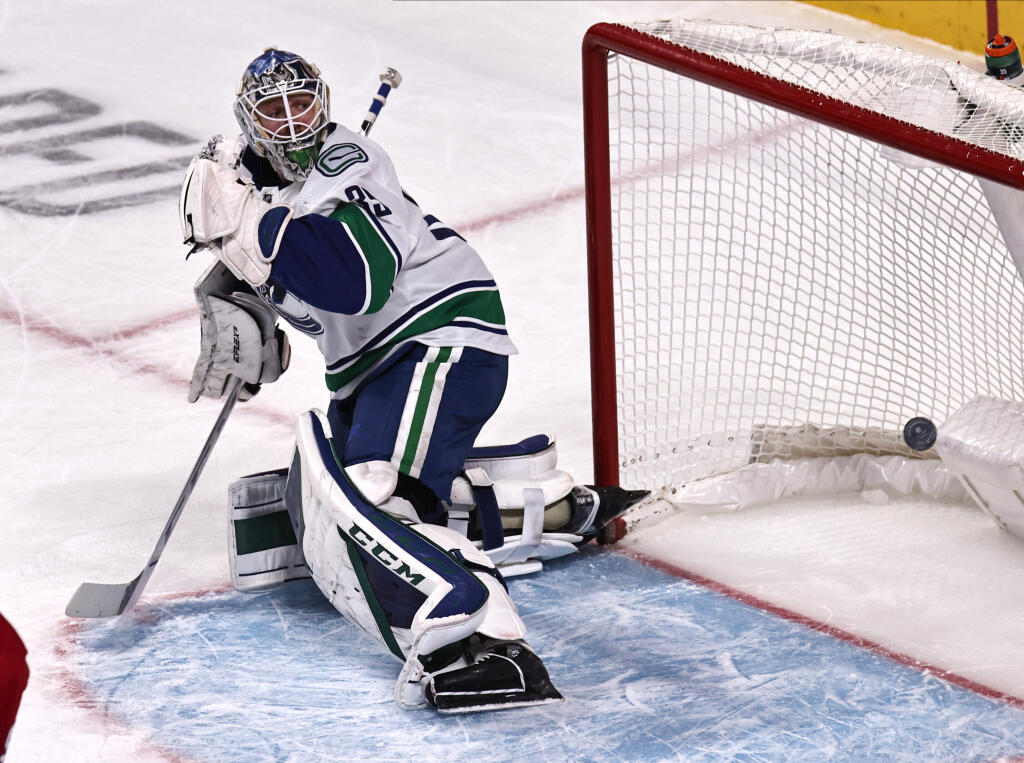 What we learned: the Vancouver Canucks woes nearly 7 years in the making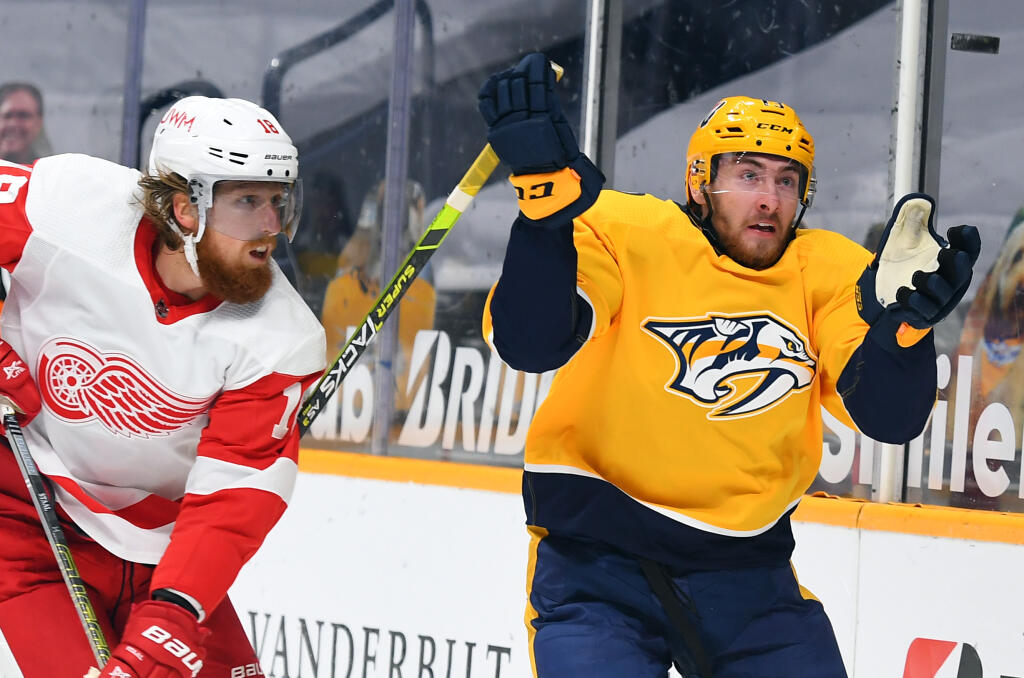 What we Learned: Nashville Predators rebuild plan is one worth replicating
This article is about: