NHL
NHL 3 Stars: Movable Force vs. Stoppable Object
It was a fun night of hockey.
The Dallas Stars wore their all-white outfits, and scored two late goals within a minute of each other to steal a point from the Tampa Bay Lightning, before ultimately losing in the shootout. The Colorado Avalanche gave the Anaheim Ducks a headstart by allowing four goals in the first period, before storming back with six unanswered. The New Jersey Devils beat the Buffalo Sabres in the battle of extremely moveable force versus easily stoppable object, ending their own home losing streak at 11 games while extending their opponent's winless streak to a stunning 12 games.
But none of that was good enough to crack out 3 Stars this evening. Let's get to what did.
---
First Star
Alex Ovechkin, LW, Washington Capitals
Alexander Ovechkin is doing Alex Ovechkin things again. After a relatively slow start in the goal-scoring department by the unfairly high standards he's set for himself, he looks like he's about to go off on one of those vintage tears to make up for lost time. Over the past nine games, he's been buzzing around again, creating a ton of great looks, and the pucks are starting to go in again:
21:19 time on ice/game

six goals

45 shots on goal

87 shot attempts
The goal he scored in this one was a spitting image of hundreds he's scored before. He stood in the left circle on the power play, waited for a pass, and then one-timed the living hell out of it right into the net. It was his 12th goal of the season, and 718th of his career, bumping him past Phil Esposito and into sole possession of sixth all-time. Next up is Marcel Dionne's 731, which shouldn't take too long if he keeps playing this way. The win helped Washington extend their current streak to six games, taking control of the lead in the East Division from the Islanders. I guess you could say it was a decent night for the Capitals.
Making history from his office...what else is new? pic.twitter.com/apjCpRFxqp

— Washington Capitals (@Capitals) March 17, 2021
Second Star
Rookie Goalies
Dan Vladař made his NHL debut in the bubble with a relief appearance last post-season, but this was his first career start. He stopped 34 of the 35 shots the Penguins threw at him, including 10 of 11 high danger ones. The Bruins have seven games in 13 days to end the month, so it's possible this type of performance gives the team more confidence to give him some more game action while letting Tuukka Rask recover from his injury.
Meanwhile, Kaapo Kähkönen won his ninth consecutive game to help put the finishing touches on a thoroughly dominating sweep of the Arizona Coyotes. He stopped all 31 shots he faced for his second shutout in his past three starts, bumping his save percentage up to .927 for the season. The Wild are rolling right now, having won five straight games. They're sitting right in between the Golden Knights and Avalanche atop the West division, which is pretty remarkable considering the preseason expectations relative to those two other powerhouse teams.
Dan Vladar denies Colton Sceviour. What a stop. pic.twitter.com/nzvNvu0W6O

— Conor Ryan (@ConorRyan_93) March 16, 2021
Third Star
Kirill Kaprizov, LW, Minnesota Wild
We're quickly running out of superlatives to describe what it feels like to watch Kirill Kaprizov play hockey. Seemingly every single time he plays, he provides us with a new set of scintillating highlights to fawn over.
What's amazing is that the league is starting to get some real tape on him, and he's facing the same teams over and over again. The defensemen he's going up against presumably know what he's trying to do, but they just have no hope of slowing him down at the moment because of the variety of different ways he can carve them up.
The Wild dominated with him on the ice in this one, outshooting the Coyotes 10-3 in his 5-on-5 minutes. He added another assist to his total, giving him 16 points in his last 14 games. The only players in the league with more 5-on-5 points than him now are Connor McDavid, Leon Draisaitl, and Patrick Kane.
Not only does he continue to serve up glorious chances on a silver platter for his teammates, but he's now starting to shoot the puck more himself. The points are going to keep coming, and we're all going to keep watching.
Kirill Kaprizov pic.twitter.com/sxrv7K6J5D

— Dimitri Filipovic (@DimFilipovic) March 17, 2021
Honourable Mention
Filip Hronek, D, Detroit Red Wings
Filip Hronek has his first goal of the season. It may have taken 118 shot attempts, 61 shots on goal, and 30 games, but he finally got one. What's funny about the way he did it is that it's eerily similar to one he scored last season that also went the full length of the ice into the yawning cage.
He played a team-high 23:43, he had three points, and the Red Wings had 72.8 percent expected goal share with him on the ice at 5-on-5 against a very good Carolina Hurricanes team. He leads the team in scoring for the season, and it's about time he added a goal to that total.
Side-by-side of Hronek's full ice empty net goals.

Left: tonight
Right: Dec. 12, 2019#LGRW pic.twitter.com/GRAQBExgPM

— Ryan Hana (@RyanHanaWWP) March 17, 2021
You may also be interested in: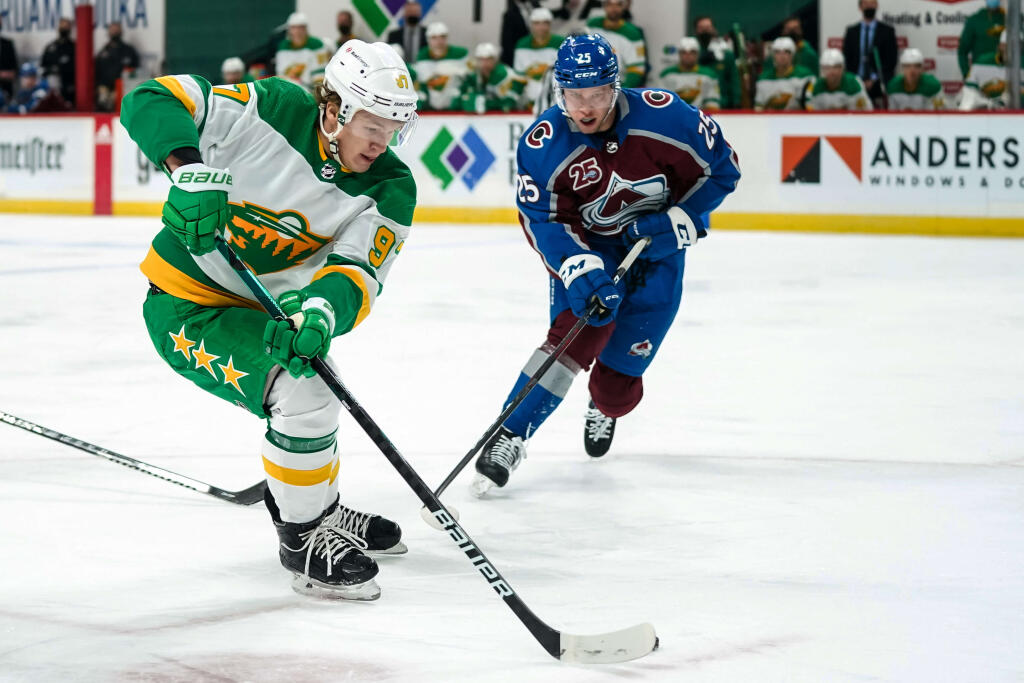 Kirill Kaprizov is singlehandedly changing the complexion of the Minnesota Wild as we know them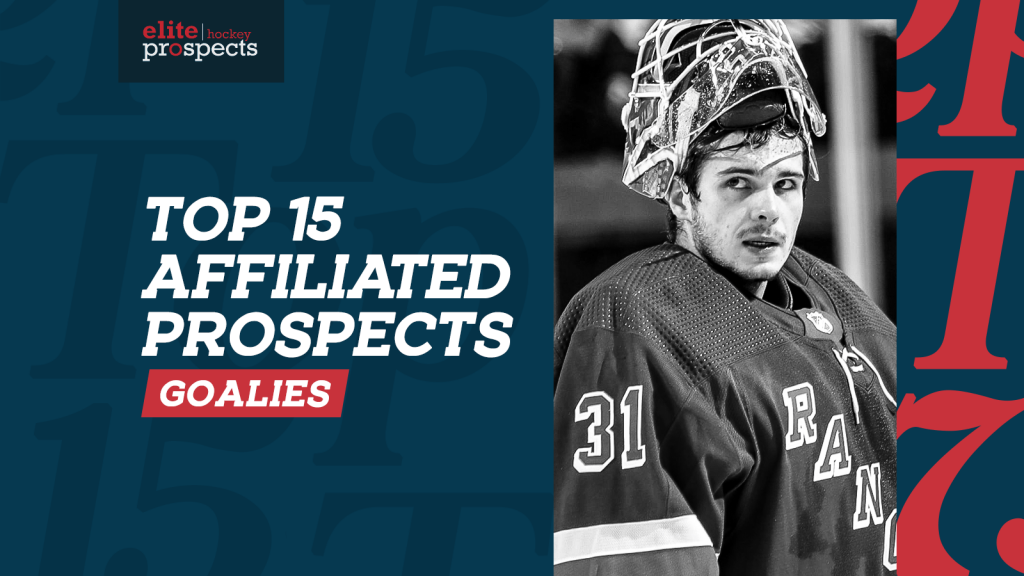 Ranking the NHL's 15 Best Goaltending Prospects
This article is about: