NHL
NHL 3 Stars: Hot Mic!
It was a relatively slow night in the NHL, with just five games on the schedule after two of them were postponed due to COVID. But the show must go on, and so does this evening's 3 Stars. Let's get right into the most notable performances from the night of hockey.
---
First Star
Juuse Saros, G, Nashville Predators
Juuse Saros stays scorching hot, continuing his great run of play since returning from injury recently. In his three appearances since coming back, here's what he's done (via Natural Stat Trick):
Stopped 118 of 120 shots faced

Faced 9.24 expected goals, gave up only two

Stopped 29 of 31 high danger shots
That'll certainly do. While it's surely too late to salvage the season in Nashville, seeing how Saros can do under a bigger workload in the second half is important for the future outlook of the Predators. Saros is about to hit a very interesting crossroads, as he's set to turn 26 years old and become a restricted free agent for the final time this summer. The team just invested a significant amount of draft capital in Yaroslav Askarov, but it'll likely be some time before he's ready to come over and eat up starts at this level.
Until then, the Predators need to figure out what to do at the position. A good finish to the season could go a long way towards convincing them that Saros is part of the answer, even if it's in a timeshare with someone else for the next couple of years.
Juuse Saros said NOT TODAY ❌#NHLonSN pic.twitter.com/EN5Tkje3lI

— Sportsnet (@Sportsnet) March 24, 2021
Second Star
Victor Hedman, D, Tampa Bay Lightning
This is a Victor Hedman appreciation post. Here's what he did in Tuesday night's win over the Stars:
Played 24:34

Primary assist, bumping his league-leading point total at the position up to 33

11 shot attempts, five of them on goal

In his 17:43 of 5-on-5 ice time, shot attempts were 16-4 and shots on goal were 8-1 for the Lightning
It wasn't necessarily anything out of the ordinary for him statistically by his usual standards, but he continues to be outrageously good at hockey and deserves recognition for it.
Watching this game, it felt like he was everywhere at all times. He covers so much ground, routinely breaking plays up for the opposition before they can ever really materialize into anything. Everyone knows how good he is and what he's capable of, but at times it still feels like we take it for granted just because he makes it look so easy.
Third Star
Colorado's Top Line
The Colorado Avalanche saw their seven-game winning streak end against the Coyotes, after they lost in a shootout after an exhilarating stretch of hockey in overtime. But despite that, their top players continued their ridiculous stretch of production.
Nathan MacKinnon had three points for the third time in his past four games, giving him five goals and eight assists during this seven-game point streak he's currently on. Gabriel Landeskog also had a multi-point effort, giving him 18 points in 13 games for the month of March. Mikko Rantanen scored again, bumping his totals for the month to:
13 games

11 goals

9 assists

85 shot attempts
He's now up to 19 goals on the season, bumping him up to sole possession for third, behind just Auston Matthews and Connor McDavid (who have 21 each). He's still got some work to do, but Rantanen is now well on his way to setting a new career-high for goals in a season, which was previously 31 (which took him 74 games to get to). I wouldn't put it past him, given the video game numbers that line is putting up right now.

MacKinnon to Rantanen is automatic pic.twitter.com/zY2Ap7zqWx

— Dimitri Filipovic (@DimFilipovic) March 24, 2021
Dishonourable Mention
A hot mic at the Predators game caught one of the referees doing the game tonight openly admitting to something that anyone who has watched NHL hockey before is probably already aware of: the officials make calls based on score and situation, not necessarily the actual rule book.
The league has said that it'll be looking into the matter, but let's be real here. If they actually care about this and want to seriously fix it so it doesn't happen again, there's a much bigger issue at play than just these particular officials voicing what we've all been seeing with our eyes for years. What's far more embarrassing than a referee getting caught saying it, is that the league allows its referees to continue to actually do this in important games.
It typically falls under the guise of "letting the players play" and "letting the players decide the outcome", but in reality, when referees willfully let things go all they're really doing is taking matters into their own hands and helping dictate the final result. It's a serious issue, but it's also hardly a new one. It seems like it's an annual conversation each postseason. This is certainly a bad look for the league, but it extends way beyond just what the referee happened to get caught saying into a hot mic on Tuesday night.
Maybe if you're a mic'd up ref, you shouldn't express how you wanted to call a penalty against a team earlier in the game, changing how you ref the rest of the game.

"It wasn't much but I wanted to get a fuckin' penalty against Nashville early in the..."#Preds #LGRW pic.twitter.com/6fZImkdqLr

— Matt Best (@bestofmatt) March 24, 2021
You may also be interested in: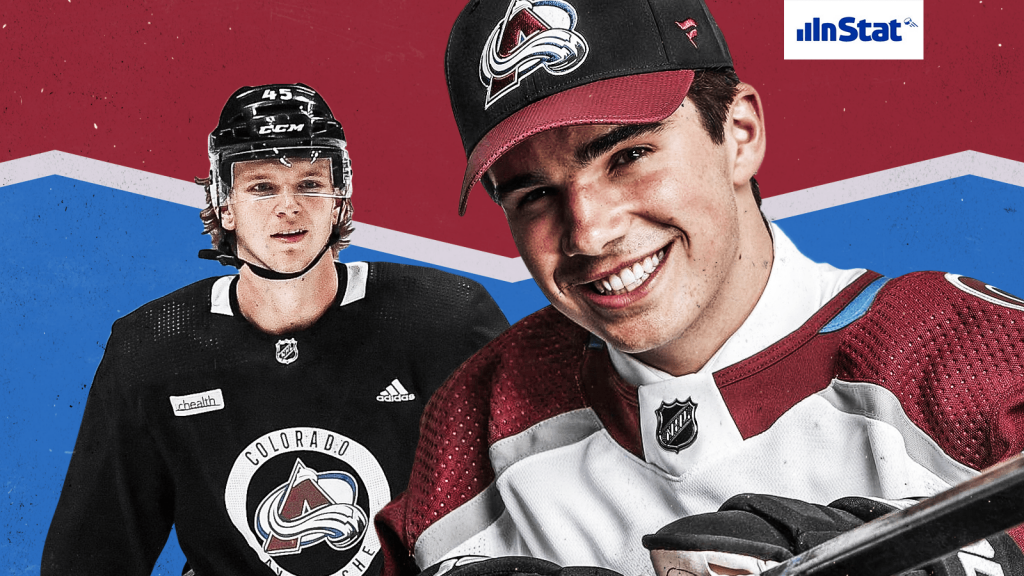 The EliteProspects Rinkside 2020-21 Off-Season Prospect Pool Rankings: the No. 13-ranked Colorado Avalanche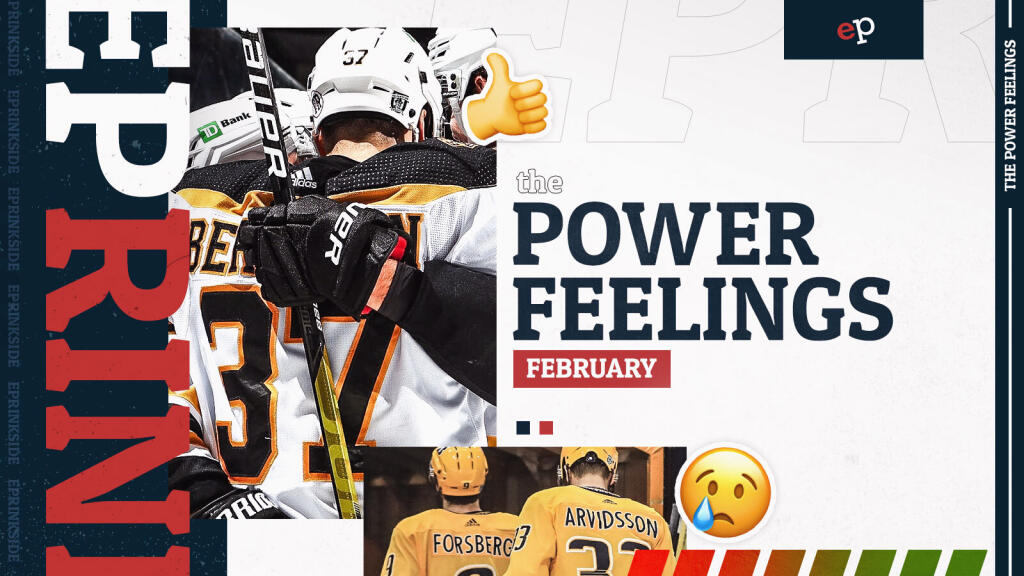 Power Feelings: Colorado Avalanche look like the NHL's team to beat
This article is about: