NHL
Canucks, Tanner Pearson agree to 3-year extension with $3.25-million AAV
First, Sportsnet's
Elliotte Friedman
reported
that the Vancouver Canucks and
Tanner Pearson
were closing in on a three-year extension. Then,
Blake Price
of
Sekeres & Price
reported that the AAV (annual average value, representative of the cap hit) would land between $3.15- and $3.25-million.
3 years. $3.25 mil aav for Tanner Pearson and the Canucks.

— Darren Dreger (@DarrenDreger) April 8, 2021
TSN's Darren Dreger has since dropped the hammer, confirming that Pearson and the Canucks had come to terms on a three-year pact valued at $3.25-million annually.
The details of Pearson's contract, which carries considerable trade protection, can be found in the contents of this report from The Athletic Vancouver's Thomas Drance.
Tanner Pearson deal is at $3.25 million over 3 years.

It's backloaded, and includes some signing bonus in the third year.

There's no formal expansion protection. Full NTC in year 1, m-NTC (7 teams) in year 2 and no trade protection whatsoever in year three. #Canucks

— Thomas Drance (@ThomasDrance) April 8, 2021
Although, personally, I find myself ascribing to colleague Ryan Lambert's take on the expansion protection that this contract offers. Namely, well...
the contract is expansion protection https://t.co/ZJumrKZpSb

— 🦖 ryan lambert 🦕 (@twolinepass) April 8, 2021
Pearson, 28, will be 29-years-old when this extension starts in time for puck drop next season. Before 25 members of the Canucks organization found themselves on the NHL's COVID protocol list, the Canucks winger was in the midst of an 11-point season in the 33 games he'd played thus far. That point rate represents a marked decline from his renaissance season with the team just a year ago, from 0.65 points per game to 0.33.
Tanner Pearson, reportedly extending 3x~$3.2M with VAN is a below-average offensive middle six winger who turns 29 this summer. You know, the kind of player you just gotta lock up and protect in an expansion draft. #Canucks pic.twitter.com/MHxK3xdhJU

— JFresh (@JFreshHockey) April 8, 2021
As colleague JFresh notes, Pearson is still driving decent offensive results at 5-on-5 concerning the flow of play, it's just that converting on those opportunities has proven far more difficult in this season than prior ones.
Which, considering Pearson's age, could be the sign of atrophying ability. It would hardly be uncommon of a player at this stage in their career. On the contrary, fairly common.
Certainly, it's hard to square the Canucks decision in that context. Frankly, it kind of defies logic. This is a group that, by general manager Jim Benning's own admission, is about two years away from credibly contending -- colour me skeptical as the contracts of this sort mount -- and they've just assigned considerable term, movement protection, and cash to a player who will be 32-years-old, almost assuredly not providing surplus or even neutral value on that basis, in time for, well, year two.
This quote from Benning in the press conference that announced the extension highlights some of the, eh, logic underpinning this decision.
"Tanner is a veteran who's won a Stanley Cup and leads by example," said Benning. "He plays a complete game and provides invaluable leadership experience to our core young players. We are very pleased for Tanner and his family to continue his career as a member of the Vancouver Canucks."
Vancouver lost Troy Stecher, Chris Tanev, Jacob Markström, and Tyler Toffoli last off-season, among others, and the team responded about as negatively as one might expect to the leadership void they left behind. This is something Drance broached fairly recently in the lead-up to this pact.
This, of course, begs the question: Why has this team invested so heartily in leadership for their bottom-six only to find that it inadequate under the first sign of strain?
I'm not sure that I have that answer, and I'm not sure the Canucks brain trust does either. That would be indicative of some sort of cogent long-term plan, and this move is yet another chapter in the War and Peace-sized novel on which the zigs and disconnected zags remind Vancouver daily that no such thing exists.
You may also be interested in: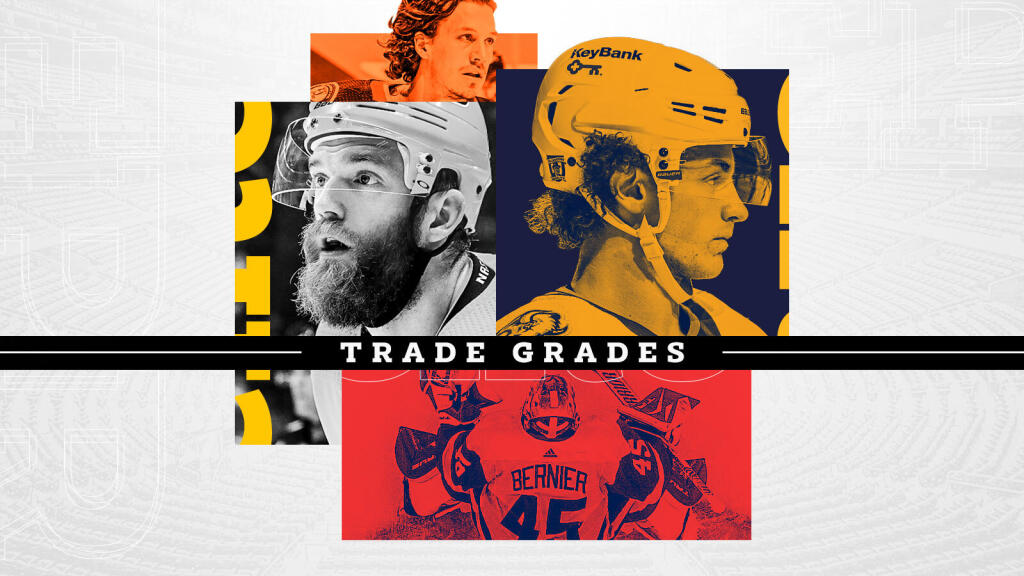 Trade Grades for the 2020-21 NHL Trade Deadline
This article is about: