2020-21 Trade Deadline
New York Islanders acquire Kyle Palmieri, Travis Zajac from the New Jersey Devils for 1st-round pick, prospects
The Athletic New York's Arthur Staples reported that the Islanders had acquired Travis Zajac and Kyle Palmieri from the New Jersey Devils for a first-round pick. Only moments later, the Islanders Twitter channel announced the full breadth of the deal, a blockbuster that kicks off the 2020-21 trade deadline in earnest.
#Isles Transaction: The #Isles have acquired forwards Kyle Palmieri & Travis Zajac from the New Jersey Devils in exchange for forwards Greer, Jobst, the #Isles 1st round pick in the 2021 NHL Draft & a conditional 4th round pick in the 2022 NHL Draft. 1/2 https://t.co/BaV5g2DcNN

— New York Islanders (@NYIslanders) April 7, 2021
Turns out, it's a little bit more complicated than merely Zajac and Palmieri to the Island for a pick.
The Devils aren't just getting a first-round pick. They're also getting Mason Jobst and A.J. Greer, a pair of C-grade prospects only barely fitting of even that designation because of their advanced age (Jobst barely at all, as a 27-year-old), and a conditional fourth-round pick in the 2022 draft. That fourth-round pick escalates to the third-round on the condition that the Islanders reach the Stanley Cup Final.
Also of note: The Devils are going to retain 50 percent of both Palmieri ($4.65-million) and Zajac's ($5.75-million), the maximum allowable number under the present collective bargaining agreement.
New York Islanders general manager Lou Lamoriello isn't shy about making waves, and the tremors from this move are going to send tsunami-grade ones crashing on the shore of every credible contender for the Stanley Cup.
Travis Zajac, acquired by NYI, is an average middle six veteran centre, not a whole lot stands out here but should be fine. I guess Andy Greene worked well enough, why not try the forward version? #Isles pic.twitter.com/O0tdBbDm1F

— JFresh (@JFreshHockey) April 7, 2021
Even with Anders Lee on the shelf for the remainder of the season, the Islanders are a credible contender. Head coach Barry Trotz has his group controlling 54.35 percent of the expected goals at 5-on-5 this season, is getting high-end goaltending out of Semyon Varlamov and Ilya Sorokin, and in a year as wide open as this one, why not go for it?
This is a move that just makes too much sense. Colleague Jfresh tried to augur such a transaction in his profile on Palmieri, and our lead NHL analyst Dimitri Filipovic stoked those fires in his article this morning outlining ideal trade fits.
Palmieri doesn't posture as menacingly as Lee as a net-front force or even as a finisher more broadly even under the best of circumstances, and he's suffered anything but this season, but it's about as well as one could hope to do in as daunting an administrative moment as the 2020-21 trade deadline presents. He's a stabilizing force.
As for Zajac, I suspect he'll play a similar role for Lamoriello's Islanders as he did for Lamoriello's Devils -- a defensively calibrated, highly-specialized one that allows the Mathew Barzals of the Islanders lineup to do what they do best.
The real bounty for the Devils are the picks. Jobst might have fit the profile as a B-Grade prospect at his absolute height, but at 27-years-old, hot on the heels of completely fanning out with the AHL's Bridge Port Sound Tigers, that's no longer the case.
There's a little more runway for Greer, but nothing about his resume inspires a great deal of confidence, a fact verified, at least to some degree, by his inability to crack the Islanders' top-15 prospects from our off-season system rankings.
And now the focus shifts to the league's other contenders, as we're left to wonder -- what's next?
You may also be interested in: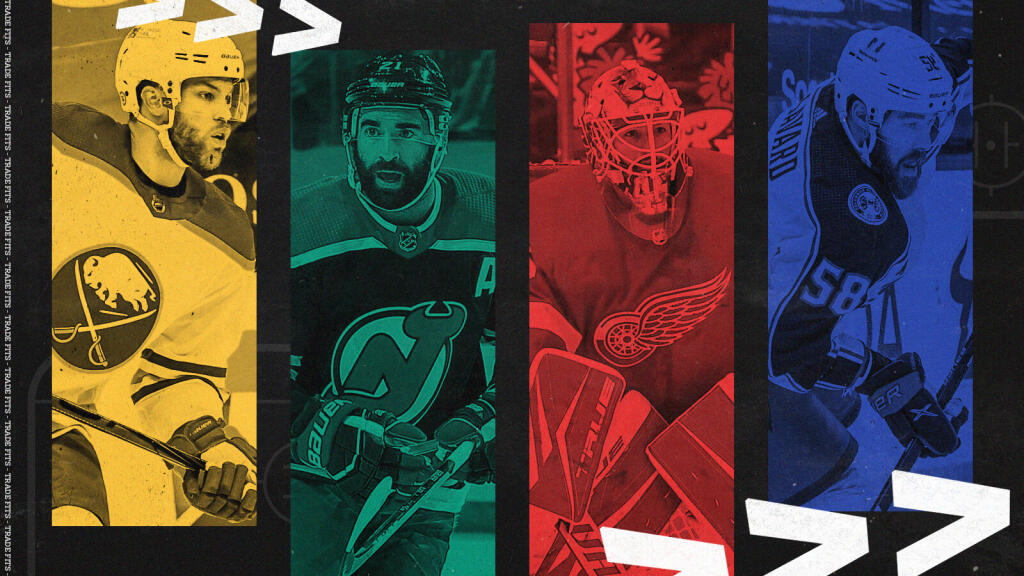 Trades we'd like to see before the NHL Trade Deadline
This article is about: