2020-21 Trade Deadline
San Jose Sharks acquire goaltender Magnus Chrona from Tampa Bay Lightning for defenceman Fredrik Claesson
The San Jose Sharks made a nice little addition to the crease of their prospect pool, prying netminder
Magnus Chrona
from the Tampa Bay Lightning for depth defender
Fredrik Claesson
.
TRADE: The #SJSharks have acquired goaltender Magnus Chrona from @TBLightning in exchange for defenseman Fredrik Claesson.https://t.co/pATk4wnOhS pic.twitter.com/pmCors4Tuo

— San Jose Sharks (@SanJoseSharks) April 12, 2021
Chrona, 20, just finished his sophomore season at the University of Denver, holding down the starter's role to the tune of a 7-11-0 record on the strength of a .907 save percentage. Both marks represent a bit of a departure from his form in a season prior (16-6-4, .920 save percentage), but some of that might be environmental. Without shot-location data readily available to us, we're left to guess.
In the meantime, here's what EliteProspects Rinkside's designated goalie scout, Catherine Silverman, had to say about Chrona when we looked at the Tampa Bay Lightning's system in the off-season.
"People were more than a little surprised when the Tampa Bay Lightning selected Chrona in the 2018 NHL Entry Draft; they took him in the fifth-round as their first goaltender selected since Connor Ingram two years prior, despite a number of prospect evaluators not placing him high on the radar.
"He arrived at the University of Denver a year later as a bit of an unknown to the team's coaching staff (none of them had seen him play in person prior to his arrival on campus) — but he's been a pleasant surprise ever since, offering plenty of size in net without being hindered by the slower movement that some bigger goaltenders suffer. He's not overly dynamic, but he doesn't necessarily need to be; it was a smooth transition from Sweden to the NCAA last season and there's little reason to believe that he won't do well when he makes the move to the pros down the line as well. "
Claesson, meanwhile, has established himself as one of the foremost journeymen defencemen in the league. This trade sets his running total to six separate organizations over the last three seasons.
He's the type of defenceman that one doesn't really want to see on the ice because that probably means any number of your team's top-six defenders is out. But one can do worse for organizational depth, so it's hardly a death-knell to see him holding down a No. 5 or 6 spot, should it come to that.
Hell, Evolving-Hockey's RAPM (Regularized Adjusted Plus-Minus) metric paints a pretty flattering picture, all things being relative.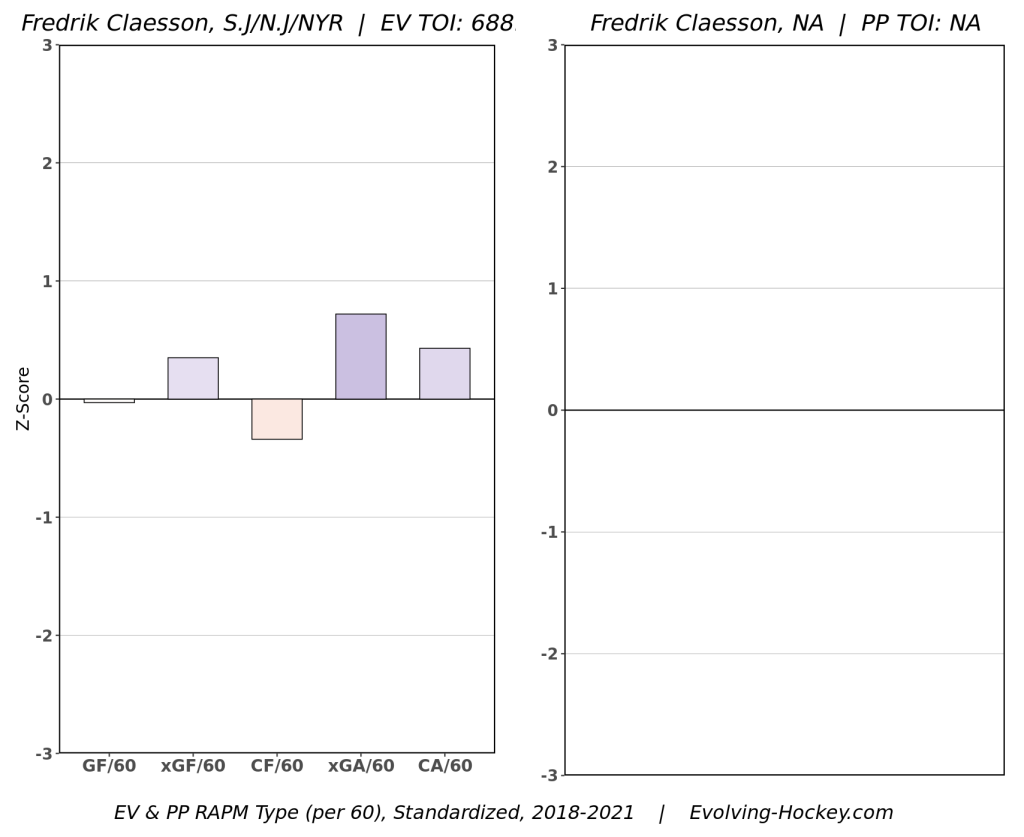 Claesson, 28, is on a one-year ticket that he signed in the off-season with the Sharks, one which carries a $700,000 cap-hit. He's on the taxi squad, though, and as such, doesn't impact the Bolts books until such time as they need to call on his services. He's played four games for the Sharks this season and left those proceedings without a point to call his own.
You may also be interested in: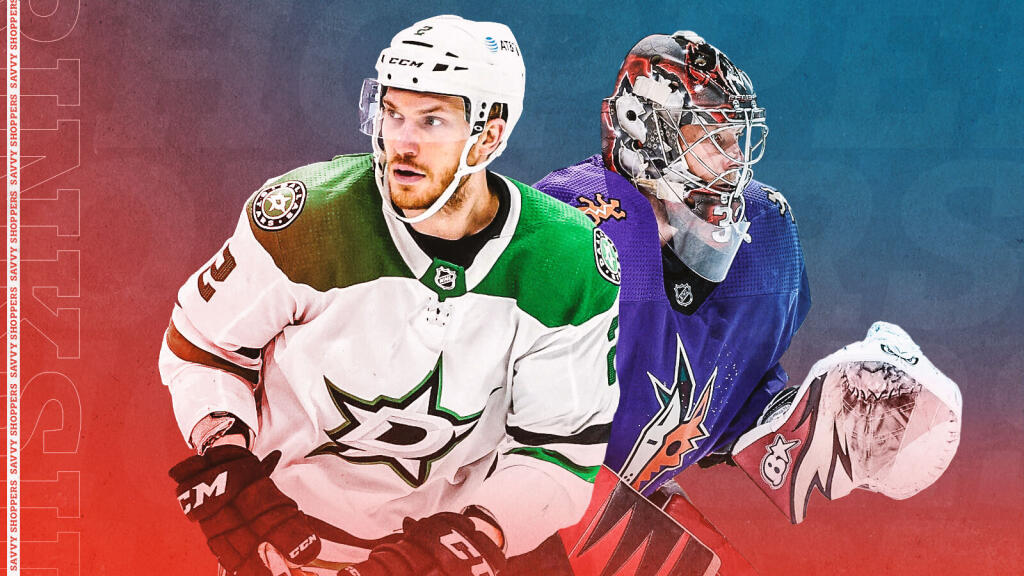 The Trade Deadline Buyer's Guide to Savvy Shopping
This article is about: