2020-21 Trade Deadline
Washington Capitals acquire Anthony Mantha from Detroit Red Wings for Jakub Vrana-plus in blockbuster deal
The Washington Capitals made a
massive
addition to their roster before the 3 PM Eastern deadline, acquiring
Anthony Mantha
from the Detroit Red Wings for
Jakub Vrána
,
Richard Pánik
, a 2021 first-round pick, and a 2022 second-round pick.
The NHL Network's Kevin Weekes, who really emerged as the insider for this deadline, broke the news. His report was followed by a chorus of corroborating reports from every corner of the hockey world.
**Breaking News**

Hearing @DetroitRedWings are moving Mantha to @Capitals for Panik / Vrana and more @TSNHockey @NHLNetwork @NHL #HockeyTwitter

— Kevin Weekes (@KevinWeekes) April 12, 2021
There's a lot going on here, so let's just start with the marquee name: Anthony Mantha.
Mantha, 26, was a Red Wings first-round pick way back in 2013, and he's in year one of a four-year, $22.8-million deal with a $5.7-million annual cap charge that was signed just last November. He leaves the Red Wings with 21 points (11 goals, 10 assists) in 42 games this season, and pretty inspired two-way results.
Anthony Mantha, acquired by WSH, is an excellent playdriver at both ends of the ice and a strong scorer. On a very good value contract as well. #AllCaps pic.twitter.com/rs5EopJm8I

— JFresh (@JFreshHockey) April 12, 2021
It's also reasonable to imagine a scenario where Mantha's outputs take a pretty substantial turn for the better with a better supporting cast. He's spent the vast majority of the year on Dylan Larkin's flank, opposite Robby Fabbri, a pair of players who doubtless represent the best Detroit has to offer. It's just that Washington has Nicklas Bäckström, Alexander Ovechkin, Yevgeni Kuznetsov, T.J. Oshie, and on, and on.
The hearty bounty going Detroit's way is highlighted at the top by Vrána.
At 25-years-old, Vrána is a year younger than Mantha. He's on the home stretch of a two-year, $6.7-million deal that carried a $3.35-million cap charge. He's due for restricted free agency this off-season, and will have arbitration rights, doubtless an extenuating circumstances that made him available to the Red Wings in the first place.
Jakub Vrana, acquired by DET, has been stuck in third line minutes but he's one of the league's most efficient goal scorers at 5v5, has an excellent shot, and is no slouch at driving offence either. #LGRW pic.twitter.com/84ciheyI0l

— JFresh (@JFreshHockey) April 12, 2021
The Capitals drafted Vrána 13th overall in the 2014 draft, and he's contributed 157 points in his 284 games with the team.
Pánik, 30, has struggled to live up to the considerable investment that the Capitals made on his account in the 2019 off-season, a four-year pact with a $2.75-million cap charge. Just last week the Capitals cleared Pánik through waivers, burying about $1-million of his salary in the process.
Richard Panik, acquired by DET, is a perfectly good bottom six winger with two years left on a $2.8M contract. Not bad value but not the kind of deal most teams want in a flat-cap environment. #LGRW pic.twitter.com/vDv7tQxgK7

— JFresh (@JFreshHockey) April 12, 2021
He's a perfectly fine bottom-six forward, independent of his price tag, but a team like the Red Wings, still years away from realistically fielding a competitive roster, can absorb that hit with relative ease. Who knows, maybe they'll retain salary and trade him themselves at some point? That would certainly track.
The picks are what they are: Super valuable ammunition to load into the rebuild chamber.
This whole deal may seem a bit rich for the Capitals, but Mantha is an upgrade on Vrána, with cost-certainty well-beyond this season, and they also dispatched of Pánik's deal with two years left. That's just the price of doing business, and for a team like the Capitals, it's all about getting as many cup runs in as possible with this core before the window slams shut. They can worry about the draft at another time.
You may also be interested in: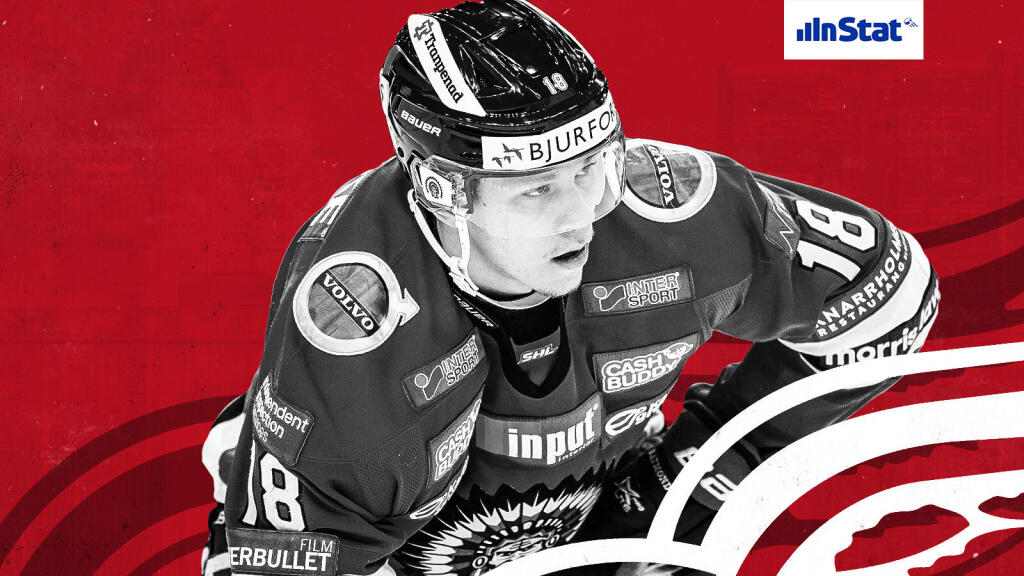 The EliteProspects Rinkside 2020-21 Off-Season Prospect Pool Rankings: the No. 3-ranked Detroit Red Wings
This article is about: