NHL Entry Draft 2021
Buffalo Sabres win the 2021 NHL Draft Lottery
Well, something had to go right for the Buffalo Sabres eventually, and that something is the 2021 NHL Draft Lottery. They managed to retain the first overall selection, a spot they held going into the process by finishing in last place in the regular season.
This is the third time in franchise history that the Sabres have won the draft lottery. They last won the lottery in 2018, and used the first overall pick to draft Rasmus Dahlin. They also won it in their inaugural season, drafting Gilbert Perreault with the No. 1 pick in the 1970 NHL Entry Draft. They also drafted Pierre Turgeon with the first overall pick in 1987. That all adds up to four first overall picks, including their selection in this year's draft.
With Owen Power's grip on the top spot in this year's draft getting more solid with each passing day, it seems likely that they'll add his name to the list. For a team that has struggled so mightily to build an NHL calibre blue line, that's going to a welcomed addition to their prospect pool.

For the most part, there wasn't much suspense to this year's lottery. The draft's order was unscathed from the fourth overall pick right to the 15th. The only other shift was the upstart Seattle Kraken getting a tip of the cap from the hockey gods, sending them from the third overall spot to second. That move came at the expense of the Anaheim Ducks, who fell to third overall.
This was what the board looked like when it was all said and done.
Buffalo Sabres
Seattle Kraken
Anaheim Ducks
New Jersey Devils
Columbus Blue Jackets
Detroit Red Wings
San Jose Sharks
Los Angeles Kings
Vancouver Canucks
Ottawa Senators
Chicago Blackhawks
Calgary Flames
Philadelphia Flyers
Dallas Stars
New York Rangers
If it feels like there was far less movement in this year's lottery, that's because that really is how things played out. Only two teams swapped positions, and it's not like any took a springboard from the teens to the top of the draft.
That was, of course, by design. The league announced several structural changes to the format of the draft lottery in March, and this is the result.
For starters, a team can no longer move up 10 spots or more in the lottery. That takes a big bite into the potential intrigue. Perhaps most important of all, only the top two picks were up for grabs anyway, a departure from the three-lottery system of years past.
Ultimately, it made for a pretty paint-by-numbers process. Whatever the case, the league's worst team took home the first overall pick, and its newest franchise is picking one spot later. We can take some solace in how right that seems on its face.
You may also be interested in: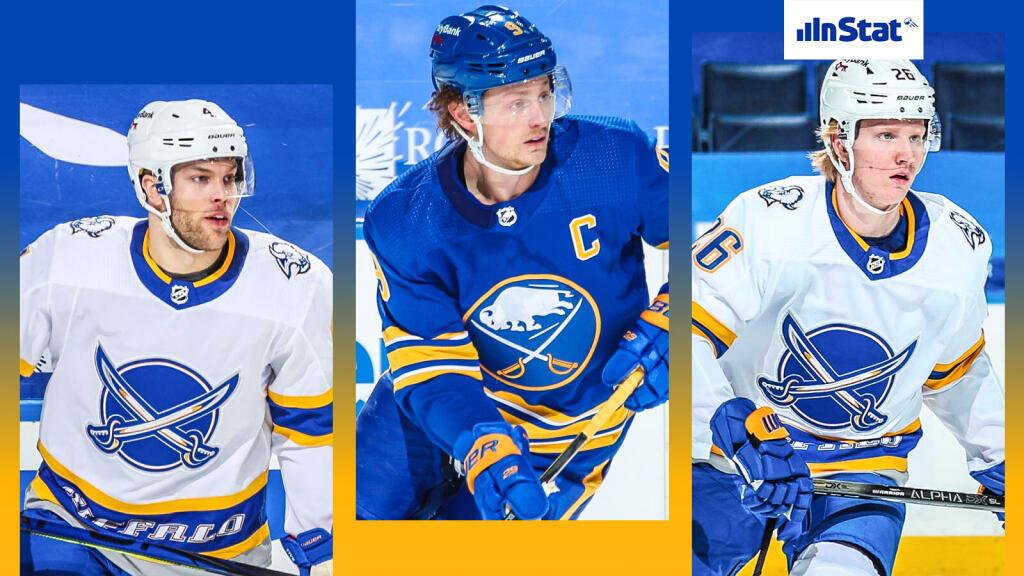 Systems Analysis: How a lack of puck-support helped sink Ralph Krueger's Buffalo Sabres
This article is about: