NHL
Henrik Lundqvist retires from NHL after 15 season
Henrik Lundqvist
announced his retirement from the NHL with a press conference in Gothenburg, Sweden on Friday morning, calling it a career after 15 seasons.
August 20, 2021
The former New York Rangers netminder was largely considered one of the best goalies of a generation. The five-time All-Star went 459-310-96 in 887 regular season games and 61-67-0 in 130 postseason games and won the Vezina Trophy in 2012. He is the Rangers' active leader in career save percentage (.918), goals against average (2.43) and shutouts (64).
Lundqvist backstopped the Rangers to the Stanley Cup Final in 2014 but the club was defeated by the Los Angeles Kings in five games. He helped lead Sweden to a Gold Medal at the 2006 Winter Olympics in Turin, Italy.
"For the last 30 years, I have devoted my life to the game of hockey ... and now it's time to walk away from the game I love and begin a new chapter," he wrote in a social media statement. "The future excites me. I've met so many amazing people over the years that will help to guide and inspire me in my new journey."

Last summer, he signed a one-year contract with the Washington Capitals as a free agent but was unable to play due to a heart condition and underwent open-heart surgery in January. The Rangers will retire his number in a ceremony at Madison Square Garden next season.
"It is with mixed emotions that The New York Rangers offer our best wishes and heartfelt gratitude to Henrik Lundqvist on the announcement of his retirement," the club said in a statement. "Henrik's commitment to excellence made him one of the best goaltenders to ever play the game of hockey, and we are so fortunate to have witnessed his greatness firsthand for 15 years. As we congratulate Henrik on an extraordinary career and a lasting legacy of success, charity and character, we are honored to announce that we will retire his number and raise his jersey to the rafters at an upcoming game this season.
"Henrik is, and always will be, a Ranger."
The 39-year-old Swede was the face of the Rangers for more than a decade and a popular fixture in New York City. Nicknamed by fans "King Henrik," his fame rivaled that of other athletes in the area like Derek Jeter, Eli Manning and David Wright, putting hockey and the Rangers squarely in the spotlight of the largest and most important media market in North America.
Before he starred on Broadway, Lundqvist played for Frölunda HC, the Swedish team he grew up watching with his father and his twin brother Joel. He led the team to four playoff appearances and titles in 2003 and 2005.
The Rangers drafted him in 2000 in the seventh round. His first starts came against the rival New Jersey Devils. He lost one in overtime and won the next.
Lundqvist had hoped to play again this season but told the New York Post's Larry Brooks that he experienced chest pain with too much exertion.
"It's all still fresh. I decided only a few days ago," he told the Post. "But I am at peace. I look back at my career, and all I have is gratitude and pride. I am just so grateful."

You may also be interested in: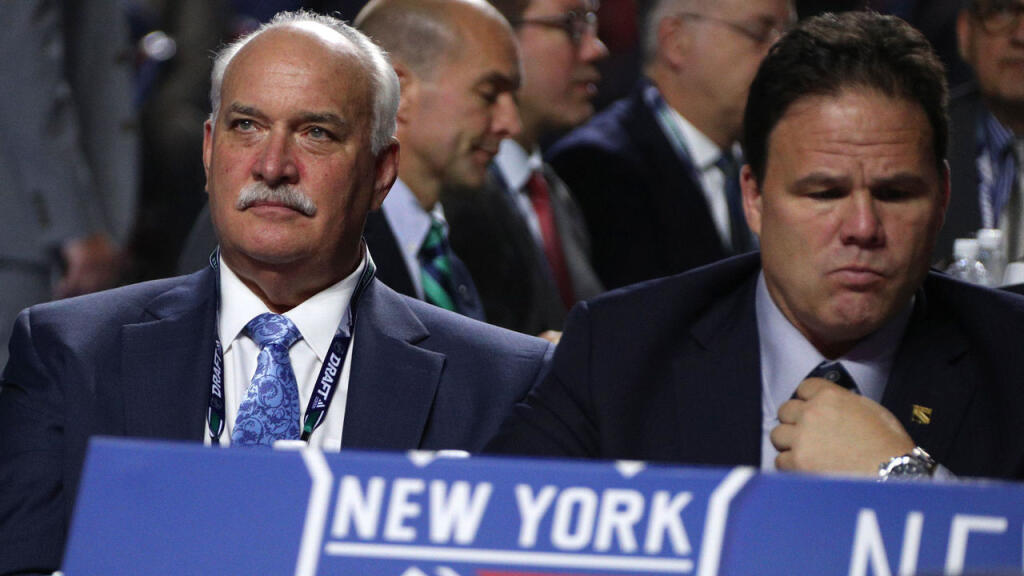 New York Rangers fire Jeff Gorton, John Davidson
This article is about: