NHL Entry Draft 2021
Samu Tuomaala wants to light up the scoresheet in North America
Samu Tuomaala has speed and scoring touch in bunches, and this upcoming season is a chance for the Finnish forward to use them as a springboard for his development. That's what the Philadelphia Flyers hoped for when they drafted Tuomaala 46th overall, in the second round of the 2021 NHL Entry Draft.
Although he got his feet wet with the big club in Kärpät, he mostly played in the Finnish junior circuit and shined there with 15 goals and 31 points in 30 games. In the post-season, Tuomaala registered four points in five games.
"I was pretty happy with the way that I played with the U20 team all season," Tuomaala told EP Rinkside. "I was happy to play against men. I will be playing in North America this season."
Tuomaala was ranked 46th in the Elite Prospects 2021 NHL Draft Guide. In that same guide, it talks about how the prospect would often swing wide as he gathers speed, but since he's arrived in North America that's starting to change. In the 2021 World Junior Summer Showcase, the winger started taking a more direct path to the net. He didn't always score but two points in five games off of 11 shots is nothing to scoff at either. This is a learning experience for him and that's why this tournament and Philadelphia Flyers Development Camp are critical for him to get off on the right foot so he can have a successful season.
"Speed is my weapon. I like to use that and shoot a lot," Tuomaala stated.
At training camp, the Flyers told him what he needed to work for this season. "The Flyers told me to work on my physical play and defending," Tuomaala added.
Philadelphia Flyers Senior Advisor to the General Manager/Player Development Mike O'Connell ran camp and after three days had this to say about the young Finn dealing with the physical and mental demands.
"It's extremely important. He's a fun player to watch. Every time he gets on the ice, he kind of brings me out of my seat watching this kid go. Very enthusiastic. We just want to educate him as much as possible in a short period of time. He's going to be a fun player to watch and a fun player to develop. Language has increased and improved dramatically since he's been here. Hopefully, we'll send him the right message when he leaves us. We'll just get to spend a little bit of time with him over the course of this year and kind of watch how he develops. Help him develop. We're looking forward to having this young man in the organization for a long time."
One thing that can make Tuomaala a more efficient player in the offensive zone is to win 1-on-1 battles. Sometimes the puck will find you as a player and other times you have to go and get it. At camp, he wasn't as engaged as I liked but when I asked him about it after the draft, he had something else to say.
"I feel comfortable in 1-on-1 battles. I need to improve in this area," Tuomaala stated.
As we all know it's one thing to talk about it and another to do it and I do think he will start to do it more often this year especially when his North American coaches get after him about it.
Tuomaala played in a 3-on-3 mini-tournament with players from Flyers rookie camp. His team did very well, and he scored a nice goal. Because this was played on half-ice, that first step that he has enabled him to get past the defender and right to the net. When he gets there, he's very definitive. He thinks the game quickly from that standpoint.
Something else Tuomaala did in the "game" was pass up a shot to set up a teammate. I know he does it occasionally but with the entire Flyers development staff watching, it was cool to see. After that, he went back to taking the shots that were presented to him. On this short ice, you don't have much time to get a shot off. That's good practice for him no matter when he may play this season.
Over this summer it seems like Tuomaala now has more force behind his wrist shot. There's no doubt he's been working hard on his game knowing that he has a chance of turning pro this year.
One place Tuomaala shines is on the power play. He can be a formidable trigger man in the future. You can see there isn't much lag time in his one-timer which will work at any level. Some players are made for the power play and this winger is one of them. It will take some time for him to work his way there if he gets to the NHL because of the natural established talent that will get that time to start but this is a good talent to have.
The Sudbury Wolves took Tuomaala in the CHL Import Draft. This could be one of the teams he eventually plays for this year when this camp ends. That determination won't be made right away but the Lehigh Valley Phantoms camp isn't that far out. I don't think he's ready for the AHL just yet. I do think the best course of action would be to play for Sudbury since the OHL is likely to have a full season this year.
Tuomaala's ceiling would be a second-line player. He has some high-end skills, and then he has some work that must be done in other areas as I outlined to reach his potential. I wouldn't call him a lock for the NHL, but age is on his side. He will turn 19 in January of 2022. So right now, getting him in North America was smart and, in the end, could help him stay on track to get him into the NHL in the next 3-4 years.
The Flyers aren't going to rush him, and having a deep system is a nice fail-safe for Tuomaala. Fans should be excited about him, but cautious optimism is always best.
You may also be interested in: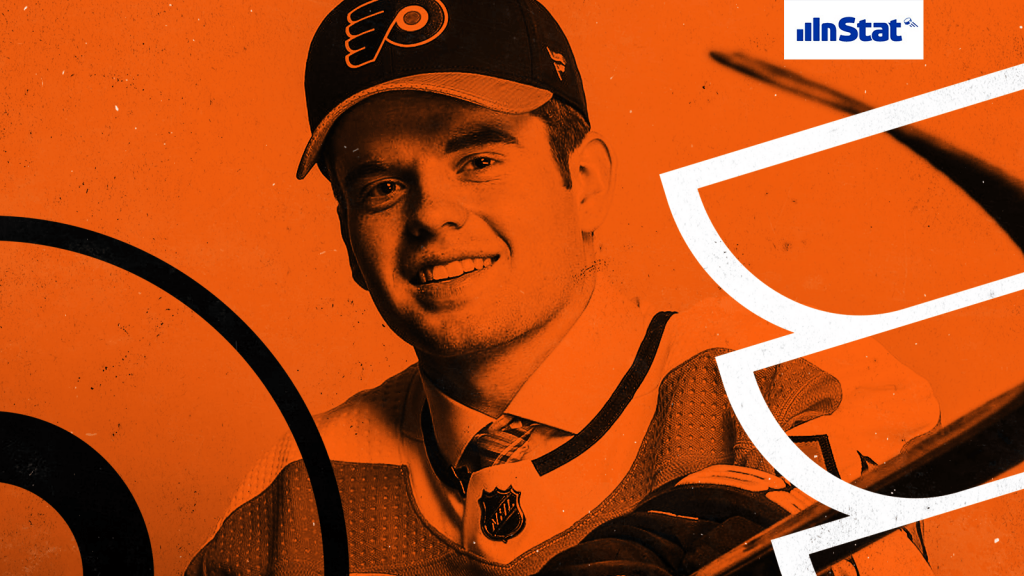 The EliteProspects Rinkside 2020-21 Off-Season Prospect Pool Rankings: the No. 21-ranked Philadelphia Flyers
This article is about: