NHL
Montréal Canadiens will not match Carolina Hurricanes offer sheet to Jesperi Kotkaniemi
So ends the Jesperi Kotkaniemi era of Montréal Canadiens hockey.
The clock struck midnight on the Carolina Hurricanes one year, $6.1 million offer sheet to Kotkaniemi, and the Canadiens decided not to match the offer. That means that Kotkaniemi is headed to Raleigh, now a member of the Hurricanes organization, and that the Canadiens will receive the Hurricanes first- and third-round picks in the 2022 NHL Entry Draft.
"Carolina has used a tool available to them in the collective bargaining agreement and we accept that decision," Canadiens general manager Marc Bergevin said in a statement released by the team.
Kotkaniemi, 21, was the Canadiens' first pick in the 2018 NHL Entry Draft, third overall, and has played three NHL seasons since then. His strong underlying results and 34 points in 79 games as an 18-year-old rookie seemed to suggest that the Canadiens were right to take him with the pick, widely considered something of a reach at the time, but he's struggled to build on that strong first season in the two years that have followed.
Then-Canadiens head coach Claude Julien seemed to sour on Kotkaniemi in his second season, eventually resulting in the Finnish two-way pivots demotion to the Laval Rocket. He returned to the lineup this season, but new head coach Dominique Ducharme limited his ice-time and even healthy scratched him at points in the Stanley Cup playoffs.
All told, Kotkaniemi leaves the Canadiens with 62 points in 171 NHL contests, having never really lived up to his billing as a top-three pick. The hope, from the Hurricanes perspective, is that there's still enough runway for Kotkaniemi to regain his rookie form, with the change of scenery acting as a catalyst for his development.
Jesperi Kotkaniemi, signed 1x$6.1M by CAR, has not seen the same success in the regular season as he has in the playoffs (boosted by a 23% shooting percentage) since he was a rookie. #LetsGoCanes pic.twitter.com/uLR4jWvNNT

— JFresh (@JFreshHockey) September 4, 2021
Certainly, it would be hard to reconcile this sort of investment based on what Kotkaniemi has shown in the last two seasons.
They say revenge is a dish best served cold, and it seems as if Hurricanes general manager Don Waddell got his. The Canadiens, one must remember, signed Sebastian Aho to a front-loaded, five-year, $42.295 million offer sheet in the summer of 2020, one which the Hurricanes matched.
The Hurricanes kept Aho, and two years later, added Kotkaniemi to their ranks with that same mechanism.
You may also be interested in: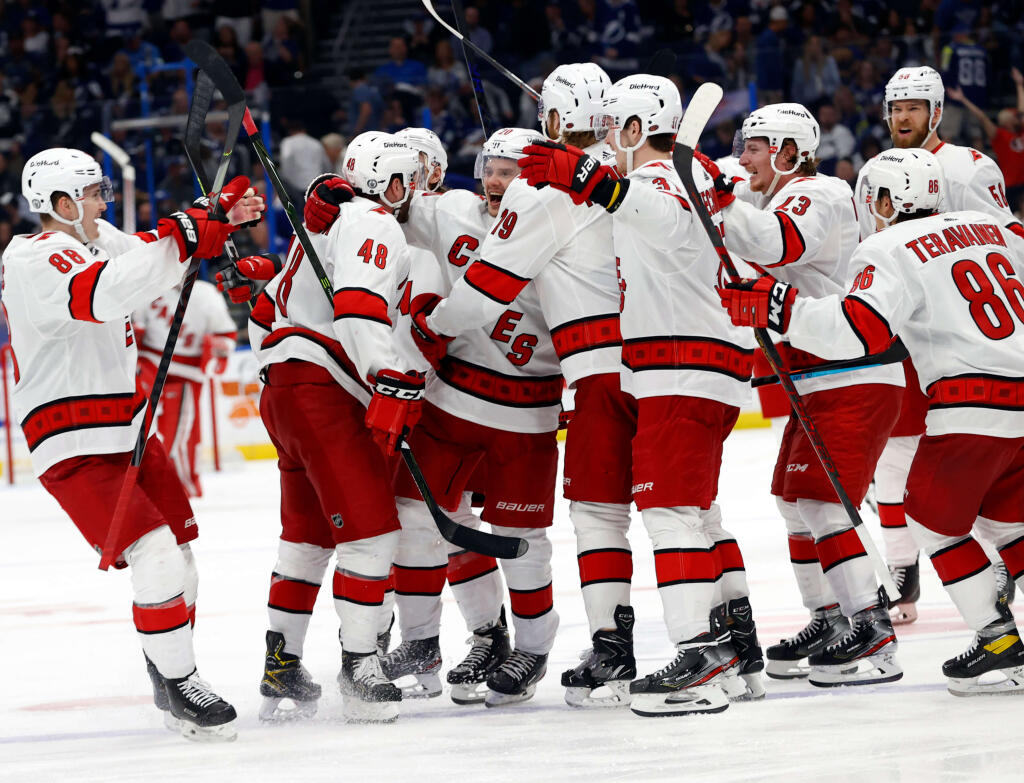 Where do the Carolina Hurricanes go from here?
This article is about: