NHL
Film Room: Right place, right time drives Jonathan Dahlén's early success
When Jonathan Dahlén finally made the trek from Sweden to North America, he had already captivated a fanbase. See, the 2016 Vancouver Canucks' second-rounder already had established chemistry with a soon-to-be star in Elias Pettersson. It was a match many thought could continue in the NHL.
What followed a little more than year from that moment wasn't Dahlén accelerating past the AHL to rejoin Pettersson in the NHL. Instead, Dahlen floundered in an environment that seemed to work against him at every turn.
A late-season trade to the San Jose Sharks wasn't enough to convince Dahlén to stick around. So instead, he went back to HockeyAllsvenskan, a league where he had already won the MVP. There, he produced two seasons of video game-like stats and highlights.
Now, Dahlén is back in North America, playing regular minutes in the NHL. His six goals co-lead both the San Jose Sharks and the franchise that's fanbase once anointed him as soon-to-be top-six forward.
To understand Dahlén's success, one must understand what he isn't.
He is not a dynamic transition threat who uses speed to overwhelm. He doesn't consistently draw defenders towards him and then cut inside. His stride is closer to the bottom of the NHL than average, and while it's offset by edge-to-edge quickness, he lacks some play-connection ability in transition.
While he's crafty defensively, he's far from a standout puck battler or even puck protector.
These have always been true, and yet, Dahlén has always scored. How is he doing it? By always being in the right place at the right time.
Dahlén moves non-stop, often away from the net. That might seem counterintuitive to score goals, but it's the key ingredient for sustainable off-puck scoring in the NHL. He reads the play, anticipates his teammates' decisions, and moves accordingly. The result is a player constantly flipping between supporting battles along the boards and getting open in the slot.
As the puck moves to the perimeter, Dahlén doesn't rush the net. Instead, he moves between defenders. Occupying that space creates uncertainty for which defender is supposed to cover him. Wait too long to decide, and Dahlén gets a clean deflection or shot. Get aggressive, and he simply exits the space and gets open in a new area. Sometimes, his movements into space are timed so well that the nearby defenders don't even process his presence.
Dahlén's off-puck movements use both the length and width of the offensive zone. He uses the space along the weak side boards to dip off the radar before timing his movement to the inside. He uses the length of the ice by circling high and then rushing into the slot from above. If he doesn't get the puck, he circles to the boards to support the puck and then repeats the process.
That ability to use the length of the offensive zone also appears in Dahlén's net-front or inner-slot presence. Most players try to establish body positioning around the net-front and use contact to try to create space. For those without physicality as a strength, they fail continually.
For the most part, Dahlén doesn't bother with those futile battles. He concedes positioning to defenders around the net and engages in a battle of timing and stickwork. As one of his blue-liners winds up a shot, he moves towards them and away from the net. If a defender is even a fraction of a second too late to move with him, Dahlén's stick is free for the deflection.
While defensive breakdowns are common enough, most NHL defenders understand how to close space and recover. Enter Dahlén's ability to shoot under pressure. He adapts his shot to the pressure around him but doesn't let overwhelming pressure deter him from picking his spot as he winds up.
For the most part, shooting has driven much of Dahlén's early success in the NHL. However, I expect that his playmaking will catch up. After all, Dahlén has successfully leveraged that off-puck movement into playmaking impact for as long as he's been on the prospect radar.
Even now, arguably the most impressive sequences in Dahlén's young NHL career have been the quick-possession playmaking. Whether he's hanging out in the slot or in the rush, he's looking around and evaluating his options. When the puck lands on his stick, he usually knows the next play. Sometimes, that's a one-touch pass into the slot. Others, he delays for his desired lane to open before sending a backhand pass through a defender.
The best sequences of Dahlén's career have long been the ones where he combines off-puck movement, shooting, and playmaking. He finds space off the rush, sets up a teammate with a quick pass, relocates to a new position to get the puck back, and capitalizes on the rebound or pass. We've already seen a couple of shifts like that in the NHL.
There's no doubt that Dahlén has benefitted from the circumstances. He's been joined by Logan Couture and Timo Meier for most of his even-strength time. In addition, he plays on the Sharks' top powerplay unit, featuring Couture, Meier and Brent Burns. That's highly favourable usage for a rookie less than two months into their NHL career.
Perhaps Dahlén doesn't have quite the same opportunity on a different team – and subsequently, point totals. But he's taken full advantage of his role. He's already up to eight points in just 11 games. While sustaining a 0.7-point-per-game clip seems unsustainable, he's such an intelligent player, a player who appears unlikely to see their impact dip, even if the points dry up.
You may also be interested in: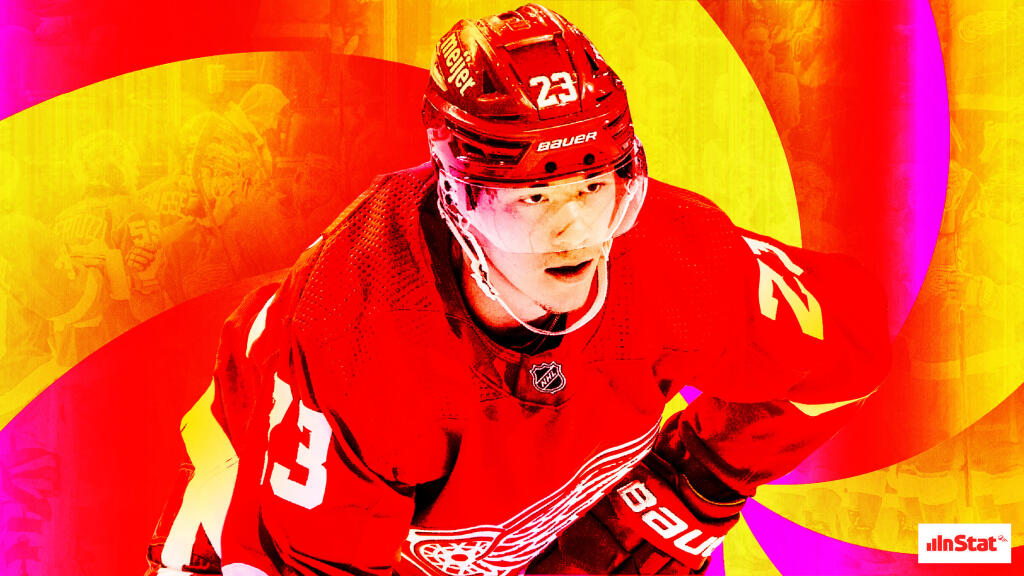 Film Room: Lucas Raymond's complete game has made the NHL transition look easy
This article is about: