Elite Prospects news
Elite Prospects proud to announce EP Pre-Draft Invitational tournament
Elite Prospects is proud to announce the launch of the Elite Prospects Pre-Draft Invitational tournament, powered by our partners at Verbero.
This tournament, set for April 14th through 17th in Colorado Springs, Colorado is going to be a two-team showcase, in which 2006-born American players will suit up for Team Elite Prospects and Team Verbero to compete in a three-game series. There will also be a skills competition as part of the event.
It's the ultimate opportunity for these players to showcase their ability ahead of each major junior league's draft. Each game will be broadcast and streamed live, and it's going to take place at the new Ed Robson Arena, the new home facility of the Colorado College NCAA Division 1 ice hockey program.
"Our goal is to provide the next generation of U.S. prospects a great opportunity for exposure in a top-level competition," said Peter Sibner, President of Elite Prospects. "Youth and junior hockey are the core of what we do at Elite Prospects, and by using our strong platform to support a high-level event, we can also provide great content to our users and subscribers. These players share a birth year and great hockey talent, but they will come from all corners of the country. They might be teammates in Junior, College or even the pro ranks one day - and so it is our goal to provide a first-class experience on and off the ice while also giving them an opportunity to connect and get to know each other."
All participating players will be provided with a free one-year subscription to Elite Prospects "Premium" with automatic "Verified" profiles, which will allow the players to turn their EP profiles into a recruiting tool or a hockey résumé.
POWERED BY VERBERO
Verbero, a leading hockey equipment manufacturer in North America, has been tabbed as the official equipment supplier for the event. The Nashville-based company will provide the two participating teams with their uniforms, and will present the award for each game's "Most Valuable Player" during the invitational series.

"Verbero is honoured to partner with Elite Prospects and the incredible athletes attending the EP Invitational. This pioneering event is the beginning of something very special and we will be front and center, supporting EP every step of the way," said Andy Sutton, CEO of Verbero.
Visit www.verbero.com for more information on their full suite of hockey products.
EXPERIENCED COACHING STAFF
The Elite Prospects Pre-Draft Invitational will feature the following coaches*:
Scott Gordon - Head Coach, U.S. Men's National Team 2010 and 2011 IIHF Men's World Championship; Assistant Coach, 2010 U.S. Olympic Men's Ice Hockey Team
Ryan Ward - Director of Player Development, Tri-City Storm (USHL)
Lou Vairo - Scout, 1980 U.S. Olympic Men's Ice Hockey Team; Head Coach, 1984 U.S. Olympic Men's Ice Hockey Team; Assistant Coach, 2002 U.S. Olympic Men's Ice Hockey Team
Brandon Dennis - Regional Scout, Chicago Steel (USHL)
Landon Smith - Scout, Salmon Arm Silverbacks (BCHL)
Jason Deskins - General Manager & VP of Hockey Operations, Youngstown Phantoms (USHL)
*Additional coaches may be added prior to the event.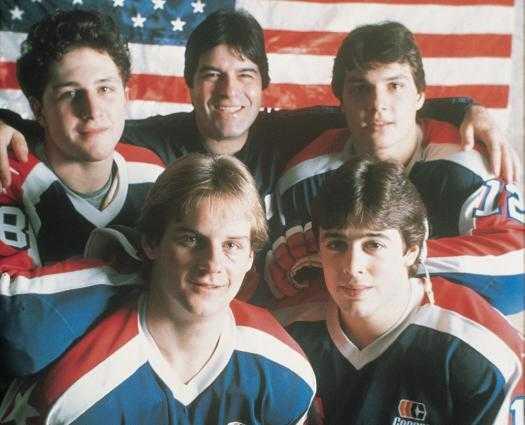 Lou Vairo, head coach of the 1984 U.S. Olympic Team, is surrounded by members of the Diaper Line, including Ed Olczyk (right), Pat Lafontaine (bottom right), David A. Jensen (bottom left) and defenseman Al Iafrate. Lou will be one of the coaches at the EP Invitational in April

PERFORMANCE TESTING (provided by ATHLETIX)
As an additional bonus, the event will hold "combine"-type off-ice performance testing sessions, hosted by Athletix, for each player, with highly valuable and accurate analysis of the testing data. The results will be made available for the participants to upload the results to their Elite Prospects Premium profiles. For more information on Athletix, visit https://www.athletix.dev.
PLAYER REGISTRATION
ONLY 2006-born players based in the United States may have a parent/guardian, coach or advisor register the player for a chance to be selected as a participant in the event. If you are interested in participating, and you meet the above qualifications, please email ed.palumbo@eliteprospects.com.
SPONSORSHIP / MEDIA / GENERAL INQUIRIES
Please contact the Elite Prospects staff for further information:
Ed Palumbo
Team Sales & Hockey Director
ed.palumbo@eliteprospects.com
Rob Love

Team Sales & Business Development
robert.love@eliteprospects.com
You may also be interested in: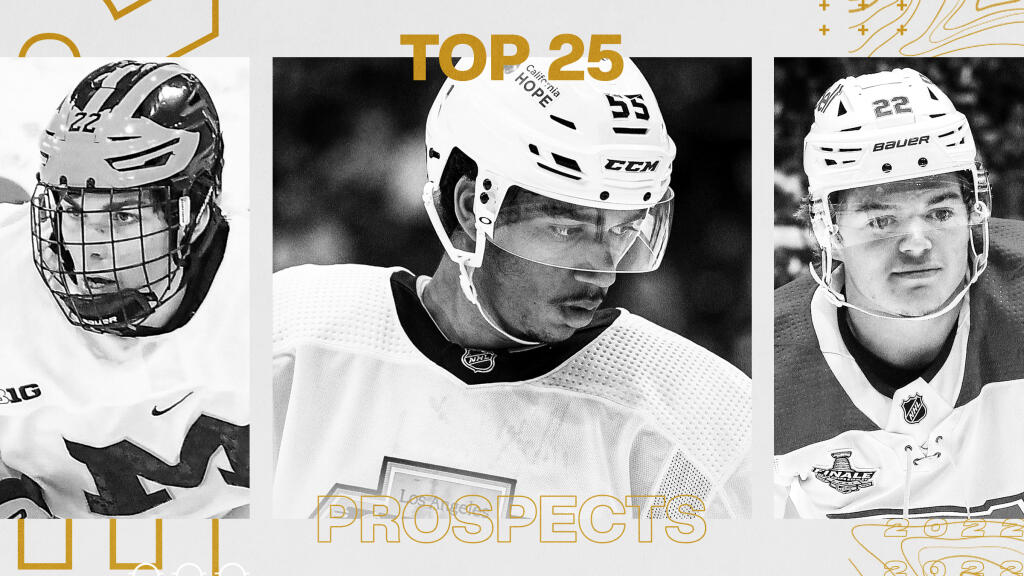 Ranking the NHL's top 100 affiliated prospects in 2021: Skaters 25-1
This article is about: