2021-22 Trade Deadline
Florida Panthers acquire Claude Giroux, Connor Bunnaman, German Rubtsov from the Philadelphia Flyers for Owen Tippett, pair of draft picks
The Florida Panthers aren't messing around. First,
they acquired
Ben Chiarot
from the Montréal Canadiens. Then today, they acquired forwards
Claude Giroux
,
German Rubtsov
,
Connor Bunnaman
, and a 2024 fifth-round pick from the Philadelphia Flyers for a bounty of futures that includes
Owen Tippett
, a 2024 first-round pick, and a 2023 third-round pick.
Giroux is a pure rental for the Panthers as a pending unrestricted free agent making $8.275 million against the cap, considered by many to be the top asset available at this year's deadline. The Flyers have also retained the maximum allowable 50 percent of Giroux's salary, bringing the cap charge down to about $4.14 million against the cap.
Even at 34-years-old, Giroux has remained remarkably effective as a top-line forward, producing 42 points in 57 games with the Flyers this season. As colleague JFresh points out with the help of his player cards, he's driving incredibly strong two-way results, too.
Claude Giroux, traded to FLA, is a versatile high-end 1st line forward who drives play at a high level at both ends of the ice and makes the players around him better. #FlaPanthers pic.twitter.com/xs14yfePzp

— JFresh (@JFreshHockey) March 19, 2022
Bunnaman, 23, is in the midst of a tough season, and probably won't be much more than organizational depth for the Panthers. He recently cleared waivers, and has failed to play productive hockey at either the NHL or AHL level this season. Rubtsov, 23, was once a first-round pick, but he's failed to make much hay in North America (either at the AHL or NHL level), and is probably destined for Europe at season's end -- not much going on there.
In Tippett, the Flyers have added a high-end prospect to their system, a former 10th overall pick that has failed to catch on with the Panthers. In 94 NHL games thus far in his career, the 23-year-old power winger has only registered 33 points. The hope is that a change of scenery and more opportunities further up the lineup will help him unlock his full potential.
If the return seems modest, one should also note that Giroux had a full no-trade clause, and that played a distinct role in shaping the market for his services. The Colorado Avalanche, for example, were hard after the veteran forward, but his preference for a trade to Florida may have been the determining factor here rather than the return that the Flyers could secure.
You may also be interested in: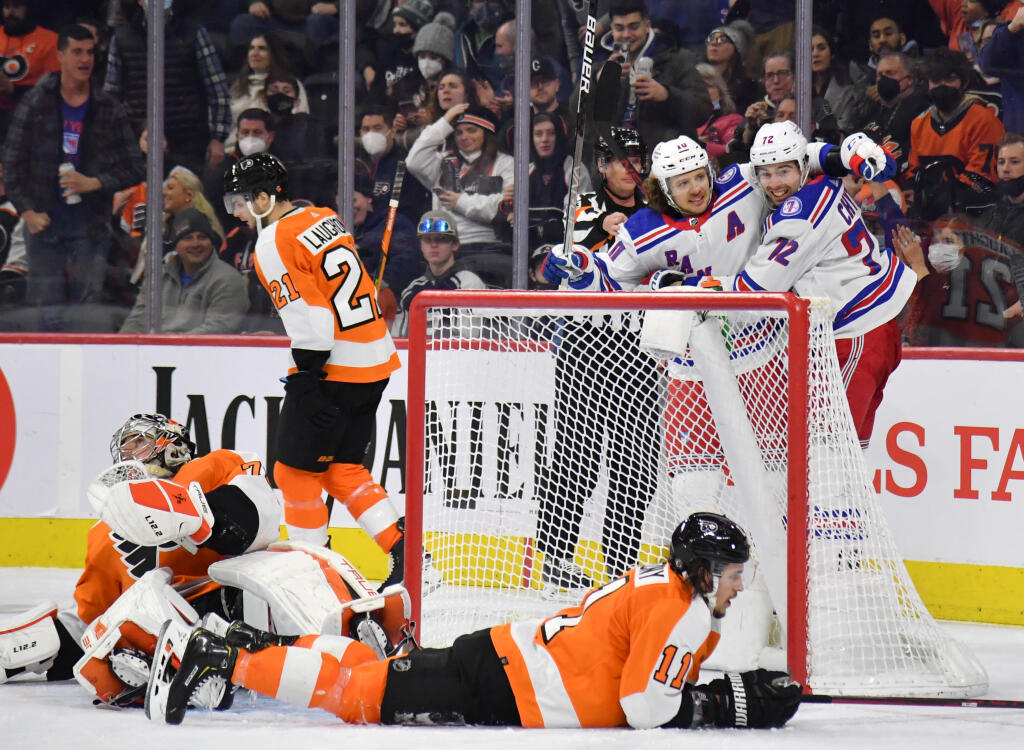 What We Learned: Rebuild now a necessity for Philadelphia Flyers
This article is about: