2022 NHL Entry Draft
Adam Ingram could be second round gold
Adam Ingram is one of those players who has been on scouts' radar for a few years. He's also a player that had to "prove it" in his draft year to garner considerable attention. This season he potted 26 goals with 55 points in 54 games for the Youngstown Phantoms. Before the draft, teams will be projecting what Ingram could be at the NHL level and then will decide if he is going to get snapped up towards the end of the first round or in the second round.
"Going into the season, I wasn't sure about what to expect. In the first game of the year, I was on the fourth line," he told EP Rinkside. "After playing well at both games at the Fall Classic and getting the trust of the coaches. I worked my way up from there."
Ingram's story is different than some other draft-eligible players. He felt like he needed to play even during the COVID-19 pandemic and found a home with the Selkirk Steelers in the MJHL for the 2020-21 season.
"I only played eight games last year because of Covid. Our season got shut down in the USHL. Getting in those extra games last year really helped at the start of this season," Ingram said. "I was able to play 20 minutes outside of where I live (Winnipeg), so I was still at home. I was pumped up to have this opportunity last year. I feel like based on that, I did a really good job this season."
Some players are split down the middle regarding playmaking and scoring. Ingram can do both and feels strongly about it.
"I like playing center, I'm a good playmaker," he said. "I've been on wing mostly the rest of the year. I think I am a playmaker."
Then he talked about his best offensive attribute.
"I think it's my shot. I can score from distance with my wrist shot, and I can score from in tight as well, Ingram said with confidence. "Later in the year, I scored a couple in front of the net. I'll get to the dirty areas sometimes."
Ingram led his team in scoring. That's something that NHL personnel like. Anytime a player can accomplish a goal, they're happy to see it.
"Going into the year the first couple of games, you feel it out. After that it was something I thought I could do," Ingram admitted. "My linemates were a key part of success. Power play as well. It was a pretty big accomplishment for me."
Here's one NHL scout's assessment of Ingram:
"He's an opportunistic offensive player. He anticipates and has a goal scorer's release."
Even though Ingram has a 6-2 frame he can build on, he knows he must play well in all facets of the game.
"Starting off the season I felt like I wasn't great in the d-zone. As the season has gone along, my coaches have said I got a lot better there," Ingram said. "That was a huge step forward for me."
Some players want to play close to home. Ingram had great reasons for committing to St. Cloud State.
"It's probably the second-closest place to home for college hockey. I like the coach and staff. They reached out way earlier than any school did. I want to go in and make an impact and make the team better. The goal is to win a National Championship," Ingram said. "My grandparents and family can watch me play. That's very important to me."
For some, the Western Hockey League is a reality, and for others like Ingram, it just didn't work out. He doesn't seem to have any regrets about his decision to play NCAA hockey instead.
"When I was younger, growing up in Western Canada, everyone thinks about playing in the Western League. The college route is right for me. I went undrafted, and then I was picked up by Red Deer a year or two later," Ingram said. "They had my rights until I left for the USHL this year, and now Seattle has my rights."
The fact that there will be an NHL Scouting Combine this year means players like Ingram get one more chance to put themselves out there with the media and with teams to remind them to call their name on draft day.
"It should be a really good experience. I'm looking forward to the combine. It's mainly been zoom calls right now with NHL clubs. When you're in person, it's a lot better than on a screen," he said. "Obviously, that's tough. When you're in person, it's a lot better."
Ingram is trying not to think too much about draft day, but I did get him to dream about playing in a warmer climate than Winnipeg.
"I'd love to go day one, but if not, day two is just as good," he said. "I may enjoy it. I enjoyed a warmer winter this year in Ohio. I didn't have to put on a jacket all winter. I can see myself wearing a t-shirt in December."
NHL teams will want to know what Ingram's offseason training will be like. It will include skills and speed training and one other key ingredient.
"This offseason will be dedicated mainly to getting stronger. I'm light right now, but I use my arms. I have a pretty big reach. It helps me to protect the puck," he said. "I can keep the puck far away from my body. It makes it harder for defenders to get their sticks in there. Once I put on some more weight, I can be more physical."
Ingram can be a second- or third-line player. His development is right on schedule, and if an NHL team gives him three years in college to develop, there will be a nice prize waiting for them after that. He might not be a center, but he knows how to contribute on the scoresheet. He will score some goals, and his playmaking will be a factor as well.
Let's see which team takes him.
You may also be interested in: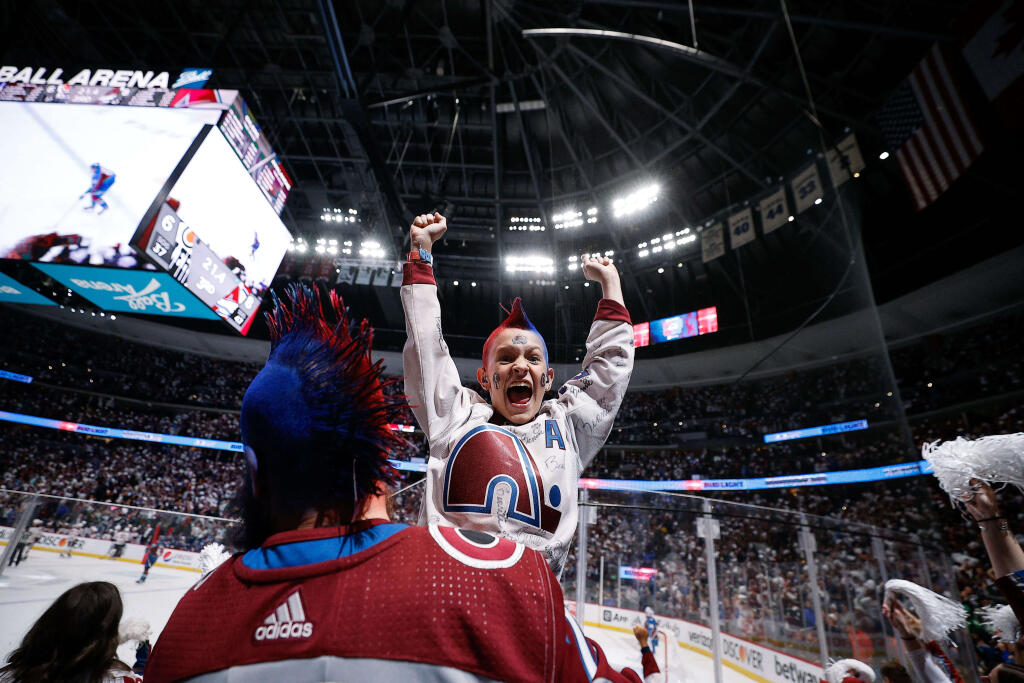 Take Town: The Conference Final rounds begin
This article is about: