NHL Prospects
Film Room: Fabian Lysell and the change of pace game
Fabian Lysell entered the WHL with inflated expectations. The first-rounder had already accumulated 26 games of SHL experience, showing a high-paced game with tools that already looked above the NHL average. The expectation was domination. By most definitions, he did not.
The skating and overwhelming pace that brought gaudy point totals in Sweden's junior leagues and carried him to the SHL in his draft year became Lysell's greatest limiters. WHL defenders pushed his attacks wide -- and kept them there. Pucks died in the corner after fruitless, single-speed rushes that most WHL defenders tasked with matching up against Lysell had no issue managing.
Just before calendars were replaced, Lysell's game started evolving. The outside lane dashes became stops, starts, and inside drives. Where he used to sprint into an unescapable situation, he started stacking the deck in his favour.
By the end of the season, Lysell looked like a new player, one more positioned for NHL success. His production reflected that, flirting with 1.40 points per game and 1.1 assists per game after mid-February. Last season, only nine players shot or set up more of their team's scoring chances (27 percent), and since 2017, only 28 of the over 3300 players tracked have beaten that mark.
This is Lysell's evolution and what it means for his projection.
From tools to impact
In Sweden, it was clear that Lysell had the tools to play a style with more changes of pace. His knees push beyond his toes, and his hips followed. With a series of driving crossovers, he powers past defenders and chews up huge swaths of ice. His hand speed keeps up, if not even exceeds, his skating speed.

Lysell's edges were nearly as impressive. For many players, cutting inside on the inside edge of their outside leg results in an arcing path. For Lysell, it's a sharp, sudden movement that sends snow flying and allows him to cut across defenders. His cutbacks, driven by the outside edge of the inside leg, provide similar separation. But those rarely appeared off the rush, where he preferred to race to the net.
That changed. Lysell started using those edges proactively rather than reactively. Where he used to drive, he cuts inside, across the front of defenders.
Lysell's high-pace attacks and change-of-pace game also play off one another. He speeds up to challenge the defender to race. When they pivot or concede ground, he changes directions and cuts across. He slows down to invite pressure, then cuts back, resets, and puts the play – his opponents and teammates -- between him and the net.
The results are a complete change in offensive opportunities. Lysell's getting inside more, which draws more defensive attention, creating more openings for his teammates. He's putting himself in more favourable situations, too. Once he cuts inside, he can shoot, pass, or further his attack to a better position. The turnovers have dropped. The scoring chances have gone up.
In the NHL, single-speed, outside lane attacks rarely work. Defenders are simply too mobile, too precise, and too aggressive. Instead, quick, frequent changes of pace -- fast, then slow, slow then fast -- are how the best in the NHL play. They seek to misdirect defenders, drawing out a reaction and then exploiting it. That's where Lysell's game is headed, and he's more likely to score in the NHL because of it.
Selection
Of course, such a dramatic shift in style also has consequences. Turnovers have dropped, but Lysell's not an efficient creator, and his desire to hunt for the perfect play leads to missed opportunities.
A few times per game, Lysell cuts inside, draws pressure, and creates a window for a teammate to move into the slot. Instead of passing, he hangs onto the puck. The chance -- and the advantage with it -- dissipate. Suddenly, he has to restart the creation process. So, he circles back, cuts away, and tries again. But with a fully formed defensive structure to deal with, it becomes much harder. That's where many of his turnovers occur.
It's a similar story in transition, where Lysell's fixation on being the sole puck carrier leads to missed give-and-go opportunities, low-percentage dekes, and no-chance shots after running out of space.
In isolation, those two are manageable. Combined, they provide a significant barrier to scoring the NHL. With time, space, and puck touches tough to obtain in the NHL, Lysell must use the advantages he created and further the ones his teammates create for him, rather than search for the perfect pass to the net front. He's shown better habits against pros before and in spurts with Vancouver, and he has the tools. Perhaps change comes easily.
---
Lysell is not a goalscorer, but he has more abilities than just NHL pace, too. He's one of the CHL's most intelligent off-puck skaters, always reloading below the puck and sprinting his routes to maximize his teammates' options. The pace appears on the defensive end, especially in direct pursuit. And he has the physical skills, part through his mechanical foundation and part through his awareness of options, to escape pressure along the walls.
In time, the game should open up more for Lysell, becoming even better at using his tools to impact the game. The play selection and scanning must improve, no doubt. But his tools provide a base from which new skills can be added and developed, just as he showed last season.
You may also be interested in: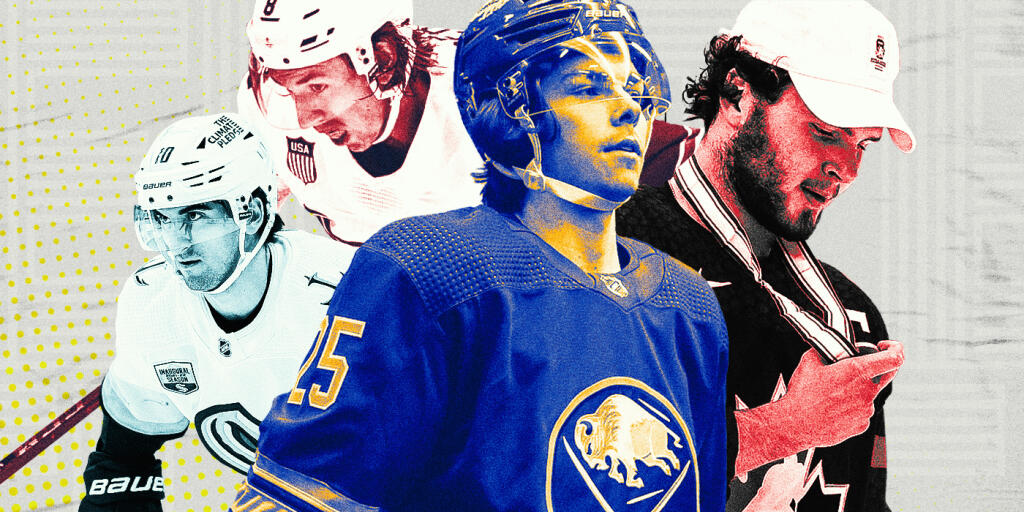 The EP Rinkside 2022 Prospect Pool Rankings
This article is about: