NHL
Juraj Slafkovský suspended two games for boarding Matt Luff
Montréal Canadiens forward Juraj Slafkovský was suspended two games by the NHL Department of Player Safety for boarding Detroit Red Wings forward Matt Luff.
Slafkovský, the No. 1 pick in the 2022 NHL Draft, hit Luff from behind in the numbers, in front of the Montréal bench during a 3-2 Canadiens shootout win on Tuesday. Slafkovsky was ejected from the game and given a major for boarding. Luff was injured on the play and will be out 10-to-12 weeks according to Red Wings coach Derek Lalonde after having surgery this week.
It was announced on Wednesday morning that Slafkovský would have a hearing. The rookie forward has appeared in 10 games this season and has three goals.
It's the second straight suspension featuring a Canadiens forward boarding an opponent. Josh Anderson was suspended two games for a similar incident against the Vegas Golden Knights, when he boarded Alex Pietrangelo.
For Detroit, Luff's injury on the play adds to a long list of ailments the team has dealt with this season. Luff himself was a call-up because of injuries, his new absence combined with the recent injury to Filip Zadina, will likely lead to another call up from the AHL for Detroit.
The NHL Department of Player safety also announced on Wednesday that Minnesota Wild forward Kirill Kaprizov had been fined $5,000 – the max allowed by the Collective Bargaining Agreement – for roughing Los Angeles Kings defenseman Drew Doughty.
You may also be interested in: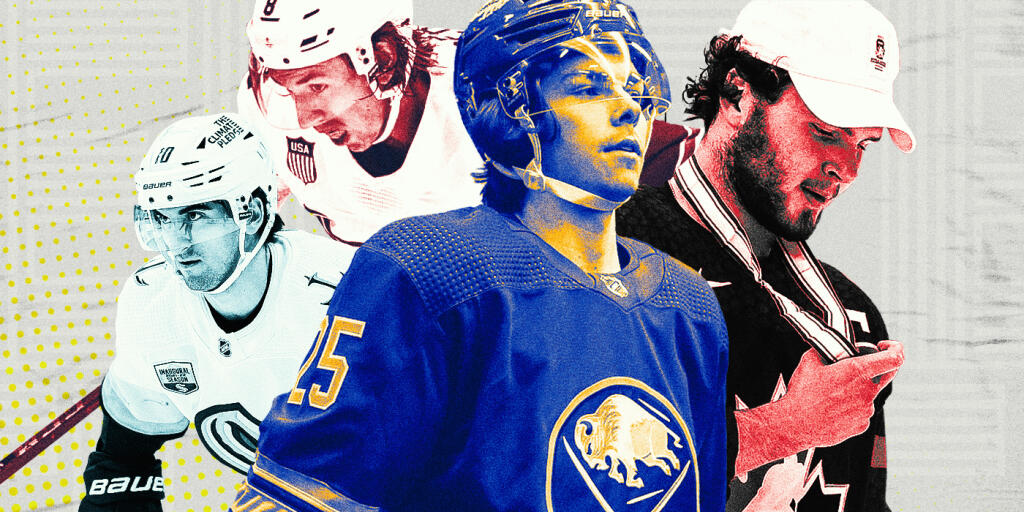 The EP Rinkside 2022 Prospect Pool Rankings
This article is about: