NHL
Vancouver Canucks, Andrey Kuzmenko agree to two-year contract extension
The Vancouver Canucks announced this morning that they'd agreed to terms on a two-year contract extension with pending unrestricted free agent Andrey Kuzmenko that will carry a cap charge of $5.5 million annually.
Kuzmenko, 26, joined the Canucks last offseason after months of speculation and courtship from nearly every one of the league's teams – the actual number of teams that expressed some level of interest is in the high 20s – on an entry-level contract after an esteemed career in Russia that included parts of eight seasons in their top league, the KHL. It was a one-year deal, the limit in term because of his relatively advanced age.
Andrei Kuzmenko, signed 2x$5.5M by VAN, has scored extremely efficiently as you might imagine considering his 25% shooting percentage. That won't sustain, but he's otherwise been a capable middle-six offensive winger. #Canucks pic.twitter.com/40RUoIgDmG

— JFresh (@JFreshHockey) January 26, 2023
The Russian winger has acquitted himself admirably since making the cross-Atlantic journey, forming instant chemistry with Canucks star Elias Pettersson en route to an exceptionally productive first season. As of this writing, Kuzmenko has 43 points in 47 games with the Canucks (21 goals and 22 assists), and his two-way profile, as illustrated by my colleague JFresh, paints his play-driving contributions in a similarly favourable light.
Every team could use a Kuzmenko in their lineup – there's a reason the courtship process was so extensive last summer. Of this much, there can be no doubt. He's proven himself a capable top-six NHL winger.
Still, it's curious to see a Canucks team in 27th place as of this writing prioritize such a player ahead of a deadline where the market for his services would be substantially higher than it perhaps should be because of his low price point. CapFriendly shows all but 11 teams are within $2-million of the cap, and wouldn't you know it, there's a bit of a correlation there with their place in the standings.
For a contending team below that threshold, Kuzmenko is a prized asset. You can fit him on the books without making a corresponding move or retaining salary or finding a third-party broker.
Apparently, the Canucks don't see it that way. The opportunity cost is no object at Rogers Arena.
There will be externalities to this signing, though. Make no mistake. This all but officially spells the end of Bo Horvat's team if there was ever so much as even a faint hope of keeping him in town. Brock Boeser and/or Conor Garland could find themselves bought out in the offseason. There's only so much money to go around, and the Canucks already have $74.5-million invested in 15 players for next season.
It's also fair to wonder if the Canucks haven't paid sticker price on Kuzmenko and won't see the return on investment that they were hoping for in the coming two seasons. The Russian winger is shooting nearly 20 percent at 5-on-5 (almost 25 percent in all-situations play), feasting on the power play, and has played more than 70 percent of his minutes next to Pettersson.
Well, I guess everyone will find out in time. The Canucks made sure of it.
You may also be interested in: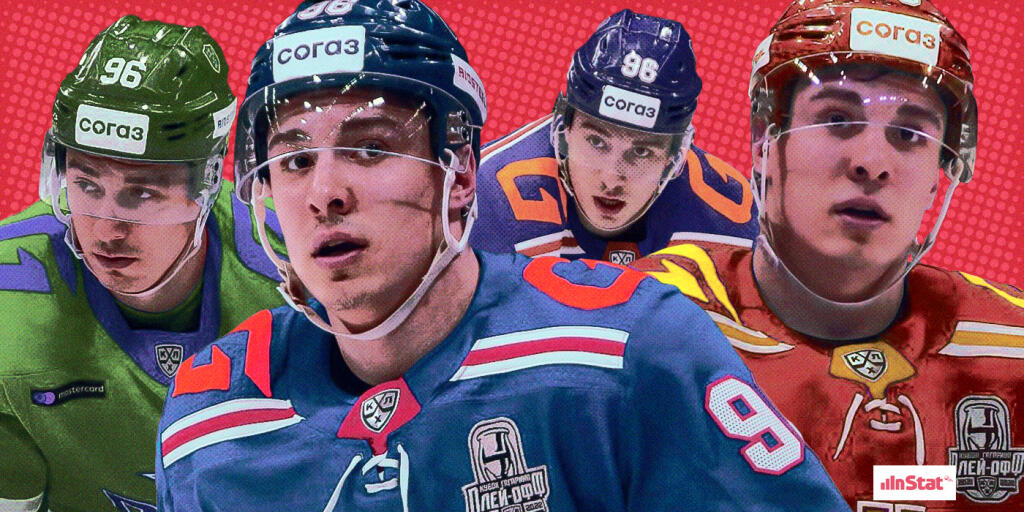 Andrei Kuzmenko is ready for an NHL roster spot
This article is about: