NHL Prospect Report
NCAA Stock Watch: Alex Laferriere continues to shatter expectations at Harvard
We're getting down to crunch time in the college hockey season, and let me tell ya, the action's never been better.
You've got the Beanpot starting on Monday, pitched battles to jockey for position ahead of the NCAA tournament (Harvard and Cornell put on a hell of a show last Saturday) taking place every weekend, and the season's near conclusion marking the start of free agency all coming together to make it one of the most compelling leagues to follow in the sport, short of the NHL itself.
You'll find coverage of all that stuff as it happens on EP Rinkside – including a preview of this year's Beanpot by my colleague Ryan Lambert, set to run first thing Monday – whether it's the third annual NCAA free agency guide or live tournament coverage. For now, though, it's time to check in on whose stock is rising, whose is falling, and who's holding steady.
Stock Rising
Alex Laferriere, RW, Harvard (Los Angeles Kings)
Only one player racked up more points than Alex Laferriere's 14 through January, and that would be his teammate and occasional wingman Sean Farrell (Montréal Canadiens). So why then am I leading with the former rather than the latter?
As always, context is key. Laferriere's been everything for this Harvard team since the calendar turned to 2023. He's scoring at an almost identical rate to Farrell at even strength when you adjust for ice time, all while playing on a defensively calibrated line tasked with taking on the opposition's best. He's escaped those matchup minutes with a plus-13 goal differential at evens.
Patently absurd numbers, right across the board. Simply put: Laferrier's been the best player in college hockey since we last ran our Stock Watch series.
The tape is every bit as complimentary of Laferrier's work. He's not a burner by any means, but the Kings prospect has definitely added a step at Harvard. His shot remains a separating skill, and he's a punishing player physically. I'll be curious to see if he goes pro at the end of this season.
Ryan Chesley, D, Minnesota (Washington Capitals)
Ryan Chesley only had three points when he left Minnesota for the Maritimes to represent his country at the World Juniors, two of which were assists in Minnesota's season-opening series against Lindenwood (all respect due).
One could very easily be fooled into thinking that the Capitals' second-round investment last July was already going awry if they weren't paying close enough attention.
That was never really the case though. It was just as simple as Chesley joining a stacked team with five other NHL draft picks on their blue line, two juniors and two seniors among them. In reality, Chesley was playing perfectly well in a limited role, his transition skill and in-zone defence every bit as potent in college as they were with the program.
Since returning to Minnesota from the World Juniors, Chesley's taken his game to a whole new level. He picked up four points and averaged 17:16 of all-situations play through January, a marked increase on the three points and 16:42 of the three months prior. I suspect he'll take a massive step forward in his sophomore year.
Adam Fantilli (2023 NHL Draft) and Luke Hughes (New Jersey Devils), Michigan
Look, I can't just fill the rising stock part of these articles with Michigan skaters every month. I also can't ignore how exceptionally well Adam Fantilli and Luke Hughes have been playing since returning to Ann Arbor from what I think one could reasonably characterize as not their best work at the World Juniors.
I tried to tell you in December that percentages were conspiring against Hughes' bottom line, but what I failed to anticipate was that he'd double his goals total on the season in one (1) game, picking up four in Michigan's 5-4 win over Penn State last Saturday.
Meanwhile, Fantilli continues to go sicko mode. He picked up at least one point in each game in January, pushing his season totals to 40 points in 22 games as of this writing.
This team is appointment viewing. I could just as easily fill the stock rising section with Michigan skaters every month without really stretching the truth.
Honourable mentions: Sean Farrell, Alex Jefferies (New York Islanders), Robert Mastrosimone (Detroit Red Wings), Joe Miller (Toronto Maple Leafs), Aidan McDonough (Vancouver Canucks), Simon Latkoczy (NCAA FA)
Stock Steady
Tyler Kleven, D, North Dakota (Ottawa Senators)
Yes, we absolutely have to hand it to Tyler Kleven. After struggling out of the gate and taking eight games to find the scoresheet, the Senators' prospect seems to have stabilized of late. He scored two goals in back-to-back games to start the month and finished with a goal, an assist, and 15 penalty minutes in North Dakota's 4-1 win over Miami (Ohio) last weekend.
The limitations in Kleven's game are well-established at this point, particularly in this space. He's not an especially effective puck-mover or cunning from the offensive blue line, but he's a durable single-variable defensive presence and can move well enough for a 6-foot-4 defender.
You're not looking for Kleven to put up jaw-dropping numbers, but there has to be a base level of competence with the puck to even comfortably project him to a depth role at the NHL level. This January, you got something close to that. That's not nothing.
Jayden Struble, D, Northeastern (Montréal Canadiens)
Speaking of well-established in this space, our stubbornness with Jayden Struble is practically beyond parody; we're nothing if not self-aware. No matter how unremarkable the offensive output or how frequent the injuries, we've never wavered in our belief in the Canadiens' second-rounder.
Well, maybe January is a sign that Struble's finally ready to reward our conviction. He finished with four points (all of them secondary assists, it has to be said) in six contests while playing the second-most even strength minutes on the team in a matchup role. His physical tools are beyond reproach, and if Struble puts it all together, then you're looking at a legitimate NHL prospect. He's someone to watch closely at the Beanpot.
Stock Falling
Erik Portillo, G, Michigan (Buffalo Sabres)
I've never fashioned myself a goalie scout. Not a particularly good one anyway. They may as well be playing a different sport. There's a reason I've leaned on Catherine Silverman and Greg Balloch anytime we've looked to the crease.
That qualifier out of the way, I've always held Erik Portillo in the highest possible esteem, and watching him this year has been legitimately difficult. There are some games where he just looks totally lost out there.
Is it systems? Were his numbers artificially inflated previously? I couldn't tell ya, but I know a struggling goalie when I see one, and Portillo looks the part. He's down to a .909 save percentage on the season, his lowest mark since joining Michigan, and his workload has been pared down at points this season.
You may also be interested in: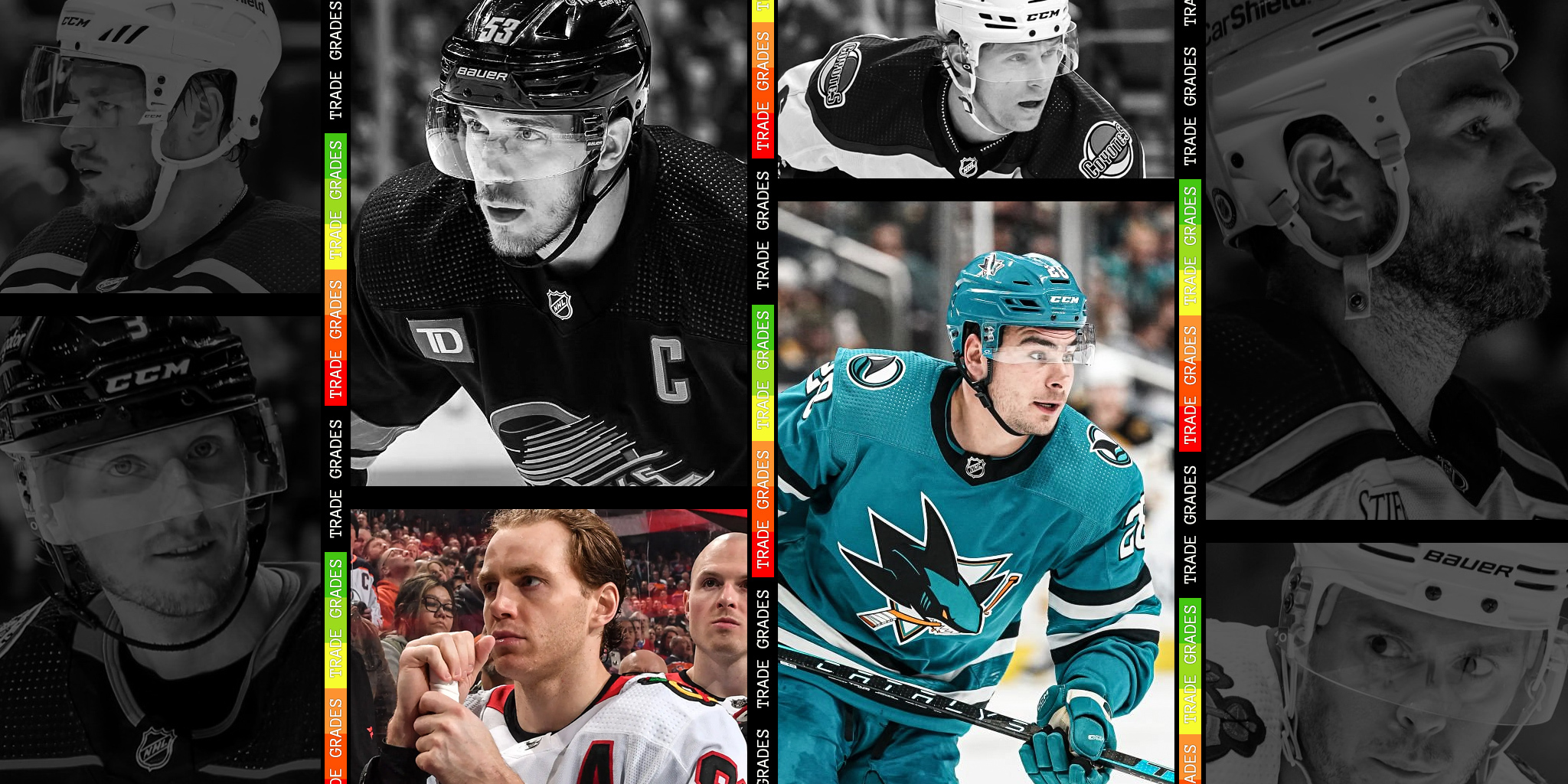 Trade grades for the 2022-23 NHL trade deadline
This article is about: