NHL
Vancouver Canucks acquire Filip Hronek from Detroit Red Wings
The Vancouver Canucks have acquired defenceman Filip Hronek from the Detroit Red Wings along with a 2024 fourth-round pick in exchange for the conditional 2023 first-round pick that they landed in the Bo Horvat trade and a second-round pick in this year's draft.
The condition on the first-round pick is that it's lottery protected in 2023, and the New York Islanders can defer to the 2024 draft if they so choose.
Hronek, 25, is signed through next season with a $4.4 million cap hit. He will be a restricted free agent with arbitration eligibility at the conclusion of this deal due a $5.28 million qualifying offer to retain his services. As of this writing, Hronek has 38 points through 60 games this season.
Filip Hronek, acquired by VAN, is a two-way top four defenceman who plays in all situations and likes to carry the puck in transition. This season has been easily his strongest - did the Wings see it as an outlier? #Canucks pic.twitter.com/jfasmiy05Q

— JFresh (@JFreshHockey) March 1, 2023
An offensive defenceman by trade, Hronek has reliably generated offence at about half a point a game clip (give or take) in his time with Detroit. His isolated play-driving numbers have generally been pretty solid too, though many out of Detroit suggest that his form has dipped in recent weeks.
It's certainly a fascinating trade on the part of the Canucks. Hronek isn't a rental, but you don't typically see teams in the Canucks position (almost 20 points out of a playoff spot with a zero percent chance of making the dance, according to MoneyPuck) part with picks for roster players. Much less premium draft picks with the chance to be lottery picks in the coming seasons.
Hronek is undoubtedly a great addition to their blue line. He'll be the best right-shot defenceman to take regular shifts with this group since Chris Tanev. It just seems like another case of the right player at the wrong time for a team with such dire short- and medium-term prospects.
You may also be interested in: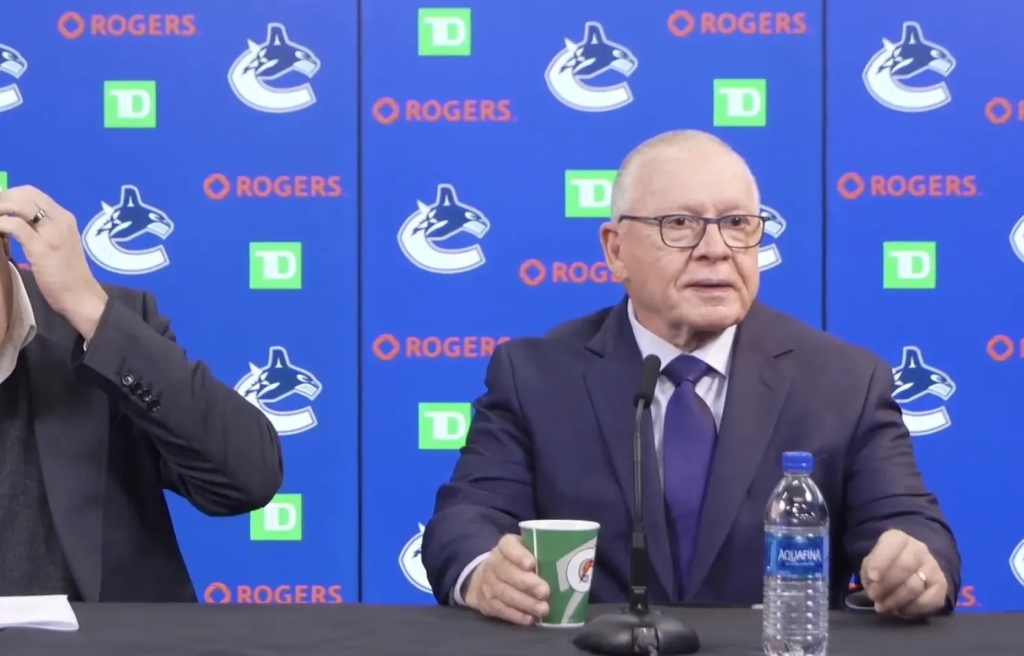 The Canucks just don't get it
This article is about: