NHL Prospect Report
Finland Stock Watch: Aku Räty continues to impress with Ilves
It's been another relatively low-event month in the Finnish prospect sphere. A few players in the middle of their career years have continued to impress, and a few players who've trended down haven't been able to correct course this season.
As far as draft eligibles go, there hasn't been much cange in the power rankings. The U18 Four Nations tournament held in Finland didn't really have many surprises either; the same players who've continued to turn up internationally, mostly did it again there.
That's why this edition of the series doesn't feature any current draft eligibles, but there's one particularly interesting name for the 2024 draft.
Stock Rising
Aku Räty, RW, Ilves (Arizona Coyotes)
Aku Räty featured on the Finland Stock Watch a few months ago and has continued to perform well with Ilves, so a second shoutout is very much so warranted. Räty's highlight of the month came during the middle stretch when he had three consecutive multi-game performances, finishing February with 12 points in 10 games.
The move to Ilves has really unlocked Räty's game at this level. Based on what he showed in the juniors as a draft-eligible, he always had more skill than he showed in a checking role with Kärpät during his first few Liiga campaigns. The NHL projection is still very much based on his skating, hard-nosed forechecking game and defensive acumen, but his playmaking in particular has also been really good throughout the season.
He's likely to earn an entry-level contract and then be loaned back to Finland for one more season since his contract with Ilves extends through 2024.
Ville Koivunen, RW, Kärpät (Carolina Hurricanes)
Based on point totals, Koivunen started the season rather slow (although so did his team in many respects), but has ramped things up lately. He added his first career Liiga hat-trick at the end of January, and followed it up with his best month of the season in February, adding nine points in 11 games. With this stretch, his points-per-game mark has bounced back to the level it was last season.
Even as Kärpät's lineup has gotten stronger and the return of Tuukka Tieksola adds even more competition to the right wing, Koivunen continues to get top-six minutes from the coaching staff, playing over 20 minutes twice in February. The offensive smarts still remain high-end, even if the skating still projects as at least slightly below the NHL average. As Kärpät gears up for their playoff run, Koivunen's versatility will make him a very useful piece that can be shuffled around the top-nine based on the situation.
Konsta Helenius, C, Jukurit (2024 NHL Draft)
With strong performances in both league and international play, Konsta Helenius has emerged as the top Finnish prospect for the 2024 draft alongside Aron Kiviharju. Starting off the season with Tappara in the U20 league, he was loaned to Jukurit's Liiga team in late November and has worked his way to a full-time centre role as a 16-year-old. Adding four points in eight games with Jukurit, including a two-goal game to end the month, Helenius was also a top player for Finland at the U18 Four Nations.
Helenius isn't the most dynamic skater and has a lot of room for further physical development, but he sees the game at a high level, especially offensively. He has a strong feel for ways to beat pressure, plays and makes good decisions with pace and has a knack of both finishing plays and setting up quality chances in the slot. Based on how his game has been trending, he could end up being a top-15 pick in 2024.
Stock Steady
Eetu Liukas, LW, HPK (New York Islanders)
After a strong first half of the season with his new team, Eetu Liukas' production has slowed down in 2023. He had a 10-game pointless streak in late January and early February, before bouncing back with three goals in his last three games to cap off the month. He's a strong contender for the top spot in penalty minutes, though, earning his second match penalty of the season against the Pelicans for dropping his gloves and fighting Ben Blood.
Becoming the first 2002-born player to debut on Finland's men's national team earlier this season, Liukas' NHL upside remains the same: a bubble call-up option for the bottom-six who could potentially kill penalties. The skating has improved from his draft year, but it's still a hindrance when projecting him further. The physical play style will likely ease his eventual transition to North America, though.
Niko Huuhtanen, RW, Jukurit (Tampa Bay Lightning)
Niko Huuhtanen remains at the top of the Liiga leaderboard in U20 scoring despite his ongoing five-game pointless stretch. He still leads a relatively low-scoring Jukurit team in goals with 16 in 46 games while only having finished under six percent of his shots.
Huuhtanen's game has remained mostly the same this year, with slight improvements here and there, mostly concerning his playmaking; a skill that has taken a step forward. He still has a shoot-first mentality, leading Jukurit in shot volume, but has also dished out some key passes from tight angles. Much like with Liukas, physicality also remains at the core of Huuhtanen's game. The stride and skating overall still remain clear weaknesses and bring down his odds of taking a shift in the NHL, but those odds are looking better than they seemed in his draft year.
Stock Falling
Joakim Kemell, RW, JYP (Nashville Predators)
It's been a rough and long season for Joakim Kemell after his promising performance at the World Juniors in August. It's fair to say that he hasn't been able to perform to the best of his abilities, hasn't found any real synergy due to being consistently shuffled up and down the lineup and hasn't been trusted by the coaching staff, currently sitting ninth in average ice time amongst all JYP forwards.
It's also fair to believe that this season shouldn't be counted too heavily against him and that he'll be able to bounce back as he likely will make the move to North America for next season. Still, there are a few areas of concern. Expect a longer breakdown of Kemell's struggles this month at EP Rinkside.
You may also be interested in: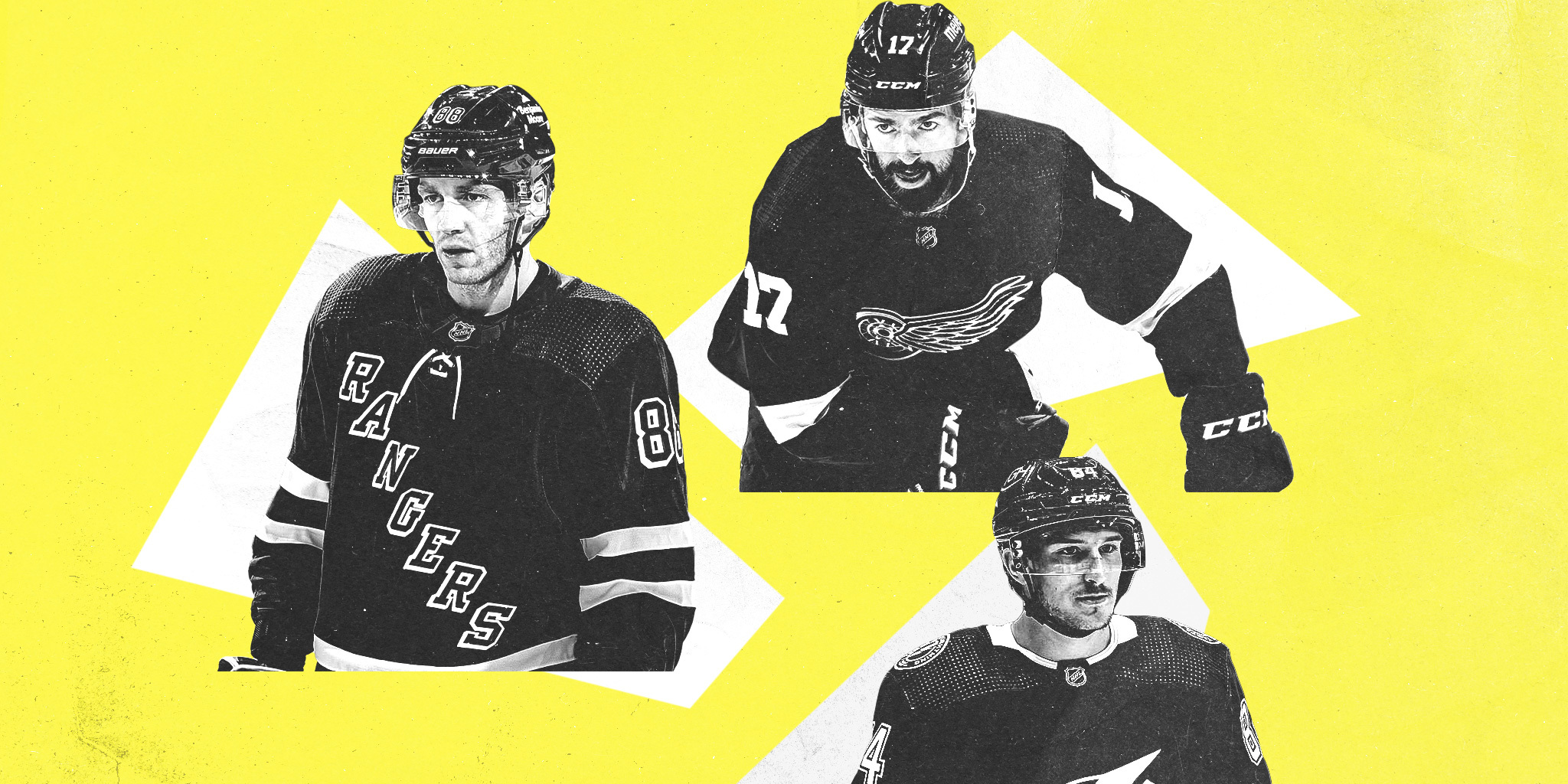 The big takeaways from the 2023 NHL trade deadline
This article is about: