NCAA
Intrigue abounds as NCAA conference tournaments begin
This past weekend saw the start of the conference tournaments across college hockey, and over the next month, we'll go from dozens of teams still being alive to crowning a national champion.
Over the past weekend, 14 teams were eliminated in the first rounds of their conference tournaments, almost certainly ending their seasons. Some have infinitesimal chances of still qualifying for the NCAA tournament, but the odds are that by the end of this weekend, they will be eliminated along with a slew of new teams joining them.
It's a brutally efficient three-week period, going from 61 teams to just 16. But that's what you play for.
In the Big Ten, Penn State, Wisconsin, and Notre Dame are out of their conference tournament. But Penn State also sits eighth in the Pairwise as of this writing and thus is pretty much guaranteed to play again when the NCAA tournament starts in a few weeks. Notre Dame is 18th and would need more than a few miracles to shake out for them, but they're still technically alive (with a 0.3 percent chance to get an at-large bid).
In Atlantic Hockey, American International, Army, and Sacred Heart all had their seasons ended this past weekend, most notable because AIC has won each of the last four regular season titles and the last three conference tournaments, and qualified for the NCAAs four years in a row. That run of success is now over.
In the CCHA, St. Thomas, Bemidji, Bowling Green, and Lake State are all out, and none have a chance to qualify for the national tournament.
Finally, Brown, Union, and RPI are in the same boat in the ECAC, having been eliminated in the first round of that tournament.
And so now things get interesting. Only 15 teams have a better-than-50-percent chance to make the tournament at this point, and one of those is RIT – by far the best team in Atlantic Hockey this year – which still has to basically win four games straight in that tournament to qualify.
But Atlantic Hockey is the only conference where at least one participant isn't a mortal lock to make the national tournament. The CCHA has two teams that are at least 78 percent likely to make it (Michigan Tech is considered a lock at 11th in the Pairwise, and Minnesota State, at 12th, has a strong case even if it doesn't win the Mason Cup).
Hockey East's only locked-in team is Boston University, currently fifth in the Pairwise, but this is a conference with a lot of parity – see also: obviously flawed teams – and it would be no surprise for like four or five of the other teams in it to win the postseason title (even if BU is by far the most likely to do so). The Hockey East all-single-elimination tournament starts tonight with the lower seeds, before teams that earned a bye play on Saturday.
The ECAC has two locks: Quinnipiac and Harvard, as they're both top-six in the Pairwise. Cornell is 14th and is more likely than not to qualify, but that's when you have to start worrying about autobids from weaker conferences.
The Big Ten and NCHC are once again loaded with some of the best teams in the country, and plenty of teams currently on the outside looking in that could go on runs that result in them qualifying for the tournament regardless.
And here's where we have to talk about Alaska, which is currently 13th in the Pairwise despite a relatively weak schedule as an independent. They have a 90-percent chance to qualify for the tournament and a lot of stuff would have to break against them for them to miss, but the Nanooks' regular season is over – having ended on a streak in which they won 17 of 20, including games against Denver (No. 3 in the Pairwise) and Notre Dame (No. 18) on the road. They can do nothing to improve their chances, and other teams like Cornell and Michigan State can certainly hop over them with a couple more wins, but things would have to go catastrophically wrong for them to miss at this point.
Today, we know for sure that 11 of the 16 national tournament slots are completely spoken for. The fact is another 30 teams are still technically alive, including those with a less-than-1-percent chance to qualify.
The list of active teams is already shrinking rapidly, another three teams will be eliminated tonight, and by the end of this coming weekend, we're going to be down to 24 conference-tournament teams and Alaska as the last teams standing.
All you can do at this time of year is hope you put yourself in the best possible position to succeed. For most, the odds are long and getting longer with each passing result.
That's what makes the sport at this level so exciting.
You may also be interested in: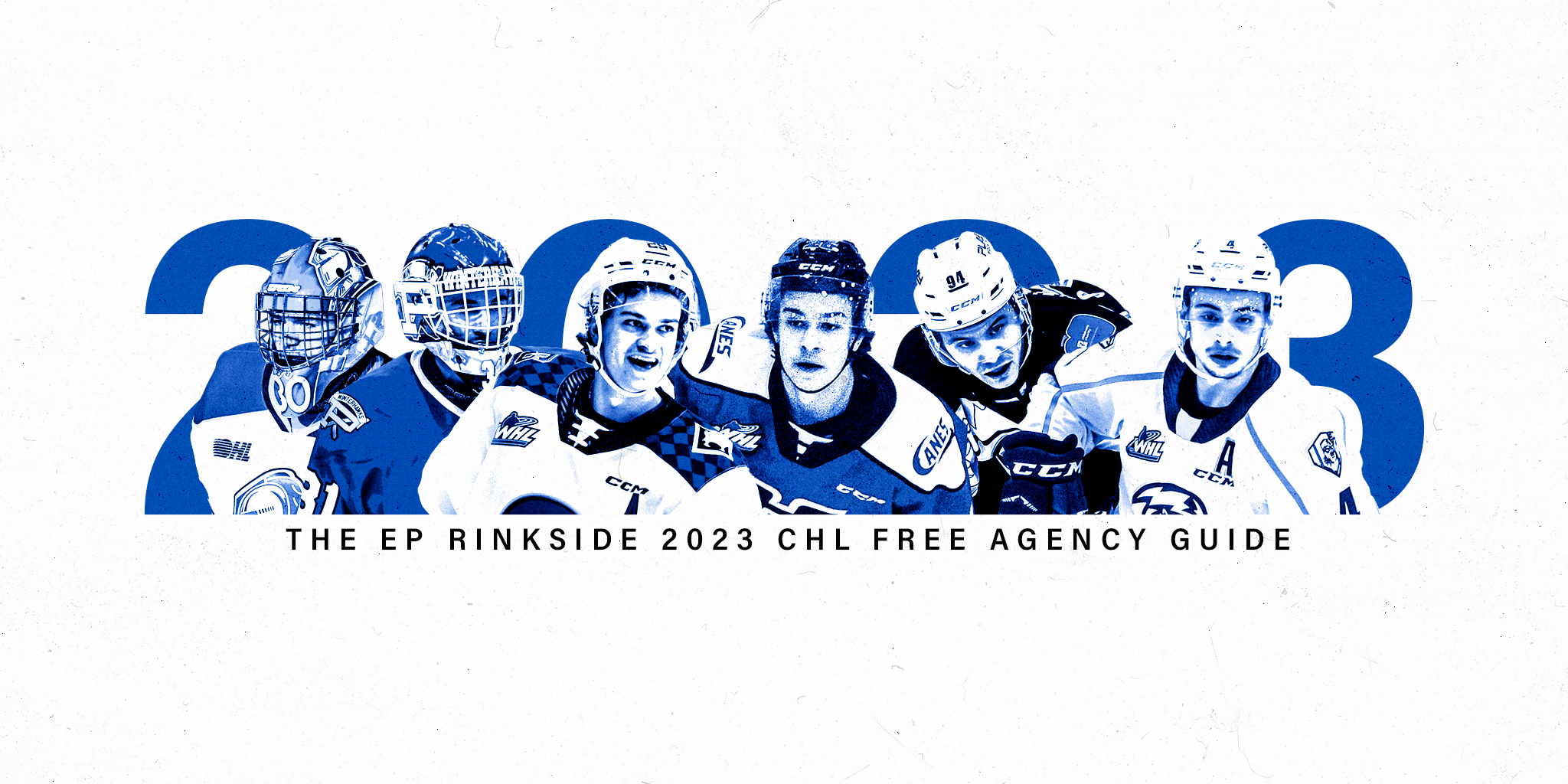 The EP Rinkside 2023 CHL Free Agency Guide
This article is about: