NHL Prospect Report
OHL Stock Watch: Matthew Maggio taking off for the Windsor Spitfires
The end of the OHL season is in sight. Seven teams have secured playoff spots so far, and the Ottawa 67s and London Knights have clinched division titles. We're getting down to crunch time.
Let's take a look at the players who have risen to new heights for their teams as the playoff picture comes into focus.
Stock Rising
Matthew Maggio, RW, Windsor Spitfires (New York Islanders)
No one has scored more in the OHL than Matthew Maggio this season. The Islanders' fifth-rounder last summer was drafted as a re-entry, and that gamble appears to be paying off.
The Spitfires captain picked up 11 goals and 26 points in 12 games in February, adding to his league-leading totals in goals (47) and points (98).
Maggio was almost a guarantee to score every time the puck left his stick this past month. Whether it was off a quick wrister or a backhand, the puck found the back of the net almost every time. He put himself in high-danger areas when he didn't have the puck, and his ability to anticipate opponents and force turnovers allowed him to transition play back up the ice for Windsor.
Lack of separating speed may prevent Maggio from producing at this level in the NHL, but he uses his frame well to shield pucks from players and maintain possession under pressure. And he shows no signs of slowing down, as Windsor looks poised for a deep playoff run.
Nick Lardis, RW, Hamilton Bulldogs (2023 NHL Draft)
Sometimes all a prospect needs is a change of scenery, and a trade from the Peterborough Petes to the Hamilton Bulldogs came at the perfect time for Nick Lardis.
After putting up just 19 points in 36 games with the Petes, Lardis immediately took off upon joining the Bulldogs in the new year and hasn't stopped scoring since – literally. Lardis had 19 goals in his first 22 games with Hamilton, and he finished the month of February with 10 goals and 18 points in 12 games, only going pointless in two of those outings.
Lardis' production revolves around his speed. While his motor isn't always as consistent on backchecks and his speed can put him ahead of the play at times, he's an excellent forechecker, and he can beat defenders up the ice to get in alone on breakaways.
If Lardis can continue to produce at this rate, he will continue to climb up draft rankings. He wasn't ranked on either of our previous draft rankings, but we'll probably have to address that at the next meeting.
Honourable Mentions: Amadeus Lombardi (Detroit Red Wings), Brett Harrison (Boston Bruins), Denver Barkey (2023 NHL Draft), Ty Nelson (Seattle Kraken), Francesco Pinelli (Los Angeles Kings)
Stock Steady
Quentin Musty, LW, Sudbury Wolves (2023 NHL Draft)
Quentin Musty was playing his best hockey of the season when he got injured (punching Calum Ritchie in the mouth had unforeseen consequences, apparently), and there were questions about whether he would be able to pick up where he left off.
Musty may have missed about a month's worth of games, but he shook off the rust in short order. He had 13 points in 10 games in February, including one spectacular four-primary assist outing, which has dispelled any concerns that the injury might have lingering effects.
While it's unlikely that Sudbury will have a long playoff run (they currently sit seventh in the Eastern Conference), Musty has likely done enough at this point to solidify his spot as a first-round pick.
Shane Wright, C, Windsor Spitfires (Seattle Kraken)
Shane Wright's return to the OHL hasn't been without its struggles, as he missed about three weeks' worth of games in February battling a lower-body injury.
One might think that as a result, Wright would be struggling with production, given that he hasn't been playing much.
If anything, the opposite has happened. Wright's 21 points in 12 games, including seven points in the three games he did play in February, puts him second in the league in points per game (only Brandt Clarke's 1.80 PPG is higher).
Now, it's a small sample size, but it's undoubtedly encouraging for both Wright and the Kraken brass. Hopefully, Wright is able to put the injury behind him and focus on helping his team through the playoffs from here on out.
Stock Falling
Ethan Miedema, LW, Kingston Frontenacs (2023 NHL Draft)
Ethan Miedema was the biggest name that the Kingston Frontenacs got in their return for Wright, and at the time of the trade, he had a respectable 31 points in 36 games with the Windsor Spitfires.
Unfortunately, sustaining that level of offence in Kingston has been difficult for Miedema, who only just reached double digits in points with the Frontenacs. He has just one goal in 23 games since the trade.
Skating continues to be Miedema's biggest hindrance, limiting his effectiveness in transition and his ability to create under pressure. He's prone to lapses in the defensive zone and struggles to win battles, despite having the size advantage.
He's much better at creating when he has time and space to think plays through, and when he has those opportunities, he's usually able to execute. He shows flashes of offensive skill, but they aren't strong or consistent enough on a shift-to-shift basis yet.
As far as draft rankings go, the general consensus on Miedema seems to be a mid-round pick - he's ranked as high as a late second at some outlets. But if the production struggles continue, it's hard to imagine that he'll be selected any higher than that.
You may also be interested in: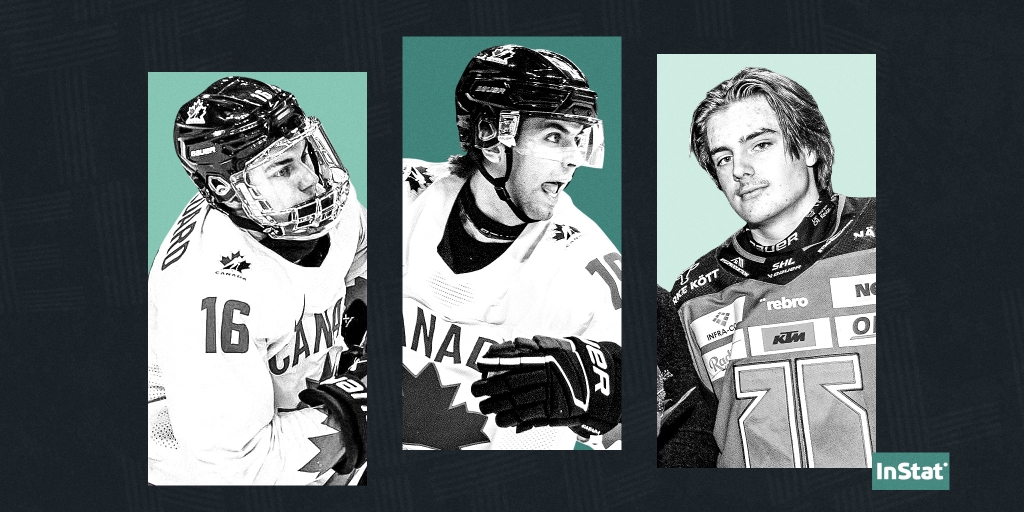 The Elite Prospects January ranking of the top 64 prospects in the 2023 NHL Draft
This article is about: