NHL
Where do the Washington Capitals go from here?
For the first time in eight years and only the second time in 16 seasons, the Washington Capitals will be on the outside looking in at the NHL playoffs.
Though it would be disingenuous to characterize this outcome as a fait accompli coming into the year, it's hard to look at this turn of events as much of a surprise either.
The Capitals entered the season with the NHL's second-oldest roster, and that's accounting for the players healthy enough to be there in the first place. Somehow, their injury luck (or lack thereof) only seemed to compound as the season wore on.
Nicklas Bäckström missed the first three months of the season after recovering from offseason hip surgery; he's generated offence at the lowest per-game rate of his career, and his two-way profile has taken a hit. Tom Wilson missed an identical amount of time after recovering from a torn ACL and hasn't looked quite right since returning to action. John Carlson missed a two-month chunk of the season after taking a slap shot to the head, an injury he described as similar to getting struck by lightning.
Meanwhile, further down their lineup, Carl Hagelin never played a single game this season, and Connor Brown's campaign ended in only four games after sustaining a knee injury that required surgery.
Now, you might look at all those injuries and feel the impulse to write this year off; that there's no need to panic, and this team will get back to something resembling its 2021-22 form.
The problem with that line of thinking, of course, is that we're talking about a group of players who are all comfortably on the wrong side of the ageing curve, many of which showed signs of age-related decline well in advance of this season.
We shouldn't take it for granted that they can even stay healthy at this stage of their career, much less turn the clock back to their peak years.
Under ordinary circumstances, this would be their cue to throw in the towel and embark upon a long-term rebuild. That's not going to be the case, though. Not while they have one of the most extraordinary players in the sport's history chasing the all-time goals record.
Russian machine never breaks, right?
It seemed clear from the moment the Capitals signed Alexander Ovechkin to his five-year, $9.5-million AAV contract that they would orient themselves around his pursuit of that record, and you can't do that with a bottom-feeder roster. They've acted accordingly.
Capitals general manager Brian MacLellan moved aggressively and decisively at the deadline from the moment it was clear that this wasn't the Capitals year, accumulating futures in the Dmitri Orlov trade and then leveraging part of that return to add a young, cost-controlled defenceman in Rasmus Sandin to their ranks.
They identified Nick Jensen and Trevor van Riemsdyk as part of the solution and signed both players to eminently reasonable medium-term extensions.
Those moves are critical, because the success of this retool – and make no mistake, that's what's happening here – depends mainly on their ability to reinvent their blue line. Before the deadline, the Capitals had one defenceman signed for next season (Carlson) and precious little cap space to address the situation; now they have four defencemen signed for next season, and another restricted free agent in Martin Fehérváry who is likely to stick around at a reasonable rate.
They'll also have to make some moves up front, with Brown, Craig Smith, and Conor Sheary coming off of the books, but I wouldn't anticipate too much activity. They did most of their work early, locking Dylan Strome (five years, $5-million per season) and Sonny Milano (three years, $1.9 million per) to extensions ahead of the deadline.
An Anthony Mantha buyout could change things, of course, but who knows if that's going to happen. It would save them $4.3 million against the cap next season if it did, though.
Ultimately, they are probably looking at about the same forward group to start next season that's closing out this one, plus a few internal promotions from the top of their prospect pool.
Will that be good enough? Well, it depends upon how you view this project. If it's playoffs or bust, then you're probably in for some pain in the coming seasons. The Capitals have made some really sharp moves in the executive suite to try and keep this thing afloat, but the cyclical nature of contention in the salary cap era means that even their best efforts likely aren't enough.
Now, if you adjust your expectations to view this all as a front to provide Ovechkin with just enough support to break Wayne Gretzky's goals record – which, let me be clear, is the correct position here – and to finish his career on a decently competitive team, then I think everything is going to work out just fine.
You may also be interested in: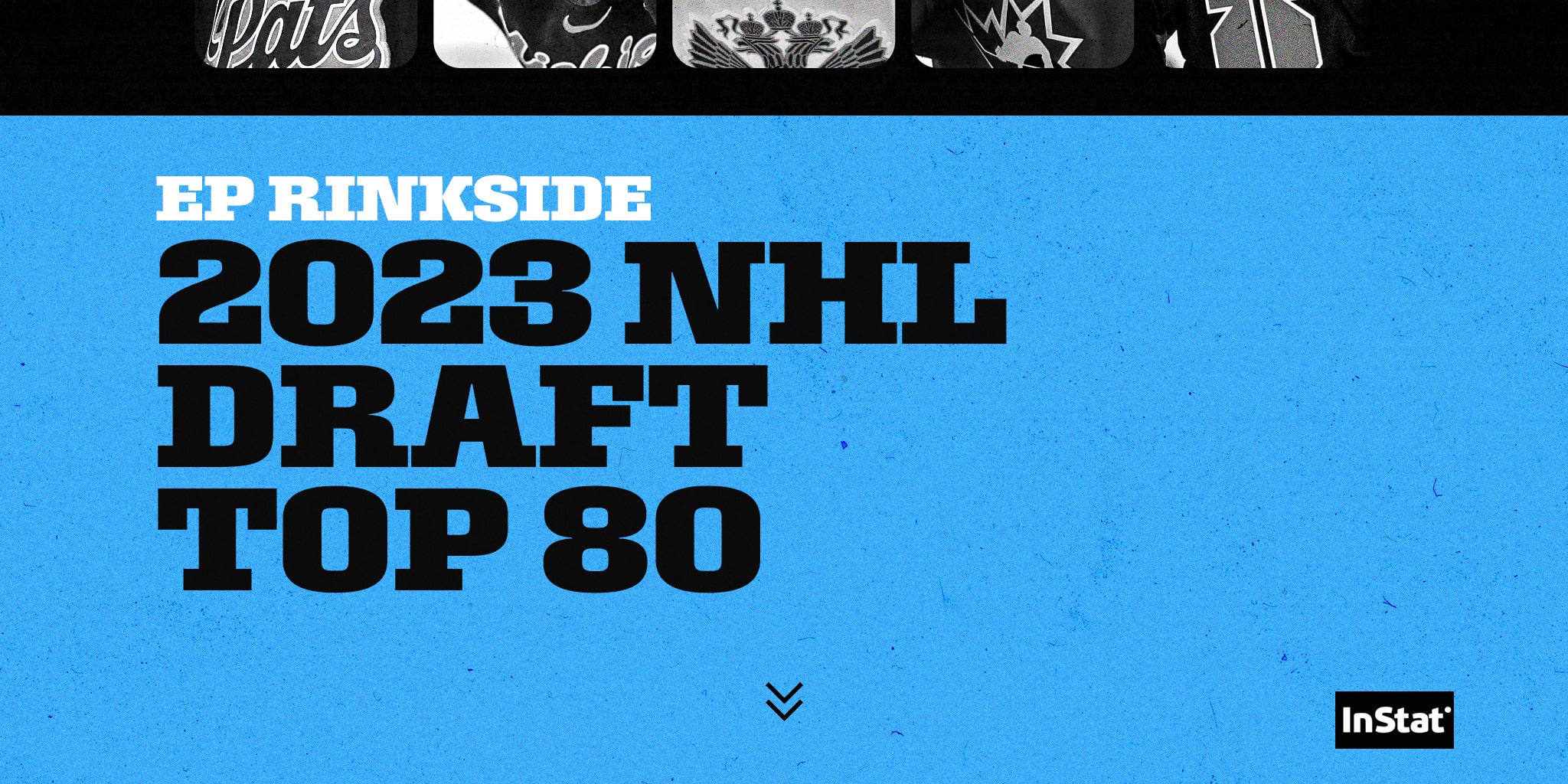 The Elite Prospects pre-U18 ranking of the top 80 prospects in the 2023 NHL Draft
This article is about: